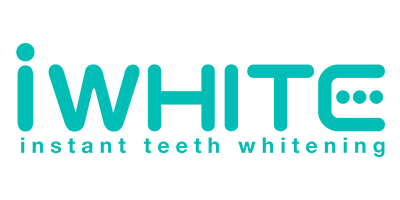 iWhite
The Belgium-based brand iWhite was built on the philosophy that "white is not just a colour; it's purity; it's a lifestyle." Sustained by the scientific breakthrough of triple action whitening complex, iWhite promises amazing teeth whitening results all in the comfort of your home.
The triple action whitening technology – which includes iWhite Instant Whitening Kit, iWhite Instant Whitening Toothpaste, and iWhite Instant Whitening Mouthwash – guarantees results in just 20 minutes. Not only does it strengthen teeth, but it removes plaques and stains caused by drinking coffee and wine and through smoking.
Teeth whitening has become highly desirable in today's world. First seen on celebrities, now the everyday person is seeking a bright, flawless set of teeth. As well as looking great in pictures, a bright smile it one of the first things that people notice about your appearance, enhancing your beauty and increasing your confidence.
The clinically proven and hydrogen-peroxide free product is based on a unique Filmo-crystallized Calcium technology, which provides an instant whitening effect. No need to clean or boil mouthpieces, mess with syringes or brushes.