Guide to Skin Treatment
By Luke Chapman, Content Writer
With our skin treatments guide, you can find out everything you need to know before buying or using the product including how do I rejuvenate my skin and how do I fade acne scars. If you're ready to buy or want to see our selection, visit our skin treatment page.
Skin Treatment FAQs
How do I rejuvenate my skin?
Having dry, dull and lacklustre skin can take its toll on your confidence and energy levels. Thankfully, skin care is rife with effective, powerful and easy-to-use products which instantly breathe life into your complexion.
If your skin needs a full revamp, we recommend investing in a complete skin care collection to give it the makeover it needs. A nutrient-dense moisturiser is a must-have, preferably alongside a firming or toning lotion to tighten the skin. Products rich in antioxidants, minerals and vitamins are vital for restoring brightened skin; you can filter by ingredient here on Cosmetify to find what you need.
If you have dry and dead skin, a powerful exfoliator is vital for replenishing your complexion. Cleansing the skin and providing nutrients is the simple process, repetition of that cycle of that method promises to keep your skin looking healthy, sleek and fresh.
How do I fade acne scars?
The annoying, itchy aftermath is almost as irritating as dealing with the acne itself. There are a few simple ways to help alleviate the pain and irritation, most of which can easily be incorporated into your every day life.
Staying out of the skin is vital for easing acne scars - UV rays damage the skin and constant exposure can lead to long term issues. Like many aspects of skin care, prevention is easier than the cure, so if you do head outside on a summer's afternoon, make sure to wear plenty of sun protection.
In regards to skin care products, any creams or lotions rich in glycolic acid, lactic acid and Vitamin C helps cleanse and purify the skin. These ingredients are natural exfoliators and help create a balanced skin tone. Rosehip oil and aloe vera also help heighten the process and add a clear and smooth complexion.
How can I get my clear skin to last?
To put it simply, skin care routines need to be applied constantly, not just for a few weeks. If you've discovered a potent skin care routine containing effective and nourishing products, you need to continue to implement this routine into your daily life to maintain clear skin.
Your skin is constantly replenishing and restoring itself, so applying high-performing formulas is pivotal in maintaining a healthy complexion. Naturally soothing ingredients like aloe vera, hyaluronic acid and rosehip oil are proficient at cleansing the skin and revealing a clear, smooth and fresh texture.
There is no quick fix or miracle cream that immediately produces clear skin that lasts - it's a continuous process that revolves around potent and effective products.
Does Vitamin C help with my acne?
Never underestimate the power of vitamins. Vitamin C serums are hugely popular for a reason, because they actually work. Rich in antioxidants, Vitamin C serums brighten the skin, add vitality to dull areas and reduce the appearance of acne.
The formula is highly acidic, which prompts the skin to heal itself and accelerate the cleansing process. The active ingredients, such as protein fibres, target the problem areas and breathe energy into your skin. Vitamin C is particularly effective when combined with other antioxidants and Vitamin E.
The best way to digest Vitamin C is using a potent serum, which immediately penetrates the skin and provides instant results. An alternative method is to take Vitamin C supplements, and of course, drink plenty of orange juice.
What is the best treatment for ageing skin?
People have been searching for youthful potions for centuries, and now thanks to the advances of modern day science, anti-ageing products are more effective than ever. There are numerous formulas and elixirs on the market so it can be hard to know where to look, however, there are a few hero ingredients to look out for: hyaluronic acid, glycolic acid and retinoids yield the best results.
Amidst the rise of multiple anti-ageing products, sun protection lotions remain the greatest defence against premature ageing. The active ingredients protect your skin from harmful UV rays, which are powerful when it comes to provoking wrinkles and sagging skin.
Many brands pride themselves on providing innovative anti-ageing products. We suggest opting for a brand that offers products centred around science for the best results.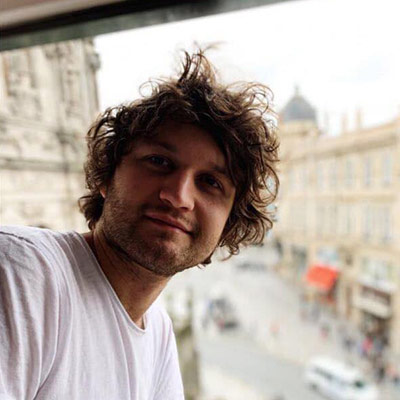 After six years of experience in content writing, Luke followed his passion for male grooming, particularly fragrances, hair styling and natural skin care.