Best Face Masks for Blackheads
The 10 Best Face Masks for Blackheads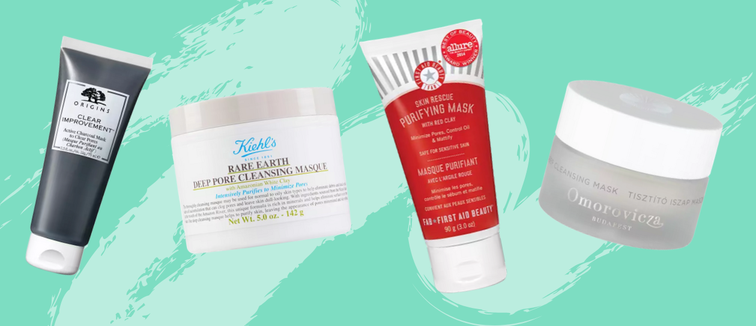 Cleanse, tone, moisturise – this is the routine we're all told to follow. But what happens when cleansing isn't enough and the blemishes, blackheads and spots just won't go away?
The solution is obviously a deep, nourishing face mask. Not only do they remove pesky impurities, they're also the perfect opportunity to sit back, relax and get your glow on (as if we needed any more excuses). So, whether it's in the bath or in front of the telly, there's nothing better than layering on a mask and grabbing a glass of wine (or two).
But which face mask is best for removing blackheads? That's where the skin care obsessives at Cosmetify come in. We've rounded up the ten best face masks for blackheads that you NEED to try straight away.
Want to find out other ways to get rid of blackheads? Just head to our guide to blackheads and enlarged pores for more answers and info.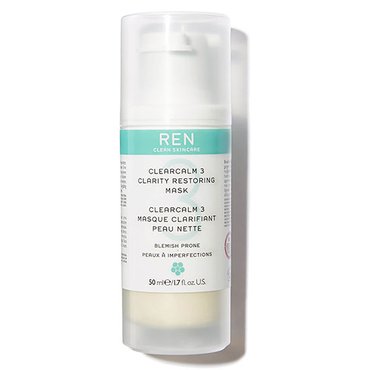 REN Clearcalm 3 Clarity Restoring Mask
If you struggle with acne, blemishes and blackheads, it's time you get your mitts on this formula from REN. Specially formulated with spots in mind, this mask battles bacteria and helps reduce sebum production. This leaves your skin feeling soothed and looking clear in no time at all.
Go To Store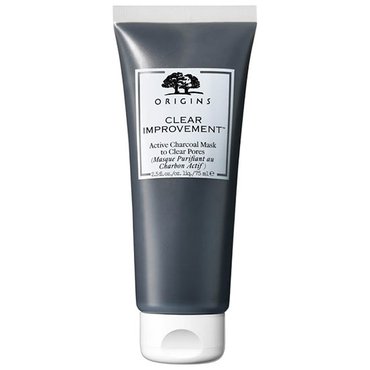 Origins Clear Improvement Active Charcoal Mask To Clear Pores
Is your skin feeling dull and congested? Don't worry, it's not all doom and gloom. The solution is the Origins Clear Improvement Active Charcoal Mask to Clear Pores.
Simply massage this miracle product over your problem areas and watch as the bamboo charcoal draws out impurities and boosts radiance. Free from parabens, phthalates and mineral oils this mask feels fantastic on the skin.
Go To Store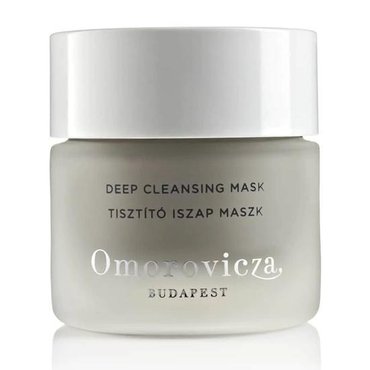 Omorovicza Deep Cleansing Mask
Need a little pot of luxury in your life? It's time to test the waters with the Omorovicza Deep Cleansing Mask. This wonder product re-energies the skin by removing impurities and leaves you with that much sought after glow. Enriched with calcium and magnesium, this mask is the cheat sheet to gorgeous skin.
Go To Store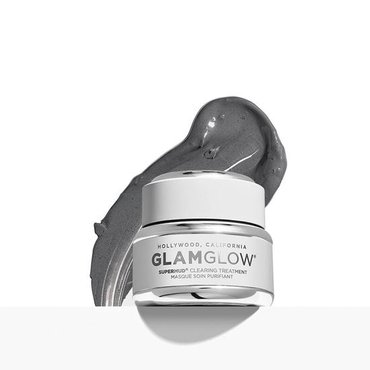 GLAMGLOW Supermud Clearing Treatment Mask
How could we mention the best face masks for blackheads and not include the ever popular GLAMGLOW ?
Taking the skin care world by storm, GLAMGLOW are famed for creating ingenious shortcuts to the perfect skin. One product that stands out is their Supermud Clearing Treatment, which tackles blackheads and blemishes head-on. It uses a winning combination of glycolic, salicylic and lactic acids to rid your face of oiliness while also restoring damaged skin.
Go To Store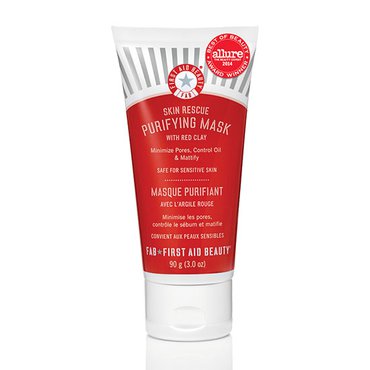 First Aid Beauty Skin Rescue Purifying Mask with Red Clay
Another fantastic product to clear your complexion is the award-winning formula from First Aid Beauty. Their Skin Rescue Purifying Mask with Red Clay is one of the best peel-off facial masks for blackheads. Not only does it minimise pores, but it controls oil production so you're left with balanced, healthy skin.
Go To Store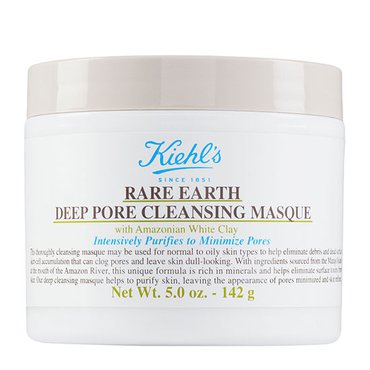 Kiehl's Rare Earth Deep Pore Cleansing Masque
When it comes to skin care, you know you can trust the experts at Kiehl's, which is why it's no shock their Rare Earth Deep Pore Cleansing Masque has made the cut.
This is one of the best face masks for blackhead removal due to its mineral-rich Amazonian white clay, oatmeal and aloe vera combination. All three work together to draw out toxins and then gently soothe your skin. This is definitely a must-have product in every skin care stash.
Go To Store
Dermalogica Medibac Sebum Clearing Masque
This luxury treat for your skin helps clear, purify and cleanse your complexion. Thanks to an innovative and unique Dermologica MediBac Clearing® system, your skin will be transformed. The blend of purifying ingredients include kaolin, caffeine, niacinamide and biotin, which help calm inflammation and refine skin texture.
Go To Store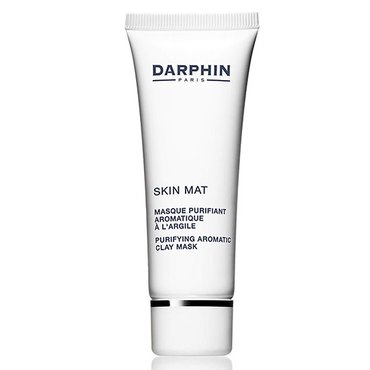 Darphin SKIN MAT PURIFYING AROMATIC CLAY MASK
This mask is jam-packed with nourishing natural goodies, including green clay which removes excess oil and helps reduce the appearance of blackheads. It also has cypress, lemon essential oils and aloe vera, which all help purify your complexion. Not to mention, it is a non-comedogenic formulation to avoid blocking your pores.
Go To Store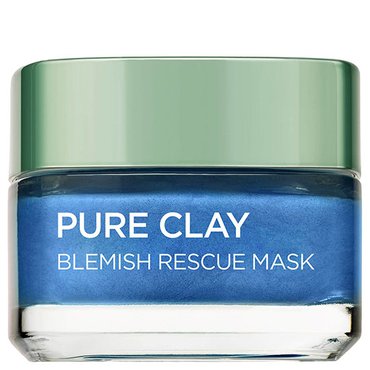 L'Oreal Paris Pure Clay Blemish Rescue Face Mask
An affordable face mask for blemish and blackhead removal is the L'Oreal Paris Pure Clay Blemish Rescue Face Mask. It utilises marine algae alongside three powerful clays to rid your skin of nasty impurities. Skin is left feeling cleansed and fresh without any dryness.
Go To Store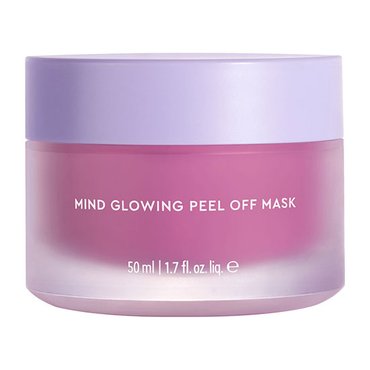 Florence by Mills Mind Glowing Peel Off Mask
Give your face a break from the heavy makeup and instead treat it to this cruelty-free, vegan, peel-off face mask. This purple dream helps banish any blackheads and ensures your skin no longer feels clogged by any impurities. The formula is enriched with lavender oil to make the process as relaxing as possible, for both your skin and your mind.
Go To Store

Fresh, clean and clearer skin
Reveal your radiance with these nourishing and powerful face masks. Simply apply two-to-three times a week to see cleaner, healthier-looking skin.
Face masks not cutting the mustard? Don't worry. Amp up your whole skin care routine with these 7 Anti-Pollution Skin Care Tips.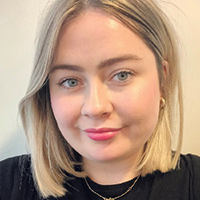 A skincare obsessive who is desperately seeking the perfect serum. Big brows, big lashes and a flush of blush is my go-to look.