Glow Recipe
Browse the Glow Recipe assortment of skin care. Make sure that you create a brand alert so that you don't miss out on product deals and promotions.
13 products found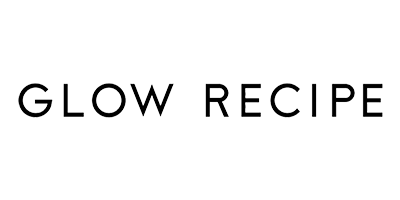 Enjoy the nourishing skin care secrets from the Korean beauty world with Glow Recipe. This brand helps you find both your inner and outer glow, putting your skin first and foremost.
Founders Sarah Lee and Christine Chang have over 20 years' experience in the beauty industry and their main inspiration behind the brand is to inspire, educate and excite customers. They want to help people understand the ins and outs of skincare, while providing a sprinkle of pure joy with their fun, colourful packaging.
Be invigorated by your skincare, as Glow Recipe products are cruelty-free and also free of parabens, sulphates and phthalates. Their irresistible fruit-powered line of hydrating products are all enriched with high quality and premium ingredients. From the Watermelon Glow Sleeping Mask to the Avocado Melt Retinol Eye Sleeping Mask, there's always a product to refresh and rejuvenate your skin.
Join the Glow Gang today and shop the range on Cosmetify.
Why We Like Glow Recipe
"Created for those that lust after dewy, radiant skin, Glow Recipe uses South Korean practices and skin-loving ingredients to elevate your glow-up game. Their renowned Watermelon Glow Sleeping mask has earnt them a cult-following on Instagram, making the brand a global success that sells out daily. We advise getting your hands on their Banana Souffle Moisture Cream while you can!"
Ellie Child, Editor
Frequently Asked Questions about Glow Recipe
Glow Recipe claim to be cruelty-free, but what does that mean?
Glow Recipe is a cruelty-free brand, meaning it does not engage in the practice of animal testing for any of the formulations in its product line.
Are there Parabens in Glow Recipe formulations?
100% of the products we feature from Glow Recipe are paraben-free.
Do their products contain phthalates?
They are a completely phthalates-free brand.
Will i find Sulphates in the product ingredients list?
Their product formulations are sulphate-free.
If I want alcohol-free products, should I buy from Glow Recipe?
They mainly create alcohol-free products, with just a few exceptions that can be avoided by using our filters and checking ingredients.
Do they use any mineral oil in their formulas?
Glow Recipe is an almost entirely mineral oil-free brand, with just a few exceptions that can be hidden using our filters.
Is Glow Recipe suitable for vegans?
Glow Recipe has many products suitable for vegans. Shop products which are vegan-friendly by selecting from our filters above.
Where possible, have their products been approved by an ophthalmologist?
Relevant products (i.e. those to be used around the eyes) are labelled as ophthalmologist tested.
I am trying to avoid products containing silicone. Should I buy from Glow Recipe?
Not all of their products are silicone-free. Make sure you're getting the products you want by using our filters and checking ingredients.
Artificially fragranced products are known to cause irritation. Are these products fragrance free?
Some Glow Recipe products are not marked as fragrance-free. To see their free-from options, use our filters above.
Cruelty Free
Paraben Free
Vegetarian Friendly
SLS Free