Glow Recipe
Browse the Glow Recipe assortment of skin care. Make sure that you create a brand alert so that you don't miss out on product deals and promotions.
Best Selling Glow Recipe Products
Glow Recipe Watermelon Range
The Glow Recipe watermelon range has quite easily shaped the brand into the global success they have become today; in fact, all you have to do is open up Instagram to see a plethora of their pretty-pink products splattered over your timeline to know just how big they've become.
This epic range delivers a flood of moisture to parched complexions, hydrating it with a mix of vitamins, nutrients and other feel-good ingredients. From facial sprays to lip balms, this summer-inspired product line caters to all of your complexion's needs by adding a pop of radiance when it's needed most.
Join the Glow Gang with the brand's most coveted range of products today!
Top up your hydration levels throughout the day with Glow Recipe's sell-out facial spray. This OG powerhouse has earned its title as a best-seller, and with good reason too. Immersing the visage in a lightweight veil of moisture, this skin care staple combines watermelon, hyaluronic acid and hibiscus AHAs to replenish and restore drier skin types.
Simply spray on before and/or after makeup application for a refreshing wave of moisture that keeps skin glowing.
£17.50
Wake up to a refreshed complexion with the Glow Recipe Watermelon Glow Sleeping Mask.
Working its magic throughout the night, this watermelon-infused formula helps to nourish and hydrate the skin, giving back its peppiness and natural radiance. Boasting a gel-like texture, the mask sinks instantly in for non-greasy results that do not transfer onto your pillowcase.
It's time to get your bounce back with the formula that puts your skin first.
£20.50
With 90% of this uplifting moisturiser containing vitamin and amino acid-rich watermelon, getting your glow on has never been so simple.
Line-filling hyaluronic acid is used to smooth and hydrate the skin, while a cocktail of soothing botanicals from peony and jasmine extracts calms redness and irritation. Loved for its gel-emulsion texture, the moisturiser sinks beautifully in to wear easily under makeup and other skin care products.
Use in the AM or PM for the long-lasting hydration your skin has been crying out for.
£19.50
Glow Recipe Avocado Range
We adored the invention of avo toast, so of course we were going to fall in love with an avocado-inspired skin care line.
Imparting a cocktail of fatty acids, vitamins and minerals upon your complexion, the Glow Recipe avocado range peps up tired-looking skin with its retinol-infused formulations. Turn back the time on your visage with these youth-enhancing solutions that banish dry skin whilst tackling fine lines and wrinkles head on.
Each mask within the line-up delivers rich hydration without weighing down the skin, revealing a vibrant and glowing complexion. Discover these two coveted masks to unlock the secret behind a good skin day.
Sleep off the appearance of puffiness, dark circles and fine lines with the legendary Glow Recipe Avocado Melt Retinol Eye Sleeping Mask.
Perfect for covering up the tell-tale signs of late nights, this deeply creamy formula absorbs instantly to provide relief and comfort to the delicate area that surrounds the eyes. Avocado extract imparts the likes of vitamin E and C to protect against external aggressors, while encapsulated retinol works on firming up the skin.
£41.00
Having won multiple awards (including the Influenster Reviewers' Choice Awards 2019), this nurturing mask combines encapsulated retinol, PHA and matcha to simultaneously protect and enhance the skin.
PHAs are included for a gentle exfoliation that works throughout the night to reveal a more even skin texture, while matcha imparts its antioxidant-rich properties to support skin barrier health. Better still, this rich and creamy formula banishes the likes of parabens, mineral oils, sulphates, silicones and many other skin care nasties.
£41.00
Glow Recipe Serums & Toners Range
Glow Recipe's collection of serums and toners confront dulling, spot-prone and dried-out skin types head on, uncovering a radiant and healthy visage for all ages to celebrate.
Fall back in love with your skin by treating it to an extra dosage of TLC. Each potent serum and toner works by combing a mix of effective ingredients together that both comfort and repair the skin for noticeably glowy results. From the likes of hyaluronic acid to vitamin C, Glow Recipe have rounded up the best resources to get your skin looking and feeling its absolute best.
This does-it-all solution is your fast-track pass to a truly flawless complexion.
The Glow Recipe Watermelon Glow PHA + BHA Pore-Tight Toner focuses its attention on enlarged pores and uneven textures to smooth out rough and bumpy skin types. Inspired by the Korean Aqua Peel Facial, this clever formulation uses acids PHA and BHA to exfoliate away dead skin cells.
Once applied, skin feels plumper, more hydrated, and over time can look visibly smoother.
£31.00
Dry skin, you've met your match. This hyaluronic acid-infused serum works its magic on dull, drab skin by introducing it to powerful water-retaining properties.
Five molecular weights of next-gen hyaluronic acid target each layer of the skin to deliver a plumping action that fills out the look of fine lines and wrinkles. Vegan collagen and vegan silk proteins ensure that the skin retains its youthfulness for as long as possible, while intensely hydrating drier patches.
£37.00
Perk up dulling complexions with the citric-infused serum that has everyone talking.
Pineapple is a powerful natural source of vitamin C that helps to minimise the appearance of acne scars, hyperpigmentation and dark spots, which is why Glow Recipe have included it in their new, results-driven serum.
Ascorbic acid, stable 3-O-Ethyl Ascorbic acid and 22% pineapple juice work together to gently exfoliate the skin while combatting the likes of discolouration. The result? Smoother, filter-like skin.
£46.00
Glow Recipe Cleansers Range
Good skin starts with a good skin care routine, and luckily, Glow Recipe have created two iconic staples to kick start our journey towards a glowing visage.
Creating two fast-acting cleansers, the skin care aficionados behind Glow Recipe have bottled up a selection of innovative ingredients that wash away the likes of oils, dirt and grime without disrupting the skin's natural balance.
Comfortingly melt away stubborn makeup without any unnecessary scrubbing with the Papaya Sorbet Enzyme Cleansing Balm, or get your skin to bounce back with the Blueberry Bounce Gentle Cleanser. Whatever your skin type or concern may be, Glow Recipe has your visage protected.
Harnessing the power of a very popular super-berry, this calming cleanser washes the day away whilst catering to even the most sensitive of skin types.
This 3-in-1 formulation acts as a makeup eraser, a cleanser and a deep clarifying mask that moisturises the skin as it cleans. Featuring hyaluronic acid, AHA, hydrating suds and blueberry extract, this formula ensures a clear and clean visage that feels soft to the touch.
Use this cult-favourite product to attain clearer skin with minimal blemishes and rejoice in Instagram-worthy skin.
£10.00
Containing naturally enzymatic properties, papaya extract is set to become the beauty world's next hot topic ingredient.
Glow Recipe have included this actively smoothing fruit within their Papaya Sorbet Enzyme Cleansing Balm to melt away makeup whilst evening out textured skin types. Brightening up the top layer of skin, the cleanser draws inspiration from the K-Beauty method of double cleansing for a thoroughly revived finish.
This skin-enhancing formula also contains a mix of exfoliating ingredients to buff away dead skin cells, uncovering a truly beautiful visage.
£29.00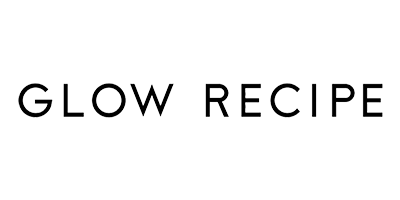 Enjoy the nourishing skin care secrets from the Korean beauty world with Glow Recipe. This brand helps you find both your inner and outer glow, putting your skin first and foremost.
Founders Sarah Lee and Christine Chang have over 20 years' experience in the beauty industry and their main inspiration behind the brand is to inspire, educate and excite customers. They want to help people understand the ins and outs of skincare, while providing a sprinkle of pure joy with their fun, colourful packaging.
Be invigorated by your skincare, as Glow Recipe products are cruelty-free and also free of parabens, sulphates and phthalates. Their irresistible fruit-powered line of hydrating products are all enriched with high quality and premium ingredients. From the Watermelon Glow Sleeping Mask to the Avocado Melt Retinol Eye Sleeping Mask, there's always a product to refresh and rejuvenate your skin.
Join the Glow Gang today and shop the range on Cosmetify.
Why We Like Glow Recipe
"Created for those that lust after dewy, radiant skin, Glow Recipe uses South Korean practices and skin-loving ingredients to elevate your glow-up game. Their renowned Watermelon Glow Sleeping mask has earnt them a cult-following on Instagram, making the brand a global success that sells out daily. We advise getting your hands on their Banana Souffle Moisture Cream while you can!"
Ellie Child, Editor
Where can Glow Recipe products be bought in the UK?
Glow Recipe can be bought from a number of leading retailers in the UK, such as Cult Beauty.
With Cosmetify you can save money on skin care, as we compare the prices across different retailers on the web. If you're looking for the cheapest place to buy Glow Recipe products, then you've come to the right place.
Is your favourite Glow Recipe product out of stock? Don't panic, simply sign up for an alert and we'll let you know the second it's back.
Frequently Asked Questions about Glow Recipe
Glow Recipe claim to be cruelty-free, but what does that mean?
Glow Recipe is a cruelty-free brand, meaning it does not engage in the practice of animal testing for any of the formulations in its product line.
Are there Parabens in Glow Recipe formulations?
100% of the products we feature from Glow Recipe are paraben-free.
Do their products contain phthalates?
They are a completely phthalates-free brand.
Will i find Sulphates in the product ingredients list?
Their product formulations are sulphate-free.
Where possible, have their products been approved by an ophthalmologist?
Relevant products (i.e. those to be used around the eyes) are labelled as ophthalmologist tested.
I am trying to avoid products containing silicone. Should I buy from Glow Recipe?
Not all of their products are silicone-free. Make sure you're getting the products you want by using our filters and checking ingredients.
If I want alcohol-free products, should I buy from Glow Recipe?
If you wish to find alcohol-free products, filter for this option on the Glow Recipe page.
Artificially fragranced products are known to cause irritation. Are these products fragrance free?
Some Glow Recipe products are not marked as fragrance-free. To see their free-from options, use our filters above.
Do they use any mineral oil in their formulas?
Glow Recipe has created some mineral oil-free products, which you can discover by choosing the appropriate filter.
Is Glow Recipe suitable for vegans?
Not all of Glow Recipe products are vegan-friendly, but some are made without animal-derived ingredients or by-products and are suitable for vegans. Where applicable, this is highlighted on the product page.
Cruelty Free
Paraben Free
Vegetarian Friendly
SLS Free