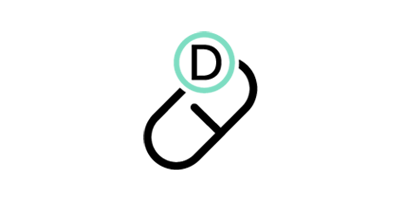 Vitamin D Skin Care
We all know vitamin D (or the sunshine vitamin) is an essential part of staying healthy, boosting your immune system and keeping your bones strong. But did you know it has major benefits in beauty products? Like vitamin C and vitamin E, vitamin D can help nourish your precious complexion and improve the overall health of your skin and hair.
See our vitamin d guide to answer your questions like what is vitamin D and where does vitamin D come from.
562 products found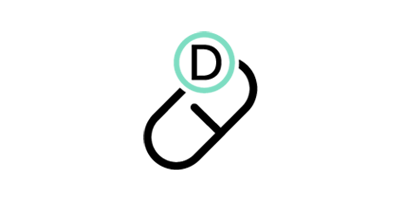 Frequently Asked Questions about Vitamin D products
What is vitamin D?
Vitamin D is a fat-soluble vitamin and is vital in your body to regulate the amount of calcium, magnesium and phosphate absorbed in the body. This ensures you maintain healthy bones, teeth and muscles. If a person has a lack of vitamin D, it can lead to problems and health conditions with your bones, which is why people often take vitamin supplements in winter months.
Where does vitamin D come from?
The body naturally produces Vitamin D when exposed to sunlight. During warmer, sunnier months it's likely most people will get all the vitamin D they need, however in colder, winter months the NHS website states that we often don't get enough from sunlight.
Therefore, they recommend other sources of vitamin D found in foods such as oily fish, red meat, egg yolks and fortified food. Another source of vitamin D is in dietary supplements. However, it's important to always check with a health practitioner or doctor before taking any new supplements to ensure they don't react with any other medications.
Vitamin D is also in a number of beauty products to help strengthen, nourish and protect your skin and hair.
Who should use vitamin D?
Vitamin D is vital for everyone of all ages. However, most people will be able to get enough from natural sunlight. If you struggle with vitamin D deficiency, we recommend consulting a doctor before taking any supplements.
In terms of skin care products, people who struggle with dry or irritated skin concerns should use vitamin D to help boost hydration and radiance. Also, beauty lovers who want to stimulate hair growth and stronger locks may also use vitamin D enriched hair products.
What are the benefits of vitamin D in beauty products?
As we've already suggested, vitamin D can play a vital role in a number of skin care and hair care products, whether it's in skin treatments, moisturisers or shampoos and conditioners.
Skin care products with vitamin D contain antioxidants that fight free radicals, protecting your skin from stressors. This helps diminish the visible signs of ageing, such as fine lines and deep-set wrinkles. It also has anti-inflammatory properties, so is great with dealing with irritated skin conditions. Overall, it helps repair, rejuvenate and revitalise your complexion when used in a topical treatment.
Vitamin D is also used in hair care and supplements to help tackle hair loss, by stimulating new hair follicles. This helps your tresses feel thicker and stronger, ensuring healthy-looking locks.
What other ingredients or products go well with vitamin D?
Vitamin D goes well with a number of ingredients in skin care. When searching for nourishing formulas, look out for multi-vitamin ingredient lists infused with antioxidants in products like cleansers, toners and moisturisers. For example, vitamin E is rich in antioxidants and is often found in anti-ageing products, while vitamin C helps brighten complexions in face serums.
Are there any negative side effects to using vitamin D products?
It's always important to patch test any beauty or hair care products that contain vitamin D, in order to avoid any allergic reactions. If used in facial oils, it can sometimes be too heavy on the skin and would not be suitable for acne-prone skin types. If that's the case, search for specially developed non-acnegenic or non-comedogenic products.
Can you have too much vitamin D?
Vitamin D in skin care products can be used daily, but if you're taking it in supplement form the NHS recommend taking 10 micrograms a day for adults and no more than 100 micrograms. Too much vitamin D in supplement form can cause a build-up of calcium, which can cause bone pain and kidney problems.
In terms of sun exposure, you cannot get too much vitamin D, but you should always remember to use sun protection to protect your skin from sun damage.