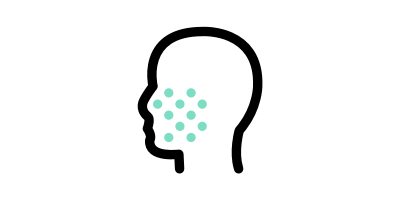 Non-acnegenic Cosmetics
Ever wondered why your skin won't stop breaking out? You've switched up your products hundreds of times but just can't get to the bottom of it? If you're unsure which ingredients cause spots to appear, they can be hard to get rid of. But by opting for non-acnegenic products, you'll be sure not to find any of those pesky, pimple-inducing ingredients.
What is Non-acnegenic beauty?
Brands With Non-acnegenic Products
What does non-acnegenic mean?
Non-acnegenic means the product is less likely to clog your pores and cause a breakout. They're usually free from oils, fragrances and harsh skin-irritants.
What are the skin care benefits of non-acnegenic beauty products?
Non-acnegenic products reduce the build-up of oil on the skin, which is the most common cause of acne. This means there will be fewer breakouts of spots and pimples.
Who should use non-acnegenic beauty products?
If you suffer from acne, you should always look out for non-acnegenic products. They're also great if you have sensitive or oily skin as they keep your face free from inflammation and oil build-up.
Are there any drawbacks to using non-acnegenic beauty products?
None at all. If you're suffering from a big breakout then be gentle to your skin – use wholesome, non-acnegenic products with no oils and don't overdo it with the cosmetics.
Is non-acnegenic the same as oil free?
Yes. All non-acnegenic products will be free from oil as oil is the most common cause of acne.
What's the difference between non-acnegenic and non-comedogenic?
There isn't much of a difference, to be honest. Non-acnegenic is free from oil and won't cause breakouts. Non-comedogenic is also free from ingredients that cause blackheads and whiteheads, but it isn't always oil free. Be sure to check the ingredients of your products beforehand.