The Best Cleansers for Every Skin Type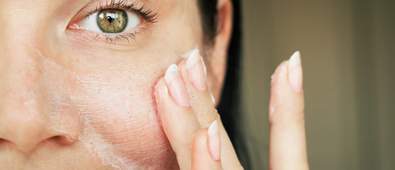 Cleansing is the first step in your skin care routine and, arguably, one of the most important. It washes away makeup, dirt and bacteria build-up and leaves your face feeling fresh and clean. However, using the wrong cleanser can lead to breakouts, dryness and other skin care problems *crowd boos*.
When it comes to skin care, there is no 'one size fits all' and finding the best products isn't easy – there's just so much to choose from! And no one has the time to trawl the internet in search for the best products for their skin type. Oh, except us, of course. And yes, you thought right: we've searched high and low, backward and sideways, we've done our research and we've found the very best cleansers for every skin type *crowd cheers*.
Best cleanser for NORMAL skin
If you're blessed enough to have completely normal skin then well done you, we're not bitter at all. This Murad AHA/BHA Exfoliating Cleanser is great for all skin types and leaves your skin looking ridiculously luminous. Using AHA and BHA acids, it gently sloughs away dead skin cells and thanks to its salicylic, glycolic and lactic acid content, it gives your skin a real deep clean and fights off any bacteria build-up.

Best cleanser for DRY skin
If you suffer from dry skin and have never checked out CeraVa, what have you been doing? They're the bees knees when it comes to dry skin solutions and this Hydrating Cleanser is perfect for all you dry folk out there. Loaded with ceramides, it effectively removes dirt without stripping your skin of its natural moisture. And for an extra boost of hydration, this nourishing cleanser is jampacked with hyaluronic acid which instantly relieves you of any dryness. Our skin feels comforted just writing this.

Best cleanser for SENSITIVE skin
When you read this, read it in a whisper because that's exactly how soft and gentle this cleanser is. I mean, it is called Extremely Gentle Cleanser. Formulated for easily irritated skin (about as irritated as your grandad gets when everyone talks too loud over Sunday lunch), this cleanser instantly cools and calms your skin, all while reducing skin reactivity. It's loaded with Avène Thermal Spring Water and plant-based cleansing agents, which work in harmony to bring balance to your skin.

Best cleanser for OILY skin
If, at one point in your life, you've been asked, 'Did you just polish your forehead?' then welcome to the club, this one's for you. This oil-eliminating cleanser goes right into your skin's epidermis to remove excess oil, sweat and pollution. Apricot kernels get to work on gently exfoliating any dead skin cells away, resulting in a freshly polished (but by no means shiny) face. It's non-comedogenic and non-acnegenic so you'll never have to worry about pimples.

Best cleanser for COMBINATION skin
As it says on the tub, this facial cleanser is perfect for those whose skin is indecisive and just cannot for the life of it decide what it wants to be. Targeting both oily foreheads and dry cheeks, this witch hazel and salicylic acid-infused cleanser harmonises your oil levels and keeps your face free from blemishes. And thanks to sage leaf, it smells super fresh and with every use your skin feels alive and invigorated. Now isn't that a great way to wake up your skin on a morning?

Best cleanser for ACNE-PRONE skin
Acne-prone skin is a lot more reactive than other skin types and so it's important to find a cleanser that's tough on clogged pores but gentle enough not to cause irritation. With thanks to its Skin Purifying Technology, this Bioré cleanser is kind enough to be used every day and draws out up to two times more impurities than an average cleanser. The best thing about this cleanser? It's just as effective (if not more) as an expensive, clinical cleanser yet it comes at a fraction of the price. We guarantee, this'll be your new secret weapon for battling breakouts.


Now that you've find the perfect cleanser for your skin type, you'll not have to worry about your skin being too dry/uncomfortable/oily/pimply or anything else that really grinds your gears. So what are you waiting for? Get it added to your wish list and bring that baby home!
Learn more about great skin care and check out The Best Anti-Ageing Treatments For Men Over 40.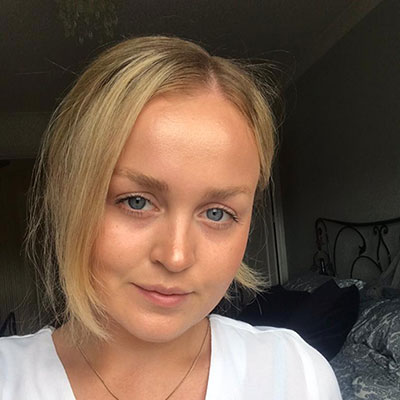 Hannah has worked as a writer for over four years and knows beauty, skincare and makeup like the back of her hand.