Guide to Skin Supplements
By Luke Chapman, Content Writer
With our skin supplements guide, you can find out everything you need to know before buying or using the product including what are the best supplements for my skin and do skin supplements actually work. If you're ready to buy or want to see our selection, visit our skin supplements page.
Skin Supplements FAQs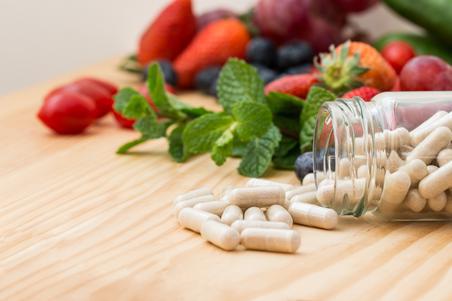 What are the best supplements for my skin?
Skin supplements are a growing force in skin care, and with good reason. Their primary attraction is how convenient it is to inject them into your daily routine; as opposed to implementing a rigorous skin care routine, you can just take a supplement once or twice a day and feel the benefits. Perfect for those of you who are always on the move and lead busy, active lifestyles, supplements can fit seamlessly into your gym bag, handbag or travel bag, and take a few seconds to digest.
Which supplements you need are dependent on your skin type. If you're someone who suffers from sensitive skin, then supplements rich in Vitamin D are best suited to target any problem areas. Conversely, if you're always struggling with aches and pains, whether it's in your joints or your muscles, supplements containing omega oils help reduce any pain and inflammation.
There are a wide variety of supplements, each one tailored to a specific concern. Get infusions of protein or prevent the ageing process, whichever one suits your body and lifestyle. KIKI Health are one of the best brands to explore if you're new to supplements; they offer organic supplements with nourishing ingredients, made for a range of purposes.
Do skin supplements actually work?
Yes. There is boundless proof that supplements work, and they work just as effectively as any other skin care options. Of course, you shouldn't replace medicine with supplements if you're feeling unwell, however, they're the perfect addition to a healthy lifestyle and help maintain the health and wellbeing of your body.
Supplements are drenched in active, nourishing ingredients that your skin and body loves. They're also usually made from organic and natural materials, which aides the body's healing process. Ingredients such as omega oils, vitamins, minerals, antioxidants and hyaluronic acid - all ingredients which are proven to have hugely positive effects on your skin.
Such is the growing demand for skin care supplements, many brands are competing to produce the most effective and beneficial tablets. Respected brands such as The Organic Pharmacy and Perricone MD include superfoods and active ingredients which are proven to help your body improve its strength and general health.
Do skin supplements stimulate collagen production?
If you're big on Instagram or you're always up to date with the latest celebrity news and fads, you'll have heard plenty of the benefits of collagen. It's the go-to ingredient at the moment, but is there any substance behind the hype? In a word, yes. Kylie Jenner and Gwyneth Paltrow have been notable advocates of collagen supplements, and consequently there are numerous brands meeting the increasing demand.
So why is collagen so sought after? It can offer unrivalled benefits to your skin, increasing its elasticity, slowing down the ageing process and providing hydration. It keeps your complexion looking fresh, clear and smooth, without any known side effects. The body utilises the amino acids in collagen to repair the skin, improve elasticity and add moisture to dry areas.
It is worth noting that just digesting collagen supplements alone isn't enough to provide a flawless complexion. The supplements work best with a healthy, clean diet and an active lifestyle, otherwise their effect won't be anywhere near as notable. Take a supplement with a healthy meal to fully enjoy the benefits and aid its healing process.
Which vitamins are best for your skin?
Pretty much everyone knows about the wonders of Vitamin C, and if you don't, it's time you began treating your skin to its endless benefits. Whether it's in a lotion, serum or in this case, a supplement, Vitamin C produces a tangible difference to your skin in just a few weeks. What makes it so powerful? Firstly, it's rich in antioxidants, which keeps the skin looking and feeling healthy. It enhances the effect of sun cream, keeping your skin smooth and protected, as well as negating the ageing process. Basically, if you want to maintain a healthy, youthful complexion, Vitamin C is the answer.
Alongside Vitamin C, Vitamin E also aides the protective layer of sun cream. It absorbs the harmful UV rays from the sun, thus minimising any damage. It's moisturising qualities also make it adept at treating dry and patchy skin, providing a conditioned level of natural oils to keep your skin hydrated.
If you're prone to breakouts of acne or psoriasis, Vitamin D is one of the most potent ingredients at tackling the issue. It plays a vital role in maintaining your skin tone and is best suited to those with sensitive skin. Vitamin K also helps keep the body looking healthy, especially if you've had any wounds or bruises. Its healing properties help wounds, bruises or swelling to heal, as well as aiding the blood flow around the body. For pregnant women, Vitamin K targets stretch marks and restores the skin to it's optimum level of health.
If you need more information, just have a read of our guide to the best supplements for skin care.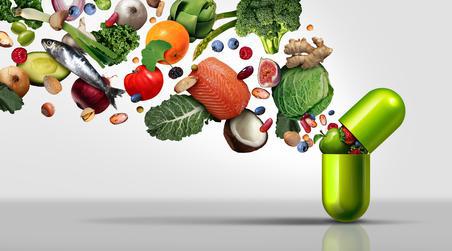 Which supplements are best for dry skin?
Dry skin can be one of the toughest skin care issues to address, and supplements are one of the most effective ways of dealing with them.For those suffering with dry skin, we recommend supplements rich in Vitamin D and C to help produce hydration, moisture and elasticity in the skin. Alongside vitamins, hyaluronic acid is one of the best ingredients at tackling dry areas, instantly adding hydration to any dull areas.
We also suggest supplements rich in collagen, which is known for its hydration properties. Clinical studies have proven that collagen adds elasticity to the skin and adds moisture to dry areas, producing a fresh and bright complexion.
Supplements are a category of skin care, but they're also closely linked to your diet too. To maximise their effect, you need to maintain a healthy diet and active lifestyle to notice the tangible effects on your skin. Taking a supplement with a healthy meal is an easy and effective way of making sure you're getting the best out of them.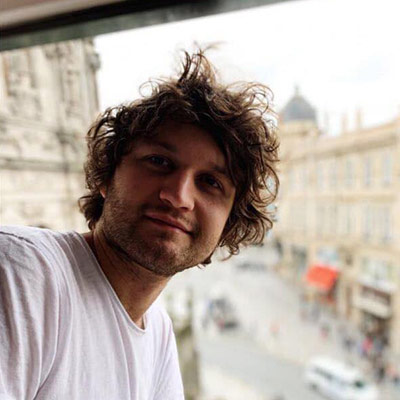 After six years of experience in content writing, Luke followed his passion for male grooming, particularly fragrances, hair styling and natural skin care.