Hair Styling Tools and Electricals Guide
By Luke Chapman, Content Writer
With our styling tools & electricals guide, you can find out everything you need to know before buying or using the product including how do you use hot hair tools and how do you retailer hot hair tools safely. If you're ready to buy or want to see our selection, visit our hair styling tools and electricals page.
Hair Styling Tools and Electricals FAQs
How do you use hot hair tools?
Electrical styling products can take some getting used to, especially if you're new to using them, however, after a few uses it seems as natural as ever. How you use them depends on your hair style; if you want to use a straightener, you would need a hotter setting for thick and curly hair than you would for fine, slightly wavy hair.
So, firstly we suggest you find the setting that suits your hair. Then, it depends on what hair tool you're using: hair dryers are extremely simple to use, whereas curling tongs require a bit more technique. Every styling product comes with a set of guidelines and instructions that makes them easier to use.
After you've finished using them, make sure you've turned them off and left them to cool in a safe place. Taking care of your hair tools is the secret to gorgeous locks.
How do you retailer hot hair tools safely?
Anyone who has used straighteners understands the panic when you've left the house and question whether you forgot to turn off your straighteners. Straighteners, alongside other electrical styling products, are useful, convenient and effective, but failure to retailer them correctly can cause irreparable damage.
The most important thing is to make sure you've turned them off after you finish using them. After turning them off, leave them to cool down on a cold or solid surface, or better yet, invest in a rack to retailer the after use. Leave the hot tongs facing upwards and the handle resting against the surface to avoid damage to the surface and the product.
Some innovative stylists have transformed every day items into styling tacks. Have a look around the house to see if you can find a place to retailer them, but don't worry if not, you can purchase a styling rack for an affordable price.
Why are electrical styling tools better than manual?
Electrical styling tools aren't necessarily better, however, they can make the styling process significantly smoother, quicker and easier than manual styling products. There are some instances, such as straightening hair, where they provide a purpose that manual products fail to do.
Electrical styling tools also represent better value for money: they save you endless amounts of time in the morning rush, a quality product lasts for longer and they make your routine much smoother and stress-free. They also allow you to style your hair with care and get glossier and better results.
A premium styling tool usually lasts for a few years, and can be easily stored and maintained. Their compact and sleek design allows you to slip them seamlessly into your travel bag should you wish to transport them.
Do straighteners damage hair?
Straighteners have been questioned about their potential damage since they were introduced, yet when used correctly they're perfectly safe to use. You can damage your hair using straighteners, but only if you don't use them carefully and responsibly.
The key to utilising the maximum potential of your straighteners and keeping your hair shiny and healthy is to manage the heat setting efficiently. Having your straighteners on a very high setting can damage your hair if they're left on the same strands for too long. The highest setting is suitable if you're proficient at using straighteners and move from strand to strand quickly.
If you use straighteners every day, we suggest using some hair care products to keep your hair healthy. A nourishing spray or oil maintains your hair's moisture and vitality.
Can I take electrical styling tools on a plane?
The short answer is yes, you can. What we can and cannot take in our hand luggage is always a touch confusing, but you're in luck, hair straighteners are accepted in your carry on bag as well as your suitcase. You may have to take them out of your bag during the security check, but once you're past the inspection you're good to go.
Most brands now realise the desire to take straighteners, curling tongs or hair dryers on board a plane and have designed their products accordingly. The compact and sleek design means it can fit seamlessly into your travel bag without taking up too much vital room.
If you're planning on going on a short trip abroad and can't find room in your suitcase or carry on, most hotels and rental apartments offer complimentary hair dryers, and occasionally straighteners, so you can leave yours at home.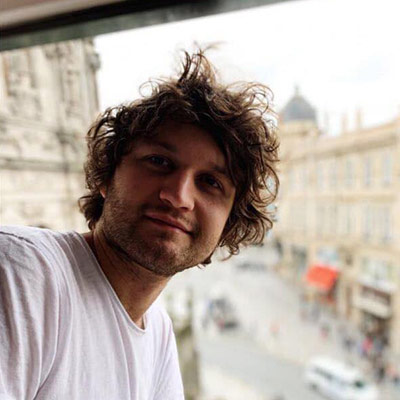 After six years of experience in content writing, Luke followed his passion for male grooming, particularly fragrances, hair styling and natural skin care.