Best Heat Protection Sprays
The 10 Best Heat Protection Sprays for Your Hair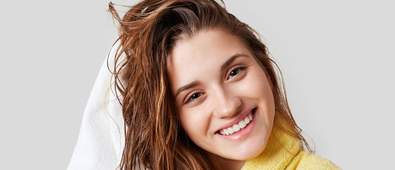 Blow-drying, straightening and curling your hair can leave it feeling drier than the Sahara desert, not to mention completely and utterly damaged. Oh, the things we do…
But don't get down just yet. You can still salvage your locks and keep them protected against devilish hairdryers and harmful heat styling tools. Say hello to heat protection sprays.
What is a heat protection spray for hair?
A heat protection spray, also known as heat defence spray, is a formula that has been specially developed to protect your hair from the damage caused by styling tools such as hairdryers, curlers and straighteners.
It can come in the form of a spray, serum, cream or lotion and is applied to damp or dry hair before styling to reduce the chances of dryness and split ends. There are even formulas that you can rinse out while in the shower. Every hair type, from straight to curly and coloured, can benefit from regularly using a heat protection spray in their hair care routine.
How do heat protectants for hair work?
Think of heat protectants as a barrier between your heat styling tool and hair. They work by forming a protective layer on top of the hair shaft so that your strands are less likely to be frazzled by extreme heat. Some wrap hair with an invisible film, which is great for protection, but it can also weigh down particular hair types, such as curly.
When do I need to use heat protection on my hair?
This depends on the type of heat protection you choose to use, so remember to check out the instructions of your specific product.
Typically, heat protection formulas are used before styling your hair with hot appliances such as blow dryers, curling irons and straighteners. You can apply heat protection to damp or dry hair and comb through for an even distribution. They can be used on a daily basis (as long as you are frequently shampoo your hair), and really are a game-changing addition to any hair care routine.
Can I use heat protection on afro hair types?
Absolutely! In fact, curly and afro hair types are most likely to benefit from using heat protection formulas. This is because the tight curls make it harder for oils and moisture to travel all the way down the hair shaft, meaning locks are much more prone to damage such as dryness, split ends and breakage.
Chemically treated or relaxed hair is also much more vulnerable to experiencing damage. So, remember to use hair treatments to condition your hair and always give your hair a spritz of protection before picking up the heat tools.


Taking in a mix of brands you already know and love, as well as up-and-comers, we've collated ten of the very best heat protection sprays for different hair types. So, when it comes to applying the torture tools to your hair, you can turn up the heat without worrying about completely frazzling your tresses – no one wants to be that girl who tongs her hair off, after all.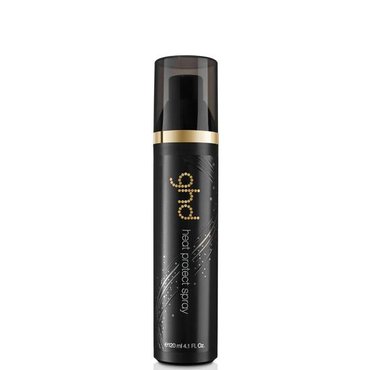 £12.50
Not only does the ghd Heat Protect Spray prevent split ends, but it keeps your hair protected from every tong and straightener. Layer this formula on top of locks to create a show-stopping style that makes it look like you just stepped out of the salon.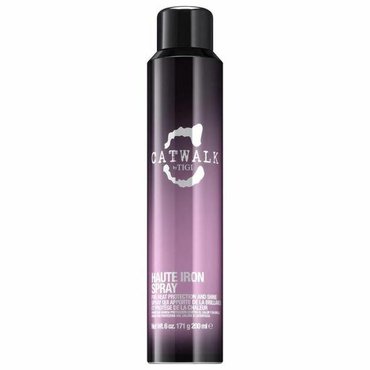 £6.17

£15.95

(62% off)
Infused with a mandarin patchouli noir fragrance, this heat defence spray is as luxurious as it is efficacious. Whether you're heat styling or out playing in the sun and sea, this innovative complex protects your hair from all kinds of heat and environmental damage without dimming its healthy sparkle and shine.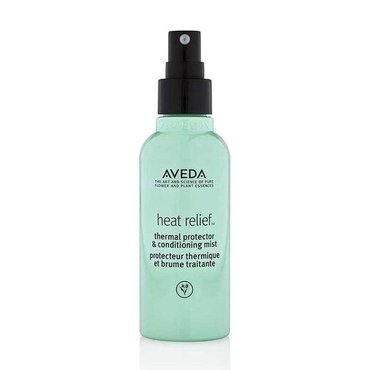 £29.16
If your hair is dry and damaged, you need something that's super nourishing. Made from an innovative blend on oils including jojoba and sunflower seed oil, this protectant provides intensive care for your hair. You can rely on this formula to protect your hair, while also hydrating each strand root to tip.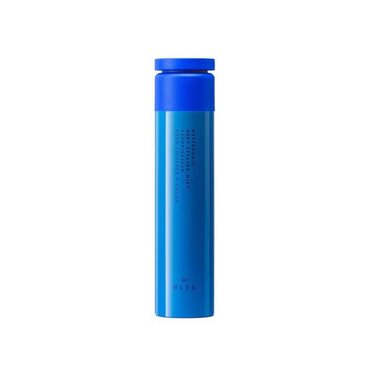 £52.72

£55.50

(6% off)
This heat defence spray is incredibly conditioning, restoring and protective – a true all-rounder and one of the best options for damaged tresses. The miracle leave-in conditioner formula keeps your locks safe from heat styling while it repairs each brittle strand and boosts your hair's overall condition.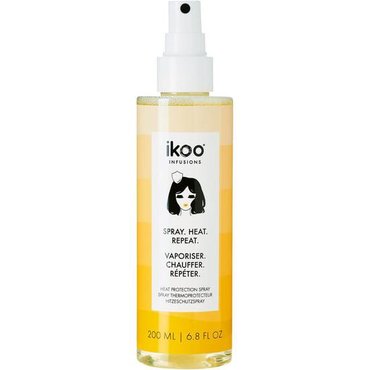 £8.00

£14.00

(43% off)
Unless you're a Barbie girl, plastic doesn't belong in your hair. Ikoo knows that, which is why they have loaded their heat protectant spray with 100% naturally derived polymers. Not only does this help shield the hair's cuticle from thermal damage but it helps hair dry faster and adds a soft, finishing touch.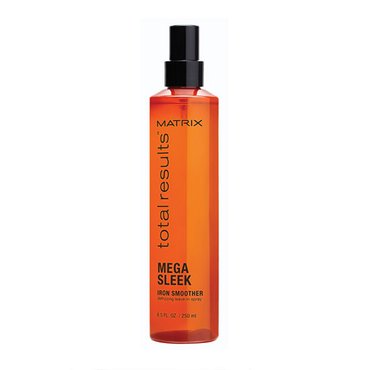 £7.95

£12.08

(35% off)
If sleek locks are what you want, then sleek locks are what you'll get with this heat protection spray. Infused with shea butter, it guarantees you super silky tresses with frizz and flyaways kept to a minimum. Your hair will be protected against heat damage and once you're done with the straighteners, it'll be glossy AF.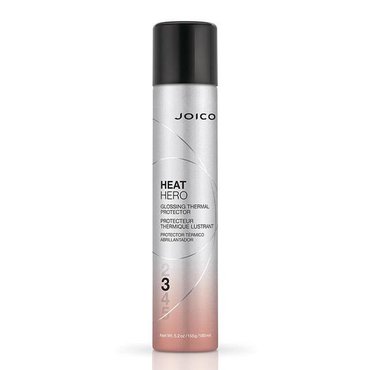 £10.95

£12.24

(11% off)
Knotty hair is a nightmare but with a few spritzes of this restoring spray, it will be detangled, conditioned and protected. This double winner also tames frizz and static, keeping your hair undeniably sleek and smooth. It won't be long before your locks are shining with health and vitality.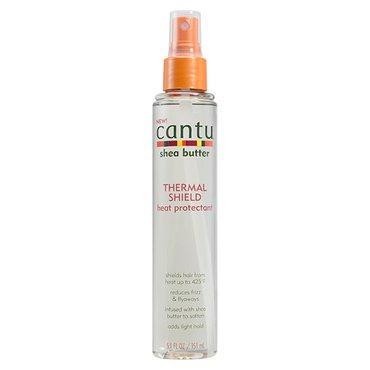 £8.07

£8.50

(6% off)
Say goodbye to despairingly dragging the comb through your hair because this miraculous multitasking spray is here for you. Enriched with shea butter, it offers intense nourishment and makes brushing through those knots a breeze. As conditioning as it is protective, it's the ultimate spray for those with dry, knotty, textured hair.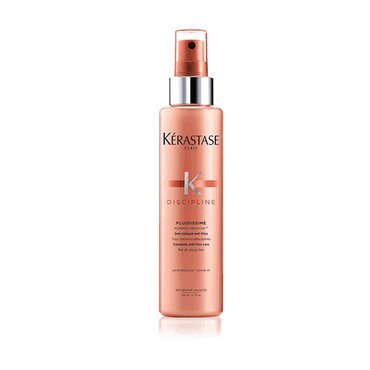 £23.24

£26.45

(13% off)
A bona fide all-in-one, this Kérastase creation is simply ideal for anyone wanting a quick and easy way of looking after their locks. That's because it allies great heat protection with a host of conditioning and styling benefits, which are themselves brought about thanks to the formula's infusion with pro-keratin.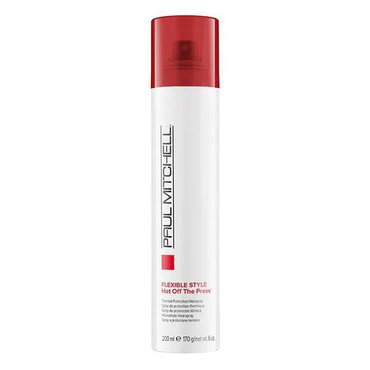 £15.07

£20.00

(25% off)
Hair damage? No thanks. Exquisitely sleek locks? Now you're talking. That's the deal you strike every time you reach for a bottle of Paul Mitchell's unique Hot Off The Press formula, in which rice hull extract, wheat proteins and copolymers are brought to bear on something that's every bit as precious: your hair.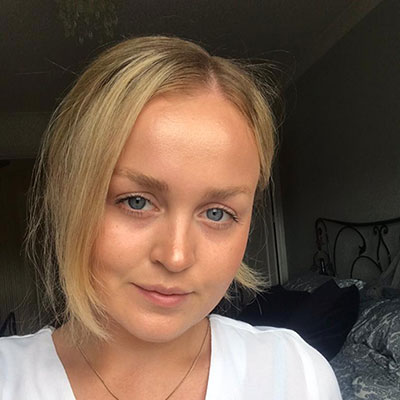 Hannah has worked as a writer for over four years and knows beauty, skincare and makeup like the back of her hand.