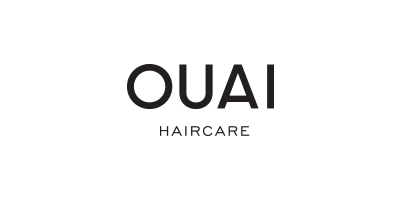 OUAI Haircare
Women have enough to worry about today and Jen Atkin, the founder of OUAI knows this which is why she created this luxury hair line for real life and real women. Her products are simple, affordable and classic in a world full of noise.
She has worked backstage runways, fashion shoots, music videos and films and came to realise that women are regularly pressed for time, especially when it comes to their hair. So she wanted to create hair products that are for the busy woman, so no matter how much time you have, you can still achieve effortlessly beautiful hair.
Jen has been hairstylist to celebrity favourites like Gigi Hadid and Klan Kardashian and now with OUAI, you can get tousled, undone but chic styles that'll give you major off-duty model vibes. Plus their shampoos and conditioners are sulfate-free, cruelty-free and employ smart keratin to repair and improve hair strength. Even their styling products are designed to nourish hair and bring out its natural beauty whilst leaving a stunning fragrance so your hair can smell as divine as it looks. Now you know the OUAI to get gorgeous locks that are full of personality but requires minimal effort - so what are you waiting for?
Buying cruelty-free is becoming a bigger concern for many consumers, so why not take a look at our entire range of cruelty-free products or take a look at our favourite cruelty-free hair care brands and products.