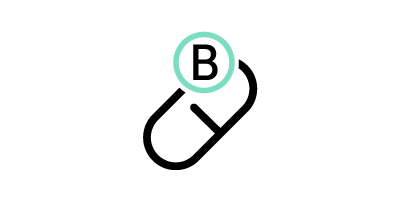 Vitamin B for Skin & Hair
You know the brightening effects of vitamin C and the restorative properties of vitamin E, but do you know the benefits of vitamin B? Well, here at Cosmetify we love the major hydrating and nourishing benefits of vitamin B in our skin, hair and nail cosmetic products. This key ingredient helps banish breakouts, smooth fine lines and prevent hair loss.
See our vitamin b guide to answer your questions like what is vitamin B and what are the skin care benefits of vitamin B.
1,593 products found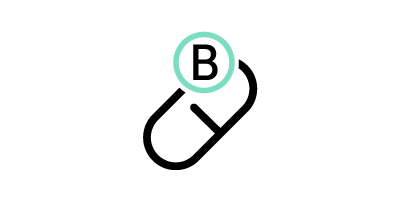 Frequently Asked Questions about Vitamin B products
What is vitamin B?
Vitamin B is a class of vitamins, that is often referred to as vitamin B complex. This includes thiamine (vitamin B1), riboflavin (vitamin B2), niacinamide (vitamin B3), pantothenic acid (vitamin B5), pyridoxine (vitamin B6), biotin (vitamin B7), folate and folic acid (vitamin B9) and cobalamin (vitamin B12). They are essential for your overall physical well-being and mental health, but don't worry you can get plenty of these vitamins in your natural day-to-day diet.
However, some of the B vitamins play a key role in our beauty products too. They help soothe irritated skin, add much-needed moisture to our hair and strengthens our nails.
What are the skin care benefits of vitamin B?
Vitamin B contains plenty of antioxidants, which makes it a valuable ingredient in skin care formulations. In a nutshell, vitamin B can help soothe inflamed, sensitive and dry skin that needs a little extra TLC. It's also great at keeping the skin hydrated and smoothing out fine lines and wrinkles, which is why it's often found in anti-ageing treatments.
Vitamin B3 (niacinamide) is a particularly great ingredient as it helps strengthen the skin against environmental stressors, while also improving the appearance of hyperpigmentation. Vitamin B7 (biotin) and vitamin B12 add radiance and vitamin B9 (folic acid) combats enlarged pores and congested complexions.
Are there any side effects to using vitamin B beauty products?
In topical beauty products, it's unlikely that vitamin B will cause any side effects as it's a stable ingredient suited to sensitive skin types. However, we always recommend patch testing any new products to make sure they work for you. For extra sensitive skin, search for dermatologically tested and hypoallergenic formulas.
In term of skin, hair and nail supplements, you shouldn't exceed daily limits of vitamin B complex as it could lead to health concerns. Always do you research with oral vitamins and supplements, whether it's in tablet or powder form.
Is vitamin B good for treating acne?
B vitamins are in a number of acne treatments as they contain anti-inflammatory properties that help protect and soothe irritated, blemish-prone skin. Vitamin B also tackles hyperpigmentation so can help diminish the appearance of old acne scars. Not to mention, vitamin enriched skin care can also brighten and clear the complexion for healthier-looking skin.
You can also find clarifying supplements which contain a range of B vitamins. These products can help clear, repair and rejuvenate problem skin. In your products look out for niacinamide (vitamin B3), pantothenic acid (vitamin B5), folic acid (vitamin B9), and vitamin B12.
What other ingredients or products go well with vitamin B?
Vitamin B pairs well with plenty of ingredients, thanks to its gentle and soothing nature. In particular, niacinamide (vitamin B3) works with lots of products already in your skin care collection, including hyaluronic acid and retinol.
Vitamin B is also a super hydrating component so works well with hydrating moisturisers, serums and lotions. Not to mention, you can find vitamin B complex mixed with other multivitamins in a range hair supplements to promote hair growth and scalp health.
How often should you use vitamin B on your skin?
You can apply topical skin care products that contain vitamin B complex daily onto the skin. As we've previously said, vitamin B is great for inflamed, irritated skin so it's a fantastic gentle option to implement into your regular skin care routine.
Unlike other ingredients, like vitamin C, vitamin B doesn't react with environmental factors. This means you can wear products that contain vitamin B during the day and night, without worrying about irritations from stressors like the sun.