Hair Supplements & Vitamins Guide
By Rebecca Jenkinson, Beauty Writer
With our hair supplements guide, you can find out everything you need to know before buying or using the product including do hair supplements actually work and which supplements are best for hair growth. If you're ready to buy or want to see our selection, visit our hair supplements & vitamins page.
Hair Supplements & Vitamins FAQs
Do hair supplements actually work?
There's lots of questions surrounding the legitimacy of hair vitamins and hair growth supplements. While they can't be the be-all-and-end-all cure, they can help in cases where a bad diet and vitamin deficiency are the reasons for poor hair health. Alongside a healthy, balanced diet, they can help improve the appearance and feel of your hair 'do.
However, sometimes hair loss and hair thinning are down to genetics or the side effect of medications. If that sounds more like you, we recommend getting in touch with your doctor to find the best cause of action for your specific needs.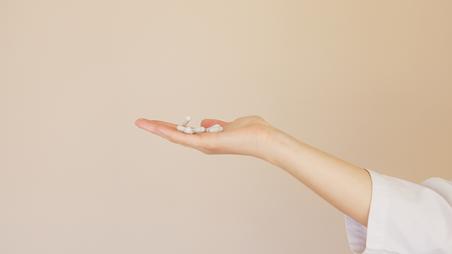 Which supplements are best for hair growth?
Vitamin D is said to help with hair growth. Although you can naturally produce vitamin D from sunlight, sometimes it isn't enough in the winter months in which case you can find specific vitamin D hair supplements. Other ingredients that can help with hair loss and hair regrowth are collagen, zinc and iron. Look out for these components in hair growth tablets for thicker-looking and stronger hair.
At Cosmetify, we have a wide selection or hair and nail supplements on offer. Some of the best hair vitamins for hair growth come from brands like Nourkin, Hairburst and Imedeen.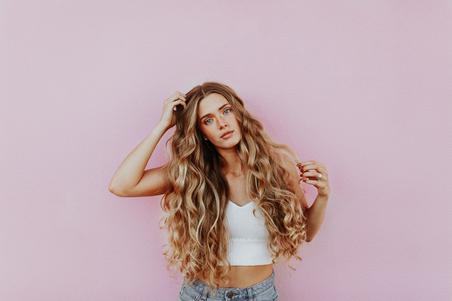 Can you make hair grow faster?
Unfortunately there's no one speedy treatment to make hair grow faster overnight or even over the course of a week. Instead, it's about taking good care of your tresses with nourishing hair treatments and shampoos and conditioners, while also maintaining a healthy diet full of vitamins, nutrients and minerals.
If you struggle to maintain a balanced diet, which let's be real is hard during difficult periods, then hair supplements can help boost your hair health. However, it's crucial to talk to a doctor before trying any new vitamins or supplements to make sure they don't react with any other medications you may be taking.
How can I increase my hair growth naturally?
As well as adding vitamins for hair growth in your routine, there are few other things you can do to help your hair grow faster. One big tip is to avoid using heat styling tools on your hair or at the very least using heat protectants. And while you're at it, ditch the bleach and give you hair a break from regular colouring.
Other top tips include keeping your scalp healthy as this ensures less hair loss and hair thinning. Whether it's scalp oil or scalp exfoliant, make sure you spend a few extra minutes in the shower treating yourself to a head massage. This well help wash away dirt and product build-up on the scalp and quicken up the hair growing process.
Can biotin regrow hair?
Biotin is part of the vitamin B family and is otherwise known as vitamin H. Sadly it won't regrow hair overnight, but it can help improve the appearance of your hair over a period of time alongside a balanced diet and healthy hair habits.
Biotin is a water-soluble vitamin which is crucial for healthy hair, skin and nails. It can be found in biotin-rich food, like eggs, wholegrains and liver or in a number of hair growth supplements. When searching for suitable hair vitamins, make sure to keep your eye out for biotin, as well as other vitamins and nutrients, which can add shine and thickness to otherwise thinning locks.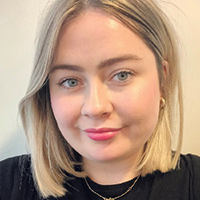 Rebecca is a content writer with over three years' experience and a keen interest in cosmetics. Cosmetify allows her to combine her blogging skills with her passion for beauty.