Complete Guide to Hair Colour
By Carly Cochrane, Beauty Editor
With our hair colour guide, you can find out everything you need to know before buying or using the product including how do I colour my hair at home and what do hair colour numbers mean. If you're ready to buy or want to see our selection, visit our hair colour page.
Hair Colour FAQs
How do I colour my hair at home?
There are many ways you can dye your hair at home, whether that be with a permanent, semi-permanent or temporary colour. The formulas are easy to use so that even beginners can achieve professional-looking results.
Permanent and semi-permanent dyes typically supply a developer, colour crème tint, conditioner or treatment and gloves for application. Mix the developer and tint in a bowl with a brush before applying to hair. Temporary dyes and sprays can be applied directly to hair.
Start by applying the colour to your hairline to cover any regrowth. If you are dyeing all of your hair, complete this step then section your hair and bring the dye down to your mid-lengths and ends. Allow the dye to develop for the recommended amount of time, usually it is 20 minutes. If you are new to colouring your hair at home, be sure to refer to the instructions leaflet provided.
What do hair colour numbers mean?
Most hair colour kits are numbered with a level system that ranges from one to 10. The numbers help to determine the depth of your natural hair – the higher the number, the lighter the colour. So, for example, 1 equals black, 5 is light or medium brown, 6 is dark blonde, 7 is blonde and 10 is the lightest blonde. All the other numbers represent the shades that fall in between.
You may also spot that some hair colours use letters in their shade name, such as 6N. The letters are used to identify the base tone of the dye. A is ash, B is blue, BV is blue-violet, C is cool, G is gold, M is mahogany, N is neutral, NA is neutral-ash, NB is neutral-brown, NN is natural-neutral, O is orange, OR is orange red, P is platinum or purple, R is red, RR is really red, RB is red-brown, RC is red copper, RO is red-orange, RV is red-violet, V is violet, VR is violet-red and W is warm.
If you're looking to colour your hair at home, it's good to learn this system so that you can achieve the exact shade you desire.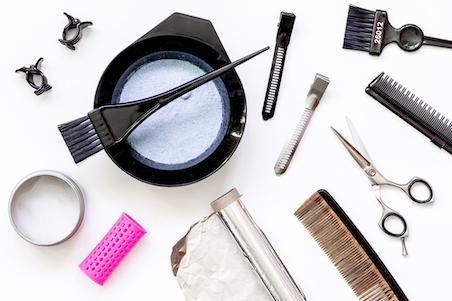 How do I prepare my hair for colour?
Preparing your hair for a colour treatment is super easy. For best results, apply your chosen dye to hair one or two days after a shampoo wash. This makes it easier for the colour pigment to cling onto strands, whilst the natural oil your hair produces protects the scalp and allows the colour to seep in more evenly. If you are lightening your hair, ensure that you do not use chemical treatments such as perms or relaxing for two weeks prior to bleaching.
Whether you dye your hair whilst it is wet or dry is entirely up to you. Many instruction leaflets will advise that you apply colour to hair when it is dry, as this allows a drastic colour change. Wet hair is great for those using a semi-permanent dye and for subtle dimension.
Section your hair into equal parts in order to achieve an even colour and so that you don't run out of dye! If you have long hair, it's suggested that you use two boxes of dye.
Does colouring hair make it thinner?
Generally, dyeing your hair does not make your hair thinner as the colour treatment cannot affect the hair beneath the scalp that is yet to grow out. However, over-processing natural hair with bleach and high amounts of peroxide can cause temporary breakage and damage. This is because the hair shaft and elasticity of your hair weakens. If an individual continuously lightens locks from dark to blonde, they may experience more breakage at the ends of the hair, as this section would have experienced the most colour treatment.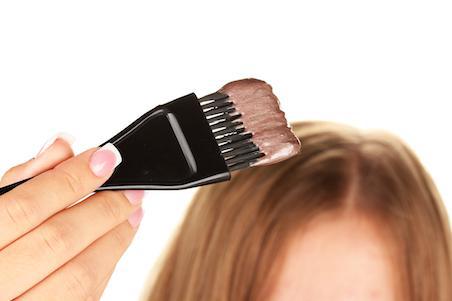 How often should you colour your hair?
How often you colour your hair depends on your situation, but experts would recommended that you leave four to six weeks between each hair colouring session. Applying colour treatments to your hair regularly can be bad for your hair, so putting space between each dye job prevents locks from becoming dry, weak and brittle.
On average, hair grows half an inch each month, so you could even stretch your colour to six to eight weeks for minimal chance of damage.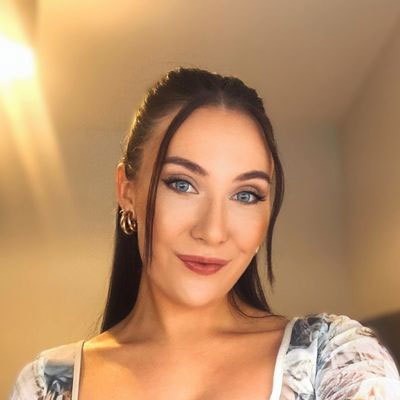 Carly is a beauty editor at Cosmetify and has been a part of our family for three years. She has over five years of experience in health, beauty and wellness writing.