Lip Makeup Guide
By Rebecca Jenkinson, Beauty Writer
With our lips guide, you can find out everything you need to know before buying or using the product including what is the best lip product and what is the longest lasting lip colour. If you're ready to buy or want to see our selection, visit our lip makeup page.
Lip Makeup FAQs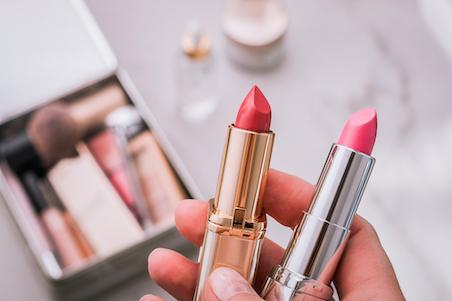 What is the best lip product?
It all depends on what you're searching for, whether it's a bold colour or a moisturising formula. For long-lasting shades opt for a liquid lip and lip liner combo, for a lightweight wash of colour lip stains and lip glosses are great option. And for a satin finish, lipsticks are a go-to for beauty lovers. No matter your style, there's a lip product to suit your needs.
Here at Cosmetify, we have a variety of lip products for you to browse through. Discover everything from lip palettes to lip kits and lip plumpers to lip glosses. Use our categories and drop-down filters to find the best fit from leading brands such as Uoma Beauty, Lime Crime, NARS Cosmetics and Charlotte Tilbury.
What is the longest lasting lip colour?
Full coverage colours are a great way to achieve a long-lasting finish. Browse our range of long-lasting lipsticks and liquid lipsticks today, from brands such as Stila, Maybelline, Rimmel and Anastasia Beverly Hills.
To ensure your lipstick stays put throughout the day, there's a few quick things you can do to prep and prime your pout. First hydrate and smooth your lips using a lip scrub followed by a nourishing lip balm. Then using a lip liner fill in the shape of your lips and then add your favourite liquid lipstick product on top. Blot away the excess and set using a translucent powder. This keeps everything kiss-proof and smudge-proof all day long.
How do you apply lip makeup?
It all depends on what lip look you're after. The first step with any lip makeup is prepping your lips by exfoliating and moisturising. Then for a natural flush of colour, swipe a lip gloss or lip stain across your bare pout. For a long-lasting, full coverage look start by applying a lip liner along the natural lip line and fill in your pout to create the perfect base colour.
Then either swipe the liquid lipstick or the lipstick straight from the applicator. To achieve a more precise application, we recommend you use a lip brush to carefully fill in the block of colour.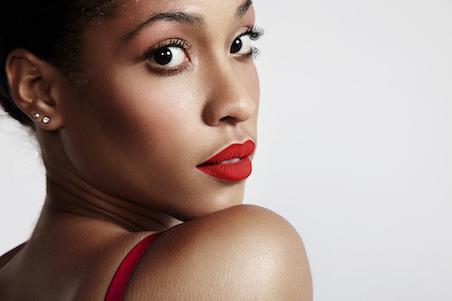 What is the most popular colour of lipstick?
Whether it's a liquid or cream formula, there's a plethora of shades to choose from here at Cosmetify. Some of the most popular colour of lipsticks include a bold red, rosy pinks and a range of nude hues. Finding the perfect lip colour for you is all about understanding about your undertones, either cool, warm or neutral. Orangey tones work great on warm skin tones, while hints of purple are perfect for cool skin. And for neutral undertones, most shades work in your favour.
At the end of the day, it's all about trial and error. Just remember to have fun and choose a shade that your feel comfortable in. To find your perfect lip colour, browse our collection of lipsticks, liquid formulas, lip glosses and lip palettes.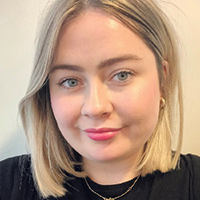 Rebecca is a content writer with over three years' experience and a keen interest in cosmetics. Cosmetify allows her to combine her blogging skills with her passion for beauty.