Ultimate Face Makeup Guide
By Rebecca Jenkinson, Beauty Writer
With our face guide, you can find out everything you need to know before buying or using the product including what is full face makeup and what are the steps to applying face makeup. If you're ready to buy or want to see our selection, visit our face makeup page.
Face Makeup FAQs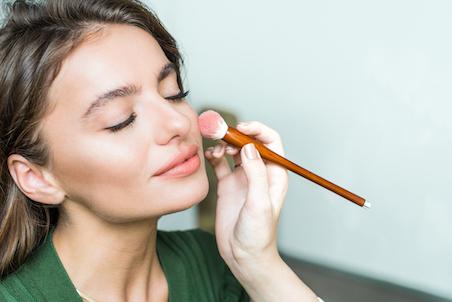 What is full face makeup?
A full-face makeup look is when you use a range of products to create an even, sculpted and highlighted complexion. It doesn't necessarily have to be matte full coverage, instead it could be a natural-looking, glowy finish. How you create a full-face look all depends on your own personal taste and the occasion. However, a full coverage, full-face look is perfect for special occasions when you want your makeup to be selfie-ready all night long.
Browse our array of products including foundations, contour palettes, primers, powders and setting sprays. Mix and match your favourite formulas to find which ones work best for you. Whether you're searching for cruelty-free solutions or makeup suitable for oily complexions, we have something to suit every routine and skin type.
What are the steps to applying face makeup?
The first step is applying your primer and any colour correctors, followed by your base product like foundation, BB cream or CC cream. This choice depends on what coverage you want and how long your face makeup will last. Beauty lovers then add a concealer to cover blemishes and imperfections.
To sculpt the face, you can then use a bronzer and contour product. The next step is adding a flush of colour and glow with blusher and highlighter. Then to lock everything in place, finish with a powder or setting spray. Of course, we're not suggesting your need to wear each product all the time, but it's all about finding your own routine and which formulas work best for your skin.
How do you get flawless face makeup?
Before starting, make sure your skin is fully cleansed and moisturised as this creates the perfect balanced and hydrated canvas. Then the first makeup step should be a primer, which can help smooth your complexion and blur any enlarged pores and blemishes.
Then it's time to apply foundation using a stippling brush or beauty sponge. This helps you achieve an all-over even finish. The next step is concealing any redness or blemishes with your favourite concealer and correctors. To set everything in place use a translucent setting powder, followed by a setting spray. These must-have products help you achieve that flawless finish that stays put throughout the day.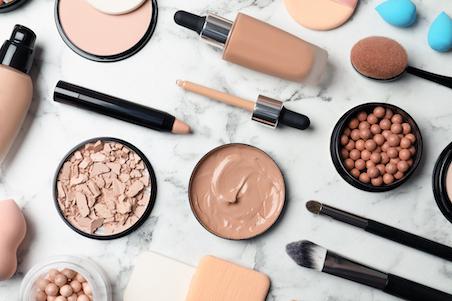 What is the best face makeup?
It all depends what face makeup look you want to create. Here at Cosmetify, we have a wide variety of brands and products to suit every style, skin tone, makeup concern and ingredient preference. Leading luxury face makeup brands include Sisley, La Mer, Tom Ford and Charlotte Tilbury. We also have a wide range of high-quality, affordable brands, such as Revolution, NYX Professional Makeup and Maybelline.
To find the perfect products for your makeup routine, use our drop-down search filters. This is perfect for searching for cruelty-free, ethical beauty products, as well as budget friendly options.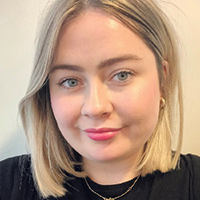 Rebecca is a content writer with over three years' experience and a keen interest in cosmetics. Cosmetify allows her to combine her blogging skills with her passion for beauty.