Complete Guide to Cheek Makeup
By Rebecca Jenkinson, Beauty Writer
With our cheeks guide, you can find out everything you need to know before buying or using the product including what makeup do you use on your cheeks and how do you apply cheek makeup. If you're ready to buy or want to see our selection, visit our cheek makeup page.
Cheek Makeup FAQs
What makeup do you use on your cheeks?
You can apply blusher, highlighter and bronzer to your beautiful cheeks. Each offer something different but when combined together they all help you achieve a flawless face of makeup. Blusher is the perfect product to help add flush of colour to the cheeks. Highlighter brings a glow to your complexion and bronzers help sculpt and define your cheekbones.
Combing the three different types of products means you can create a multitude of makeup looks, whether it a fresh-faced, glowy look or full coverage, evening glam. No matter your style or the occasion, there's a range of products for you to choose from at Cosmetify.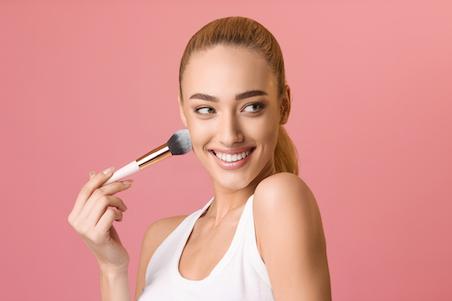 How do you apply cheek makeup?
The first important step is finding the perfect shade, whether it's a highlighter, blusher or bronzer. And then it's crucial to find the best format and consistency. Cream products are great for a natural finish, whereas powders are best for a long-lasting coverage. To apply cream and liquid formulas use clean fingertips, a beauty sponge or a stippling brush and with powder products use a big a fluffy makeup brush.
To apply blusher, smile and sweep the formula onto the apple of your cheeks. To add highlighter into the mix, blend across the high points of the face, such as above the cheekbones, under the eyebrow arch and the cupids bow. Then finish by buffing bronzer across the areas the sun would naturally hit, like the forehead, hollows of the cheeks and across the nose.
How do you make your cheeks look fuller?
Getting full, round cheeks is easy to achieve with a little makeup know-how. Start by contouring under your cheekbones with a darker colour and then add a flush of pale blush to the apples of your cheeks. This helps draw the light forward, which creates a natural fullness and definition. Better still, it brings a radiant glow back to your complexion after you've applied your base makeup.
When choosing a formula, stick to cream or liquid blushers as they are easier to blend and don't look cakey. And depending on your skin tone, choose either pink, peachy or orange hues, which all add a youthful flush of colour to the skin.
How can I make my blush last longer?
It's all about the skin prep. Ensure your skin is fully moisturised and prepped with your favourite makeup primer. Then layer your foundation and concealer as a base for your cheek makeup. Then using a blusher brush, dust your favourite shade onto the cheeks. If you struggle with oily skin, powder blushers will last longer throughout the day. Or, you can first apply a cream blush and set in place with powder blush on top.
Once you've buffed and blended your favourite products, apply a dusting of translucent setting powder to help everything stay put. Then once you've finished your entire makeup application lock your look in place with your favourite setting spray.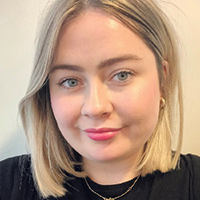 Rebecca is a content writer with over three years' experience and a keen interest in cosmetics. Cosmetify allows her to combine her blogging skills with her passion for beauty.