Complete Guide to Hair Extensions
By Luke Chapman, Content Writer
With our hair extensions guide, you can find out everything you need to know before buying or using the product including how long do hair extensions last and can I dye my hair extensions. If you're ready to buy or want to see our selection, visit our hair extensions page.
Hair Extensions FAQs
How long do hair extensions last?
Human hair extensions last for somewhere between 3-6 months, whereas synthetic ones don't last quite as long, typically boasting a lifespan of only 1-2 months. This is a rough estimation and the actual length of time depends on how well you care for your extensions; failure to look after them significantly reduces their longevity.
Make sure you wash and brush your extensions regularly to keep them in pristine shape. If you fail to maintain them, they lose their quality and durability, so you'll end up forking out for another pair quicker than you intended. We suggest investing in a premium hair oil to keep your extensions looking shiny and feeling cashmere soft. If you put the time and effort into maintaining them, you can enjoy gorgeous hair for longer.
Can I dye my hair extensions?
It mostly depends on whether they're synthetic hair extensions or human hair extensions. Dyeing synthetic ones is best avoided, however, you can do anything with human hair extensions that you'd do with your real hair, and that includes dyeing it.
It's worth doing a strand test on your hair extensions to test how they react to the different colours and shades. Dyeing your hair a darker colour is fairly simple and straightforward, it just takes a few strand tests to find the perfect shade before you fully commit.
If you're planning on dyeing your hair a lighter colour, it's a slightly longer and more complex process. Firstly, you need to strip the hair of its natural colour, then you need to bleach the hair to the desired colour. This may take a few attempts before you settle on the right colour, which again is best tested by a strand test.
How to put in hair extensions?
If you've just purchased hair extensions and you've never put them in before, we appreciate the task can seem a little daunting. You're not the first to be intimidated by the prospect and you won't be the last. But don't despair, it's much simpler than you realise.
The first step is to choose the right amount of hair. If you have thin hair, then you should opt for more grams, whilst thicker hair requires less grams. Once you have the right amount, create a base for your hair using a texture spray for maximum hold. Next step is to create zones that hide the clips from being seen; a good tip is to imagine a circle around your head, and place the clips where your eyebrows would be.
Play around with the positioning of the clips to fill any gaps and help the extensions blend in with your hair. We suggest using smaller wefts on the side of your hair and larger wefts in the middle. Once your clips are in place, your job is immediately easier and smoother. Now, just position and tease the hair into place for a natural looking finish.
What types of hair extensions can I get?
Hair extensions come in two types: human and synthetic. Synthetic extensions are cheaper, though they don't blend into your natural hair as well and only last for 1-2 months as opposed to six months for human hair extensions. Synthetic extensions are ideal for someone who's tentative about making the transition to extensions and wants something of a trial period.
Human extensions last for up to six months and require a fair bit of love and care. Similarly to your natural hair, they require hair care products to keep them in pristine condition. Once the hair extensions are applied, you can style them however you wish: whether you want to dye them, curl them or straighten them, they are easily adaptable.
How much do hair extensions cost?
Hair extensions typically cost between £115-220, depending on the brand and the style. It may seem like a lot of money but they provide excellent value; a quality set of hair extensions lasts for up to six months, which means you only need to invest in two pairs a year. Getting gorgeous looking hair for around £300 a year represents great value for your money.
You may need to invest in some care and styling products to keep your extensions looking and feeling their best. These products are reasonably priced and last for a few months, so they don't add too much to the total cost. If you're not sure whether you want to fully commit to wearing hair extensions, we recommend buying a more affordable pair of synthetic extensions that only last for 1-2 months. If you like the look you can purchase some of higher quality.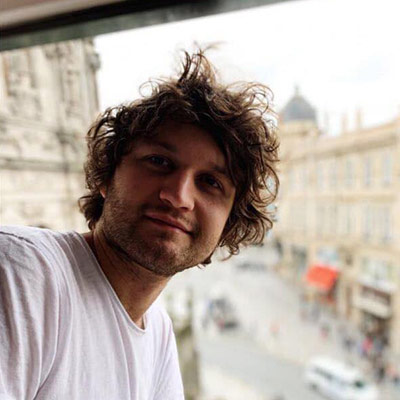 After six years of experience in content writing, Luke followed his passion for male grooming, particularly fragrances, hair styling and natural skin care.