Ultimate Guide to Toiletry Bags
By Luke Chapman, Content Writer
With our toiletry bags guide, you can find out everything you need to know before buying or using the product including how big is a toiletry bag and what can I put in a toiletry bag. If you're ready to buy or want to see our selection, visit our toiletry bags page.
Toiletry Bags FAQs
How big is a toiletry bag?
Toiletry bags vary in size, ranging from compact and small to large and expansive. What you need to put in a toiletry bag depends on your lifestyle; you can get larger toiletry bags if you're going on a weekend away or a city break and need a convenient place to retailer all of your beauty or grooming must-haves. Some deluxe toiletry bags have small compartments for bottles and compact items. Should you just head to the gym or a netball game, smaller toiletry bags are perfect to slide into a bigger sports bag.
The quality of a toiletry bag is of equal importance to the size; we would recommend you invest in a top-quality toiletry bag that is of a decent size, otherwise you could find yourself splashing out for another one if your bag breaks in a few weeks. Most toiletry bags fit seamlessly into a sports bag or suitcase, and are perfect for a trip away.
What can I put in a toiletry bag?
Anything you like...within reason. What you put in your toiletry bag is entirely up to you, though there are some items that fit better than others. Typically, a male toiletry bag would consist of a few compact grooming products: deodorants, toothbrush, shower gel, hair product and a small cologne are a staple for many men. Female toiletry bags usually contain skin care products, hair products, deodorants and occasionally some compact makeup.
Toiletry bags are ideal for when you're on the go and don't have time for a thorough beauty or grooming session. They easily fit into a sports bag should you wish to freshen up after an intense gym workout or yoga class.
How expensive is a toiletry bag?
Toiletry bags range anywhere from £6-30. Ralph Lauren and Montblanc are the anomaly in this price range, offering designer toiletry bags at £125, which is about ten times more than the average price, but of pristine quality. If you can't afford to fork out that much on a toiletry bag yet still want the premium quality, don't worry, there are many deluxe toiletry bags at affordable prices.
Body Collection, Heathcote & Ivory and Mini Moderns offer high-quality, reliable and vibrant toiletry bags under £10 that provide everything you need. If you want a higher end, designer toiletry bag that doesn't break the bank, Ted Baker and Emma Lomax supply them at the £20-30 range, and Gentleman's Hardware offer a grooming bag for around £30.
Can I take a toiletry bag on a plane?
Planes and toiletries is a combination that has often caused stress, confusion and inconvenience. At some point we've all had to repack or refill our toiletry bags with items that fit the size requirements. So here's a guide to make the process a bit smoother.
To put it simply, you can take your toiletry bag on a plane in both your hand luggage and suitcase, but your life will be much easier if you put it in your suitcase. However, if you want to touch up on the plane or whilst you're waiting to board, you can take your toiletry bag in hand luggage as long as you don't have any large items.
All liquid toiletries, and that includes toothpaste, has to be 100ml or less otherwise it will be confiscated. You can purchase plane-friendly bottles to retailer your liquids at reasonable prices.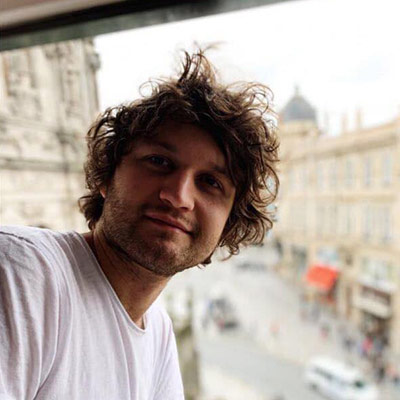 After six years of experience in content writing, Luke followed his passion for male grooming, particularly fragrances, hair styling and natural skin care.