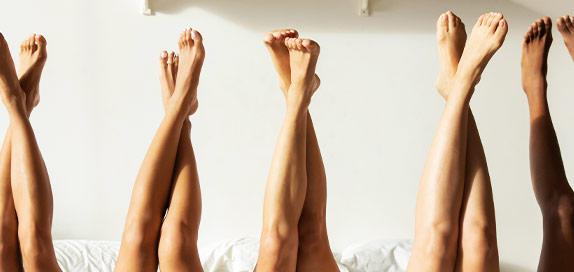 Ultimate Guide to Fake Tan
By Carly Cochrane, Beauty Editor
With our fake tan guide, you can find out everything you need to know before buying or using the product including what is the best self-tan and how does fake tan work. If you're ready to buy or want to see our selection, visit our fake tan page.
Fake Tan FAQs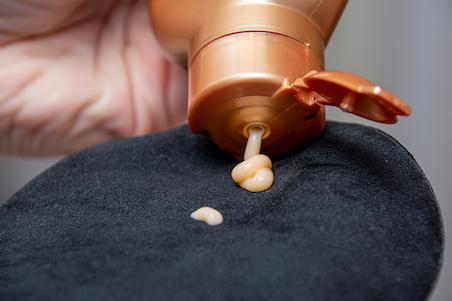 What is the best self-tan?
The fake tan market has significantly improved with formulas offering both natural and professional results. The best and most popular self-tans are often those that have a foam or mousse formula as they are easy to apply, quick drying and keep skin hydrated. All skin types, from dry to oily, can benefit from a mousse fake tanner.
Other great formulas include lotions and oils, whilst water-based fake tans are one of the newer products to hit the shelves.
If you're new to tanning, you might want to start with some of the best self-tans to ensure flawless results. Skinny Tan, St Tropez and Bondi Sands are giants in the sector and offer a variety of cult-favourite formulas. You can also discover more of the best self-tans from Instagram-popular brands such as Isle of Paradise and Bali Body.
How does fake tan work?
Every fake tan formula works by utilising an ingredient called dihydroxyacetone, which is also labelled as DHA. Derived either chemically or from natural sources such as beets and sugar cane, it is a carbohydrate that changes the colour of your skin without sun exposure. How, we hear you ask? Well, it reacts with the oxygen in the air and the amino acids that are on the top layer of skin, which in turn allows skin to gradually appear darker. The process starts within two to four hours after application and can continue for up to 72 hours.
Dihydroxyacetone is also the substance often responsible for the infamous fake tan 'biscuit' smell, as it boasts a distinctive yeast scent.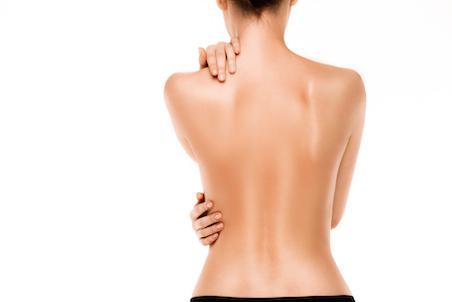 Is fake tan bad for skin?
Fake tan is a much safer alternative to baking your skin in the sun and doesn't cause any harmful side effects. In the past, there were some concerns that the DHA ingredient used in fake tans could be harmful but it was soon confirmed that self-tan formulas generally contain a 3-5% DHA level, which is considered non-toxic. Dermatologists and experts agree that when used correctly (i.e. topically), there is no indication that self-tanning formulas are bad for your skin. They can even be used by pregnant women!
It is important to remember that fake tan does not offer sun protection and should not be used instead of sun cream. Although many formulas are moisturising and claim to include SPF, you should still apply a broad-spectrum sun cream.
Should I fake tan my face?
You can apply fake tan to your face if you want to achieve a natural, undetectable glow. You can do this by adding a pump or two of your self-tan into your everyday moisturiser, or by sweeping the remnants of the tanning mitt over your face. However, this method may lead to irritation if you have sensitive skin or breakouts if your complexion is typically oily, so be sure to look out for tans that say they are oil and alcohol-free.
Alternatively, there are a wide variety of face tanning products that you can choose from, all of which have been specially formulated for skin. Take your pick from tanning drops, serums, creams and waters and reap both the skin care and tanning benefits they have to offer. Some of the best fake tans for your face come from the likes of James Read Tan, Tan-Luxe and Isle of Paradise.
What is the best way to prepare for fake tan application?
A flawless fake tan relies on the preparation taken beforehand. The best way to prepare your skin for fake tan application is to firstly remove hair and exfoliate with a body scrub. This will create a silky-smooth canvas for your new colour and also buff away any old, stubborn tan.
Next, you should ensure that skin in completely clean. That means no perfume or deodorants as they can react with the formula and turn your tan green.
To guarantee an even, patch-free tan, apply a light moisturiser or tan primer to dry areas of your body, such as the ankles, knees, elbows, wrists and in between fingers and toes. This will act as a barrier and stop the tan from clinging or turning orange.
Last, but certainly not least, always apply your tan with a tanning mitt, as not only does it protect the palms of your hands but it also gives an even, seamless coverage.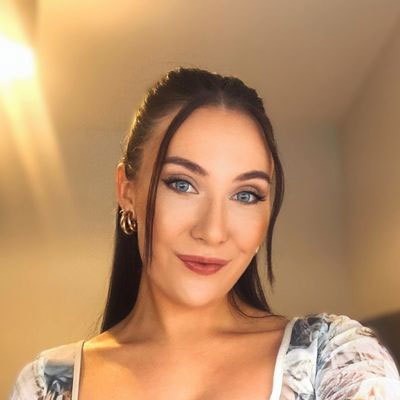 Carly is a beauty editor at Cosmetify and has been a part of our family for three years. She has over five years of experience in health, beauty and wellness writing.