Most Common Sunscreen Myths Unravelled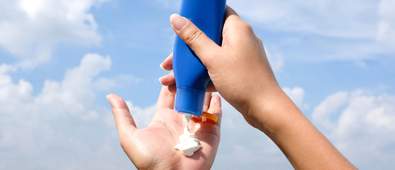 When it comes to sunscreen there are a lot of misconceptions flying about. If you need help separating the facts from fiction before you buy your next bottle, then check out this list of the most popular myths surrounding sun protection – we'll unravel the real truth.
Don't forget to check out our guide to body sunscreen for the ultimate low down, too!

MYTH: If you have dark or olive skin, you don't need to wear sun protection.
FACT: Skimping on the sun cream is something that those with dark or olive complexions think they can get away with. While a strong skin pigment and natural 'built-in' SPF may mean that you are less likely to suffer with sunburn, it doesn't mean that you are completely immune to sun damage.
Even though those with higher melanin levels have a better chance at blocking UVB rays (the ones that burn you), unfortunately, there is still room for damaging UVA rays to take a toll on your skin – it's these rays that you need to protect yourself from. They're the main cause of skin ageing, wrinkles and skin cancer so, no matter what tone you are, an SPF is essential.


MYTH: You can't tan if you wear sun block.
FACT: We can all admit that we've tried to dodge applying sunscreen in fear that we won't achieve a golden glow but, contrary to popular belief, sunscreen doesn't actually stop you from getting a tan.
In fact, you might be surprised to learn that the real reason we turn darker in the sun is because our body is attempting to protect our skin and block penetrative rays from harming us.
With that being said, it's about time we stop running from the sun cream bottle and start effectively and efficiently protecting ourselves from UVA and UVB rays – there's no excuse.


MYTH: My makeup has SPF in it so I don't need to wear any other sun cream.
FACT: It's time to bust the myth that you can use makeup as a sun block. We understand that when products such as foundation, tinted moisturiser, BB and CC cream are infused with SPF, it can be hard to not solely rely on them for protection. But, according to clinical dermatologists, in order to rack up enough protection against UV rays we'd have to excessively layer on the makeup – and a cake-face in sweltering heat doesn't sound the most appealing.
Instead, it is suggested that you apply a facial sunscreen under your makeup every morning. That way you are giving your skin the best possible protection and preventing lines, wrinkles and early ageing. It's a win-win.


MYTH: One application of sun cream will last all day.
FACT: If you follow this rule it's more than likely that by sundown you'll be suffering with sunburn.
SPF works to protect your skin in doses. For example, if you choose a sun cream that sports SPF15, that means you can stay out in the sun for up to 15 times longer than normal without burning. An SPF30 will protect you 30 times longer, and so on. With that in mind, the chances are that one application of sun block simply won't protect you all day.
As a guide, experts suggest that you should reapply sunscreen every two to four hours, to ensure maximum protection. Activities like swimming will affect the wear of sun protection too, so in that case, it's best to reapply every hour.


MYTH: You only need to apply sun block once you've made it to the beach.
FACT: It makes sense to apply sunscreen once you've made it to your destination; you can strip down into your swimwear and start slathering on the lotion before retiring to the sunbed. But actually, this method will leave you with a lobster-kissed look rather than a golden tan.
The truth is, in the time you've left the house, walked to your destination and applied cream, you've already set yourself up for a serious sunburn.
Ideally, you should apply your sun protection before you step foot outside. This is because it needs at least 20 minutes to sink into your skin before it starts working effectively. Following this rule will mean that you're protected from the minute the sun hits your skin, and you can get to work on that killer tan quicker.


MYTH: You don't need to wear sun cream if it's not sunny.
FACT: If it's windy, raining or cloudy, you don't need to wear sunscreen, right? Wrong. A non-sunny day isn't a hall pass, unfortunately.
UV rays have the ability to penetrate through haze and fog. In fact, UVA rays can even work their way through glass, so it's a good idea to give yourself a layer of sun shield every day, no matter the weather.
The same goes for sitting in the shade, too. If you can see sunlight then chances are you're still exposed to ultraviolet rays and their harmful effects, so wise up and wear an SPF just in case.


MYTH: Sun cream doesn't have an expiry date.
FACT: If you have spent the majority of your years believing that sunscreen can't go bad, then it's safe to say you have been misled.
Before you start throwing half used bottles of sun cream in your suitcase, be sure to check the expiry date. A gone-off sun block can lose its protection as chemicals degrade, causing skin irritation and sunburn. If you can't see an expiry date, then a separated formula and odd smell should give it away.


MYTH: Doubling up on the factors will give you a higher protection.
FACT: Unfortunately, adding a factor 50, 30 and 20 together doesn't make you completely immortal from the sun.
Layering different SPFs on top of each other won't give you a higher protection as the higher SPF will simply cancel out all the others. Similarly, layering SPF15 on twice doesn't give you the equivalent of SPF 30 - instead it will just maintain the expected protection.
The experts recommend a broad-spectrum sun block of SPF 30 if you're after adequate protection.


MYTH: Sunscreen blocks vitamin D
FACT: Some experts might argue that this statement is true, but unless every inch of your skin is covered in cream, it's unlikely that you're missing out on vitamin D. While a sun shield might block UVB rays, which essentially kickstarts your skin's production of vitamin D, it doesn't completely ruin your chances of getting your daily dose. In fact, just your bare fingertips can help you absorb all of that goodness. To keep your vitamin D levels up and healthy, all you need is 10-15 minutes out in direct sun exposure – most of the time we do this incidentally.


MYTH: Most damage is caused by sun burn during childhood
FACT: No matter what age, whether you're seven or seventy, protecting yourself from the sun is a must. Of course, skin is much more sensitive when you are young and over exposure can lead to long-term skin problems later in life, but that doesn't mean that as you get older you can slack with sun cream. Harm from the sun is cumulative, which means that even as you get older, you are still at risk of skin diseases, dark spots, broken veins and wrinkles. In fact, according to the Skin Cancer Foundation, only 23% of exposure occurs before you turn 18, which makes applying SPF all the more important.


Our top 5 sun care products: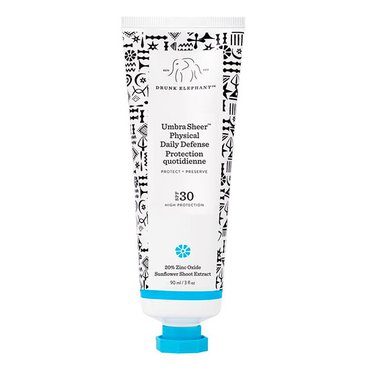 This sun protection is a great option for those with darker complexions as the sheer formula never leaves behind a sticky residue or white cast. Instead, it's bursting with antioxidants such as grape juice and sunflower shoot extracts that keep your skin looking youthful.
Go To Store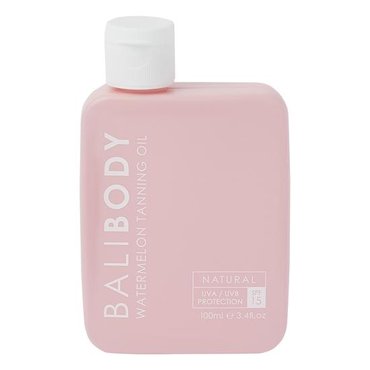 If you're serious about tanning, then check out this oil from Bali Body. The formula utilises watermelon seed oil so that you can safely and effectively deepen your natural tan, whilst a bunch of antioxidants and minerals nourish skin.
Go To Store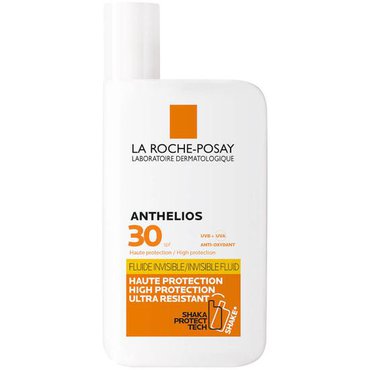 Introducing, the Anthelios Ultra-Light Invisible Fluid, AKA, the best and most recommended sun protection for under makeup. Boasting a lightweight, non-greasy formula that quickly absorbs and never leaves behind a white cast, it's the perfect primer for base makeup.
Go To Store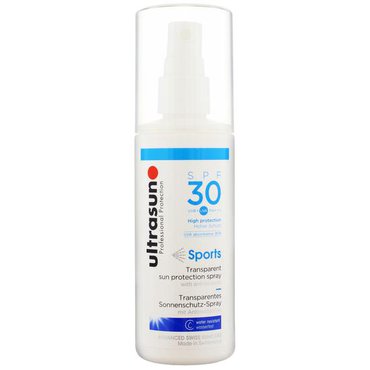 Whether you love water sports, hikes or a game of volleyball on the beach, this sun protection from Ultrasun ensures that you can play for longer. Quick and easy to apply, plus with long-lasting UVA and UVB protection, it's all you need to stay safe in the sun.
Go To Store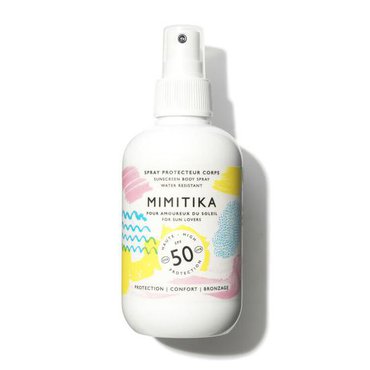 Made without allergens and parabens, this sun solution works well on even the most sensitive skin. The high SPF50 ensures that you're protected from both UVA and UVB rays, whilst natural active ingredients help accelerate your tan so you can achieve safe sun-kissed results. All in all, a great pick for the whole family!
Go To Store
With the most popular sunscreen myths now busted (and accompanied with sun care recommendations), you are now completely up to scratch with the ins and outs of sun protection. It's time to leave sizzled, sore and sunburnt skin in the past and instead stock up on a shed-load of SPF.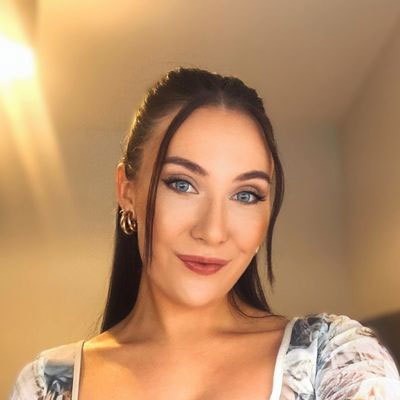 Carly is a beauty editor at Cosmetify and has been a part of our family for three years. She has over five years of experience in health, beauty and wellness writing.