How to Target Signs of 'Maskne' with La Roche-Posay
This post has been created in partnership with La Roche-Posay. Some of these products are independently selected by our editors, whilst others are paid for content. If you buy something, we may earn an affiliate commission.
For nearly a year now we've adjusted to wearing our face masks whenever we make our weekly shopping trip, but sometimes this leads to 'maskne'. Sadly, this has resulted in a painful array of blemishes and rashes around the chin, mouth and nose area.
So, while masks are an essential part of our daily lives, we know it's about time we give our skin the extra TLC it deserves. That's where La Roche-Posay come in.
They've kindly partnered with the beauty team here at Cosmetify to give us the lowdown on everything maskne related with the best maskne solutions. They've even gone as far to share expert dermatologist advice from Doctor Justine Hextall, who has plenty of experience dealing with skin conditions.
From cleansers to serums, La Roche-Posay have the perfect solution to smooth and soothe the skin for clean, fresh and healthy-looking results. That means come June 21st you can be back out in the world without worrying about any blemishes and imperfections.
Oh, and did we mention, when you spend £50 at La Roche-Posay you can receive a free 400ml Effaclar Purifying Cleansing Gel worth £18.50* – the perfect way to start your maskne-busting routine!
What is maskne and what causes it?
So, what exactly is maskne? Dr. Justine Hextall tells us that it's a "generic umbrella term that relates to blemishes that are exacerbated by mask wearing".
This doesn't mean the occasional hormonal blemish, but also dryness, persistent imperfections and also a compromised skin barrier around the lower part of your face. Maskne occurs when moisture, sweat and heat are trapped on our face when we wear surgical face masks for an extended period of time.
As Dr. Justine Hextall says, the "heat will exacerbate rosacea…and moisture will reduce the efficacy of the skin barrier leaving it prone to…sensitivity."
How to prevent maskne?
However, masks are a very important part of our lives now. It is essential we wear them to help protect us and reduce the spread of the virus. Therefore, it's crucial we learn how to balance the skin, while still keeping everyone safe.
Firstly, we advise cleaning your collection of masks after every use or disposing your single-use masks straight away. When you do wash them, Dr. Justine Hextall recommends using a gentle detergent which doesn't contain any strong fragrances. This will help minimise the risk of skin irritations.
Also, when searching for the perfect, chic and safe mask, look out for materials that will minimise friction, like silk. Sure, it's a little boujee, but this material will be kind to your blemish-prone skin.
The main way to help maskne is by sticking to a regular skin care routine. Dr. Justine Hextall agrees, saying:
"It is important to protect the skin barrier so ensure you wear a light moisturiser with hydrating ingredients such as glycerine and ceramides to prevent any irritation from the mask. Cleanse skin thoroughly morning and night and use a formula for blemishes in the evening to help reduce the appearance of blemishes such as La Roche-Posay Effaclar Duo (+)."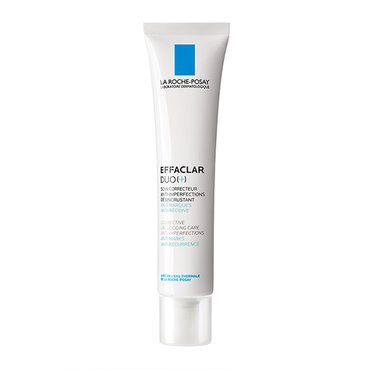 La Roche-Posay Effaclar Duo (+)
Effaclar Duo is enriched with active ingredients LHA, salicylic acid and niacinamide, and helps to unlock pores, soothe and hydrate skin and support the skin barrier function.
The Cosmetify gang love this moisturiser as it clarifies the complexion, while also mattifying the skin using a formula enriched with zinc PCA – perfect for your pre-makeup routine.
It's also important you consistently cleanse day and night, especially when you've been wearing your mask all day. Lookout for non-comedogenic formulas as these won't block your pores. And of course, adding a blemish-busting serum and moisturiser into your routine can also do wonders to your skin.
The best La Roche-Posay products for signs of maskne
It's not always as simple as cleaning your masks or buying a silk-lined option, especially if you're a key worker who needs to wear them for multiple hours at a time. Sometimes you need to take care of the maskne before you can even think about preventing it coming back. That's why it's crucial you implement gentle and hydrating products into your everyday routine to keep the redness and dry skin at bay.
Dr. Justine Hextall to the rescue again as she recommends the whole Effaclar range from La Roche-Posay, as well as their Toleriane Ultra range. We've already mentioned a few, but we thought we'd round up some other La Roche-Posay classics you need to swiftly add into your routine.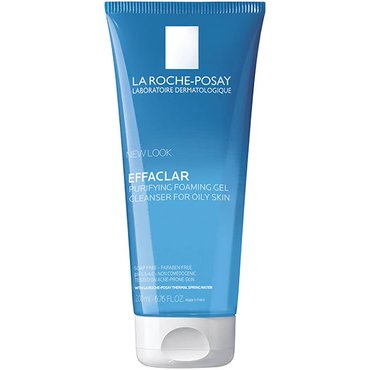 La Roche-Posay Effaclar Purifying Cleansing Gel
A great cleansing product to target the signs of maskne is the Effaclar Purifying Cleansing Gel. It's the perfect way to achieve a deep clean feeling without stripping the skin. Use it daily to wash away impurities, including sebum, dirt and grime build-up.
The formula enriched with the La Roche-Posay Thermal Spring water and zinc PCA, helps minimise the appearance of shine, blemishes and blackheads. The nourishing formulation is yet another great solution for extra sensitive, oily and combination skin types as it's undergone rigorous dermatological testing. Also suitable for allergy-prone skin.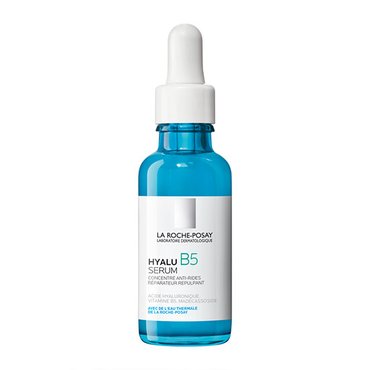 La Roche-Posay Hyalu B5 Hyaluronic Acid Serum
Not only does this product soothe blemishes, but it's a great way to rehydrate the skin and plump up fine lines and wrinkles. It also contains an impressive blend of hyaluronic acid and vitamin B5 which help repair skin's barrier function. The serum is ideal for dry, dull complexions that need a little helping hand.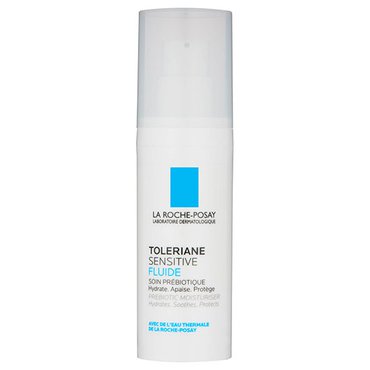 La Roche-Posay Toleriane Sensitive Fluid Moisturiser
Struggle with super sensitive skin all the time? Try this ultra-hydrating moisturiser. Its hydrating formula helps soothe feelings of irritation on the face such as itching. Plus, it has a lightweight consistency which melts quickly across the skin.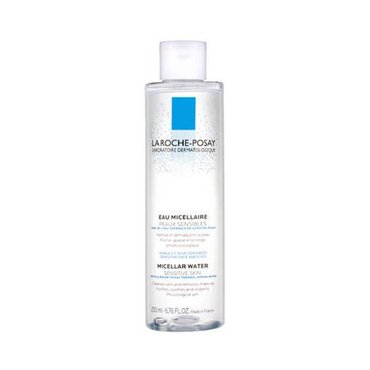 La Roche-Posay Micellar Water
Of course, some people say if you're wearing a mask then you shouldn't wear makeup, but at Cosmetify we love a glam look even to go to our local shop. But that does mean we have to be strict about taking it off at the end of day.
This purifying micellar water is the perfect way to remove your full face, while also dealing with excess sebum. It expertly cleanses the skin and is suitable for even the most sensitive complexions, thanks to its hypoallergenic formula.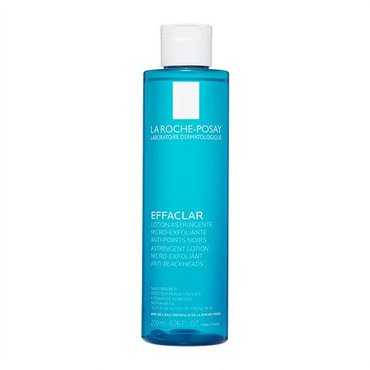 La Roche-Posay Effaclar Clarifying Lotion
Follow up with the Effaclar Clarifying Lotion to remove any remaining grime or dirt. This gentle formula is great around the chin and nose area, as well as the typical oily T-zone. It also has a minimal ingredient list.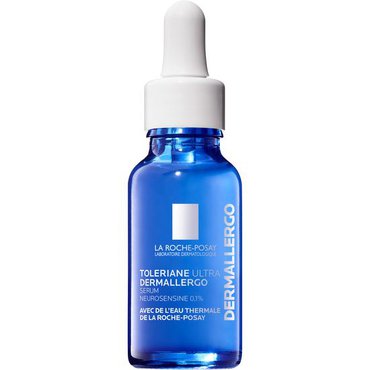 La Roche-Posay Toleriane Ultra Dermallergo Soothing Serum
We love this super soothing,lightweight serum from the Toleriane Ultra range to help deal with our maskne woes. The hydrating formula, enriched with key ingredient neurosensine, intensely hydrates and reduces redness associated with dry skin.
Better yet, it hydrates the skin for a whopping 48 hours and has a hypoallergenic formula, which is great for people who struggle with tightness or dryness.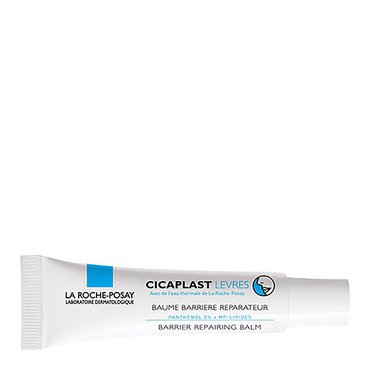 La Roche-Posay Cicaplast Baume Lips
When you're tackling maskne, don't forget you need to nourish your precious lips too. We love this lip balm as it provides a protective film to prevent chapping and damage from your mask. It contains a soothing blend of shea butter, beeswax and thermal spring water which ensures soft and luscious results.
So, there you have it, the best La Roche Posay products to help target signs of maskne and improve the appearance of blemishes. Remember to pick up all your favourite bits from La Roche-Posay and receive a free 400ml Effaclar Purifying Cleansing Gel worth £18.50 when you spend £50.
For more blemish skin care tips and tricks, you can also head on over to our Beauty Hub.
Free 400ml Effaclar Purifying Cleansing Gel when you spend £50 online*
*La Roche-Posay EffaclarPurifying Cleansing Gel 400ml when you spent £50 online. Only available online until 23.59 on 16/04/2021. One redemption per customer per transaction. Subject to availability, whilst stocks last. Offer available at laroche-posay.co.uk. Incomplete, illegal, misdirected or late redemptions will not be valid. Promoter is not responsible for redemptions lost, damaged or delayed due to technical or connectivity or other problems. Promoter: La Roche-Posay, a trading division of L'Oréal (U.K.) Limited, 255 Hammersmith Road, London W6 8AZ.
Related Categories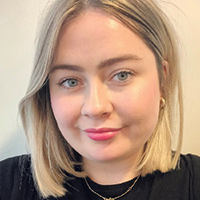 Rebecca is a content writer with over three years' experience and a keen interest in cosmetics. Cosmetify allows her to combine her blogging skills with her passion for beauty.