The Best La Roche-Posay Products for Acne and Problem Skin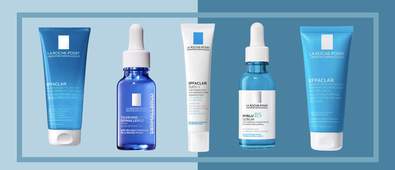 There's no doubt about it: La Roche-Posay are a leading skincare brand, loved by dermatologists across the globe for their highly effective skin solutions. They're also the go-to destination for those that struggle with acne-prone and problem skin, as the best-selling Effaclar range serves up a bunch of products that successfully tackle spots, pimples, redness and irritation.
From cleansers to serums, La Roche-Posay have the perfect solution to smooth and soothe the skin for clean, fresh and healthy-looking results. If you're on the hunt for the ultimate blemish, blackhead and breakout-busting formulas then look no further as we round up the best La Roche-Posay products for acne and problem skin.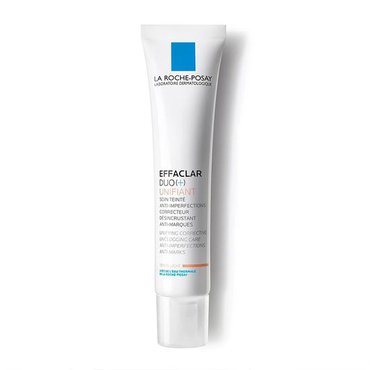 La Roche-Posay Effaclar Duo+ Unifiant
£16.50

£20.00

(18% off)
Probably the most highly recommended product from La Roche-Posay; the Effaclar Duo is enriched with active ingredients LHA, salicylic acid and niacinamide to help unclog pores, soothe and hydrate skin and support the skin barrier function. The Cosmetify gang love this moisturiser as it clarifies the complexion, while also mattifying the skin using a formula enriched with zinc PCA – perfect for your pre-makeup routine.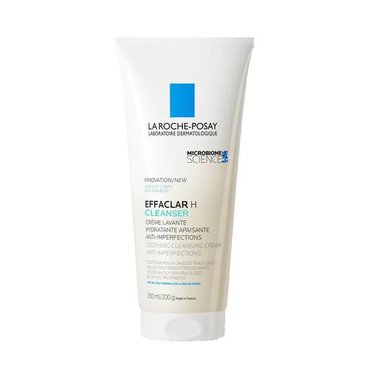 La Roche-Posay Effaclar H Cleansing Cream For Sensitive Blemish-Prone Skin
£13.50

£16.00

(16% off)
A great cleansing product to target the signs of acne is the Effaclar H Cleansing Cream. It's the perfect way to achieve a deep clean feeling without stripping the skin. Use it daily to wash away impurities, including sebum, dirt and grime build-up.
The formula is enriched with the La Roche-Posay Thermal Spring water and zinc PCA to help minimise the appearance of shine, blemishes and blackheads. The nourishing formulation is yet another great solution for extra sensitive, oily and combination skin types as it has undergone rigorous dermatological testing.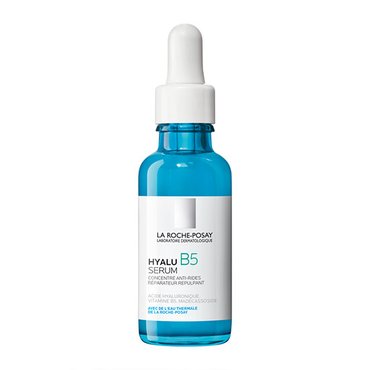 La Roche-Posay Hyalu B5 Hyaluronic Acid Serum
£28.00

£45.00

(38% off)
Not only does this product soothe blemishes, but it's a great way to rehydrate the skin and plump up fine lines and wrinkles. It also contains an impressive blend of hyaluronic acid and vitamin B5 which help repair the skin's barrier function. The serum is ideal for dry, dull complexions that need a little helping hand.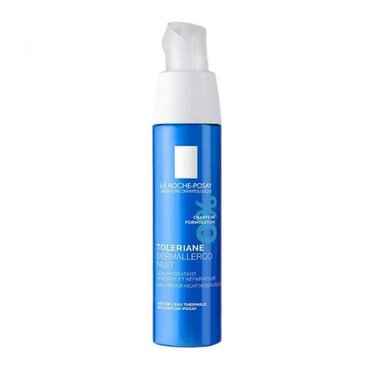 La Roche-Posay Toleriane Dermallergo Night Cream For Sensitive Skin
£19.75

£23.00

(15% off)
Struggle with super sensitive skin all the time? Try this ultra-hydrating night moisturiser. Its nourishing formula helps soothe feelings of irritation on the face such as itching. Plus, it has a lightweight consistency which melts quickly across the skin.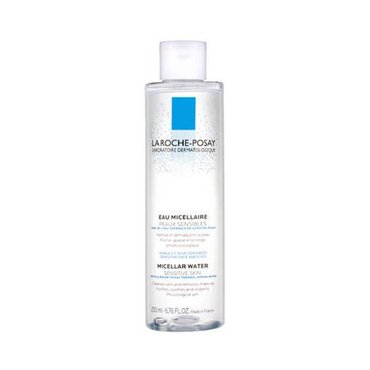 La Roche-Posay Micellar Water
£12.35

£13.00

(5% off)
This purifying micellar water is the perfect way to remove a full face of makeup, as well as excess oils and shine. It expertly cleanses the skin and is suitable for even the most sensitive complexions, thanks to its hypoallergenic formula.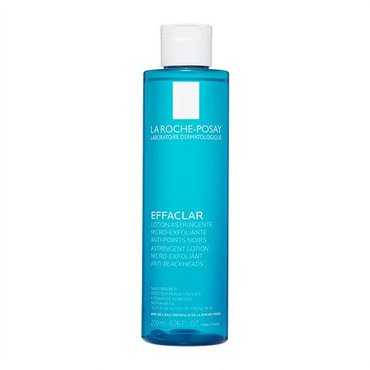 La Roche-Posay Effaclar Clarifying Lotion
£11.50

£15.00

(24% off)
Another must-have from the renowned Effaclar collection; this Clarifying Lotion removes any traces of stubborn makeup, dirt or grime in order to prevent pores from clogging. This gentle formula is great around the chin and nose area, as well as the typical oily T-zone. It also has a minimal ingredient list.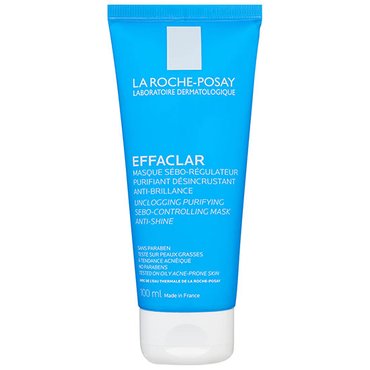 £14.00

£17.50

(20% off)
Indulge in some me-time with the Effaclar Purifying Clay Mask. Designed to remedy oily and blemish-prone skin, this mask gently purifies the skin, unclogs pores and absorbs excess serum for a clean, clear and comfortable complexion. Although skin is left with a matte finish, it never feels tight or dry. It's the ultimate solution for detoxifying the skin on the inside and out.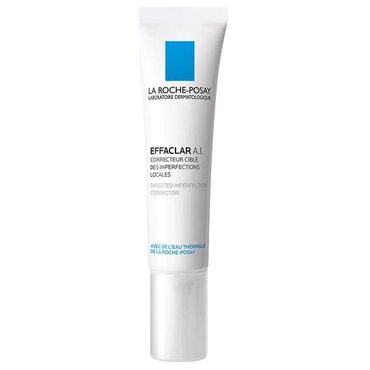 £11.50

£14.00

(18% off)
This spot treatment is perfect for targeting pesky blemishes, blackheads and breakouts. A combination of acids work overtime to absorb the excess oils that block pores, as well as reduce the appearance of visible spots. The corrector also boosts the skin's regeneration process so that damaged, broken skin can heal without leaving behind dark spots and scars. It's your fast-pass to a complexion that's clearer, happier and healthier.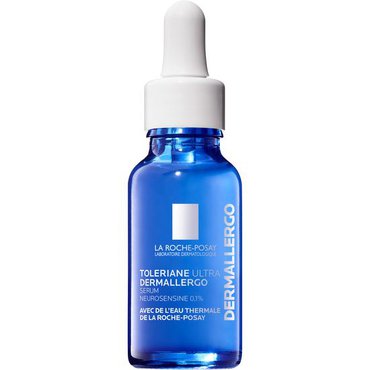 La Roche-Posay Toleriane Ultra Dermallergo Soothing Serum
£26.50

£32.00

(18% off)
We love this super soothing, lightweight serum from the Toleriane Ultra range to help deal with our stressed-out skin. The hydrating formula, enriched with key ingredient neurosensine, intensely moisturises skin and reduces redness and flare-ups. Better yet, it hydrates the skin for an impressive 48 hours and has a hypoallergenic formula, which is great for those that are prone to breakouts caused by products.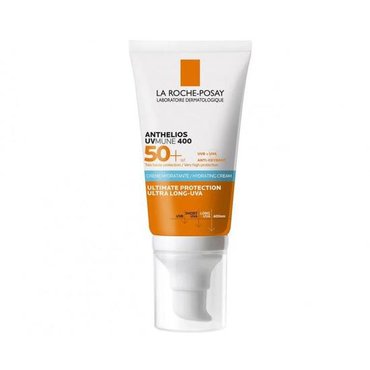 £16.25

£20.90

(23% off)
SPF is essential in any skincare routine, come rain or shine. Finding an SPF that doesn't clog pores, cause irritation or breakouts can be a challenge, though. The Anthelios SPF50 from La Roche-Posay has become a fan-favourite as it promises to never leave skin feeling greasy, sticky or uncomfortable. Instead, it gives maximum sun protection with a shine-free, matte finish.
So, there you have it, the best La Roche Posay products to help acne-prone and problem skin. For more blemish skin care tips and tricks, you can also head on over to our Beauty Hub.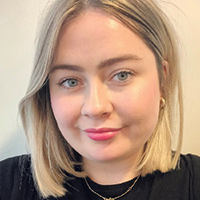 Rebecca is a content writer with over three years' experience and a keen interest in cosmetics. Cosmetify allows her to combine her blogging skills with her passion for beauty.