A Guide to Dr. Barbara Sturm
The Best of Dr. Barbara Sturm Skincare: A Complete Guide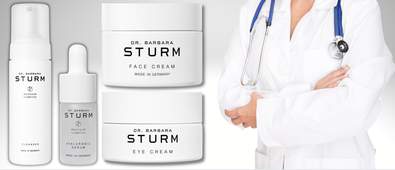 Dr. Barbara Sturm is the skincare hype you need to believe. As pioneer of the iconic vampire facial, and founder of the fountain of youth, this German aesthetics doctor knows exactly how to defy the inevitable ageing process.
Once a best-kept secret amongst A-listers, beauty editors and 'skintellectuals', Dr. Barbara Sturm's epic collection of clinical-grade, non-invasive skincare is now available for all to enjoy. It features a line-up of exclusive, high-quality formulas, including face cream, sun drops, cleanser and of course, the cult-favourite Hyaluronic Serum.
If you've been dying to try all that Dr. Barbara Sturm has to offer but have no idea where to start, allow us to help you out. Below is our full guide to Dr. Barbara Sturm skincare, featuring everything from the best-selling ranges to products.

Dr. Barbara Sturm Skincare
Now, this is a brand you can trust. Backed by science and endless research, Dr. Barbara Sturm is endorsed by A-list celebrities, beauty editors and influencers everywhere, and you can quickly realise why it's so acclaimed.
Each formula is intricately designed to bring out the best in your skin, whether it's with the hydrating qualities of a face mist or the soothing properties of a serum.
We've handpicked their bestselling products that are guaranteed to reveal a fresh, bright and renewed complexion with a healthy glow. Explore premium skincare that actually works in this top-drawer collection.

Dr. Barbara Sturm Anti-Ageing Range
No-one likes growing old, and whilst we can't stop the years from ticking by, we can stop them showing on your skin. Well, we can't, but Dr. Barbara Sturm can.
The accomplished brand has become the go-to in anti-ageing, delivering a premium collection backed by science. Dr. Barbara Sturm is the number one anti-ageing specialist for celebrities, and this supreme range produces youthful skin worthy of the big screen.
Reduce the appearance of wrinkles, fine lines and crow's feet with each potent formula brimming with replenishing ingredients. Highly effective and quick-acting, the stellar selection offers everything you need for bright, clear and healthy skin.

Dr. Barbara Sturm Brightening & Clarifying Range
Brightened skin with clarity is something we all crave, and now it's easier than ever to achieve. Dr. Barbara Sturm has created a deluxe range of potent products brimming with renewing ingredients to produce a flawless complexion.
Revitalise and rejuvenate your skin with this premium selection that promises to enhance your daily routine. Whether you want a mask, cream or skin treatment, you can find the product tailored to your skin and skin care regime.
Lightweight and fast-absorbing, each luxurious formula is easy to apply, highly effective and produces a visible difference to your skin.
It's easy to see just why doctor-developed skincare is all the rage, right now! Discover more pro-grade skincare as we debrief Everything You Need to Know About Dr. SebaghSkincare.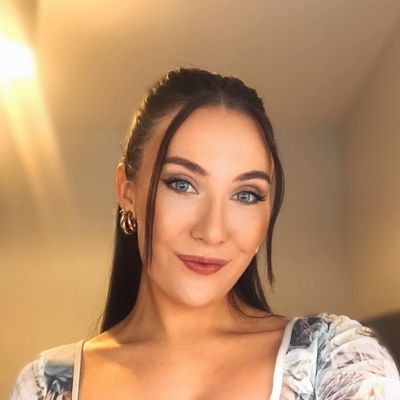 As the Senior Content Editor for Cosmetify, Carly is the go-to for all the latest (and greatest) beauty tips, tricks and trends. With over six years of experience in the industry, she knows all the ins-and-outs when it comes to health, beauty and wellbeing.