Men's Fragrance Guide
By Luke Chapman, Content Writer
With our men's fragrance guide, you can find out everything you need to know before buying or using the product including what ingredients will make my fragrance last longer and what are the most popular men's fragrances. If you're ready to buy or want to see our selection, visit our men's fragrance page.
Men's Fragrance FAQs
What ingredients will make my fragrance last longer?
Woody and musky notes typically last longer on the skin, so if your main focus is longevity, get a fragrance with infusions of amber, cedar, sandalwood and patchouli. Vanilla complements these tones perfectly and also lingers in the air for longer.
Fruity and summery notes typically fade away the quickest, though there isn't too much difference. If you're heading out on a summer afternoon, maybe spritz your skin with a hearty spray, or better yet, if you have a small and compact bottle you can take it with you in a small bag or in your pocket.
Most male fragrances are centred around the key ingredient, Iso E Super. This acts as the base of the fragrance and encourages the heart and top notes to come into prominence. Higher concentrations of Iso E Super mean your fragrance is more likely to last longer, especially if its accompanied by woody and musky notes.
What are the most popular men's fragrances?
Men's fragrances is an industry drenched in top-quality colognes, eau de toilettes and eau de parfums - you're spoiled for choice. The most distinguished brands offer deluxe fragrances that are synonymous with style and sophistication; if you don't mind spending a bit more, brands Tom Ford and Yves Saint Laurent have multiple premium fragrances.
Dior Sauvage and Invictus by Paco Rabanne are the two most popular fragrances on the market, so if you're new to fragrances and want a safe option, we suggest you opt for one of them. If you want something off the beaten track and a touch more affordable, Montblanc and Azzaro offer exquisite scents for less than £30.
If you want to explore your options and you're just wondering where to begin, Italian brands are regarded as the pinnacle of fragrances: Acqua di Parma, Salvatore Ferragamo and Armani all offer high-calibre options for every budget.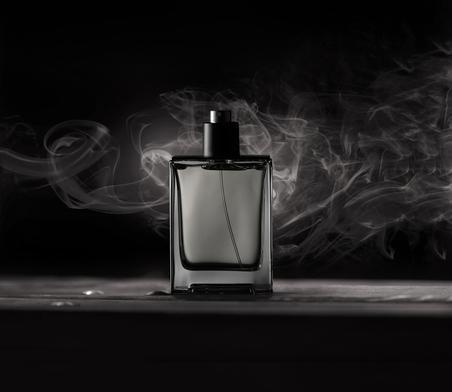 What scents are best for men?
Men's fragrances used to have a distinctive woody and masculine scent, and although that still remains to a certain extent, they're accompanied by a myriad of exciting options. Fruity and floral notes that you'd associate with female perfumes are becoming more commonplace, and unisex fragrances are particularly popular.
If you still like the scent of quintessential masculine aromas, then opt for woody notes of sandalwood and amber, typically complemented by accords of tobacco. Earthy base notes are good for a subtle scent whilst aquatic tones give an uplifting sensation that's striking and invigorating.
The most prominent fragrance brands offer classic scents that never go out of fashion, so they're your best option if you're just starting to dabble with fragrances. In regards to individual ingredients, jasmine is said to cause arousal in those who smell it, so make sure it's included in your fragrance if you want a seductive scent.
Do men's fragrances go off?
Surprisingly, men's fragrances do go off, and possibly quicker than you might have guessed. Fragrances with citrus notes such as orange blossom or lemon go off the quickest as they're fast evaporating. A good fragrance with bursts of citrus and zesty notes still lasts for up to a year at the minimum, typically longer, so you can get plenty of use out of it.
If you want a fragrance that lasts for years on end, we suggest you look for something with a heavy woody and oriental base. Ingredients like sandalwood, pathcouli and amber have been known to have a long shelf life, sometimes lasting for up to ten years.
It can be hard to tell if a fragrance has gone bad, but the easiest way to notice is the 'nose test'. This basically means strongly inhaling the scent into your nostrils and detecting any signs that it may be past its best.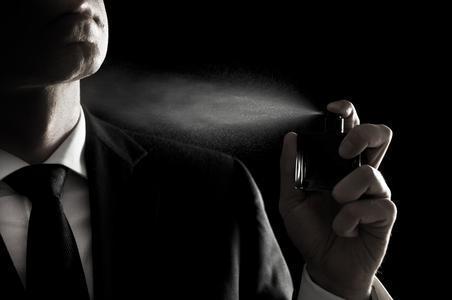 How much do men's fragrances cost?
Men's fragrances cost anywhere between £20-£200. Some fragrances can even exceed the £200 mark, though we don't suggest paying that much when you can get a superb cologne for much less.
Tom Ford, Eight & Bob and Acqua di Parma are at the higher end of the range, boasting fragrances in the region of £80-£170. Tom Ford is particularly highly revered and is well worth the money, especially as the fragrance typically lasts for longer on your skin.
Montblanc and Azzaro offer fragrances on the cheaper end of the spectrum, floating around the £20 mark. The cheap price doesn't reflect a lack of quality; both brands offer fragrances that evoke inviting scents that represent class and sophistication. You can find premium fragrances for up to £60, and that should last for up to six months, which represents excellent value for your money.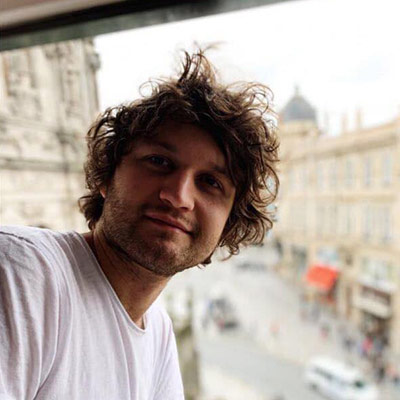 After six years of experience in content writing, Luke followed his passion for male grooming, particularly fragrances, hair styling and natural skin care.