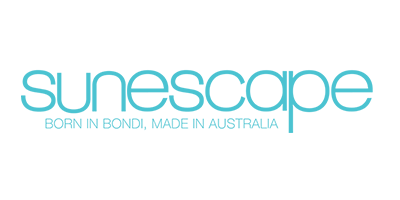 Sunescape
Take to the park or beach your natural bronzed look with the award-winning tanning brand Sunescape. Founded in Australia, Sunescape delivers gorgeous colour along with a tropical scent inspired by the most exotic islands.
Unlike other tans, these products don't try out the skin or leave dreaded patches. That's because they've been formulated with vitamins, antioxidants and hydrating oils – no wonder why celebrities like Aussie model Erin Holland and nutrition coach Camilla Akerberg have taken a shine to them… excuse the pun.
Made using natural ingredients and free from parabens and petrochemicals, they can be indulged in with complete peace of mind. As well as the lovestruck bronzed results, the tanning products' anti-ageing and skin firming properties leave the silky smooth.
What's more, the extensive range goes beyond professional tanning solutions and travel kits to the retail range and soy candles, making a must-have brand in and out of the home.