MOR
Embrace the MOR collection of soaps, reed diffusers, scented candles and more today. Don't forget to sign up to our alerts so that you never miss product deals and promotions.
97 products found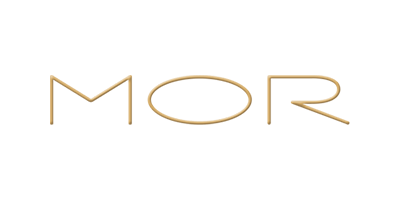 MOR say they want to take their customers on a sensual journey with their luxurious bath, body and skin products, which is something they have become somewhat of an expert in. Creating their range from inspiration derived from ancient culture, travel and art, the unique formula that comprises each product has a lavish blend of enriching ingredients.
The team behind the scenes work frequently to reinvent the market's definition of luxury, trialling and testing new samples and recipes to form the most potent range possible. Since MOR was founded in 2001, they have constantly strived to revolutionise the industry, becoming pioneers of skincare in the process.
The relaxing combinations in each product entice both the touch and smell senses, complementing each other perfectly to form a tranquil experience. Once you start indulging in some of MOR's luxury, you won't be able to have a gentle soak in the bath without it.
Frequently Asked Questions about MOR
Are MOR sulphate free?
You'll find a lot of their formulations feature sulphates (or sulfates). Use our filters to narrow your search should you require.
Are MOR products mineral oil-free?
Not all of their products are mineral oil-free. Use our filters to find the ones you want.
Parabens are often mentioned when talking about cosmetic ingredients. Do they feature in MOR products?
They have some paraben-free products, use our filters to narrow your search to these.