Fresh: The Skin Care Guide for Beginners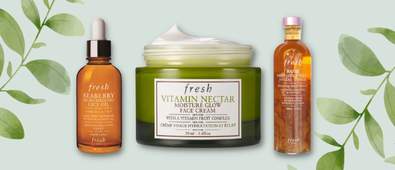 We're here to decode Fresh's most popular product ranges to help all skin types find their perfect match. From sugar-infused scrubs to petal-soft rose toners, Fresh provides beauty lovers with a selection of skin-enhancing solutions that result in a glowing complexion.
Fresh Black Tea Collection
Fresh are back with a complex that caters to all skin types, imparting a veil of protection that keeps each and every complexion feeling its best.
Their black tea complex is used in every product within the range and contains a mix of black tea extract, kombucha (black tea ferment), blackberry leaf extract and lychee seed extract. These potent ingredients work together to deliver the protective antioxidants your skin deserves, whilst also softening and smoothing your visage.
This cult-followed range contains a mix of serums, face masks, eye creams and essences that all work together to keep the skin smooth, supple and firm.
Fresh Rose Collection
Harness the power of the rose with this epic collection of skin-soothing products from Fresh.
Made with dry and sensitive skin types in mind, this ultra-cooling range of skin care must-haves helps to comfort and hydrate even the most irritable of complexions for beautified results in minutes. Fresh believes that the rose represents pure beauty, which is why they created an entire range based around this precious extract.
From face masks to dual cleansers, this collection enhances every step within your skin care routine by injecting it with the nourishing potency of rose extracts. Hydrate, soothe and tone your skin today for the flawless results you've always lusted after.
Fresh Lotus Collection
Introduce your skin care regime to a sacred extract that instantly beautifies and purifies your complexion.
Fresh have created a complete collection that employs the power of the lotus flower. This age-old ingredient has existed for 138 million years and is globally known as a symbol of purification. The flower rises through murky waters before revealing a blossoming flower, which inspired the creators of Fresh to tap into this notion.
This collection of lotus-infused skin care products has been created to tackle and prevent the first signs of ageing, helping to turn back the clock on your complexion. Discover the entire range today, here at Cosmetify.
Fresh Sugar Collection
Scrub away the day with a collection that is dedicated to our favourite natural exfoliant: sugar.
Fresh's sugar collection contains a range of lip, body and face scrubs that work together to buff away dead skin, showcasing a healthier visage. Sugar is a natural humectant that is known for its ability to prevent moisture loss, as well as its healing properties.
This must-have selection of scrubs is ideal for those that are trying to fight off flaking, dulling skin types. Get your glow on with this tailored range of exfoliants from Fresh, here at Cosmetify.
If you're a fan of Fresh, you may also like Emma Hardie. Not sure where to start? Give our Emma HardieSkin Care Guide for Beginners a browse through for more inspiration!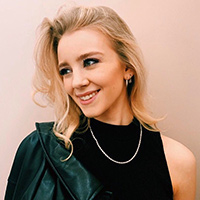 With five years' experience under her belt, Ellie has worked alongside a range of highly regarded makeup artists, giving her a real insight into what consumers should be spending their money on.