Best Lip Plumpers of 2022
The 10 Best Lip Plumpers for Full, Natural Lips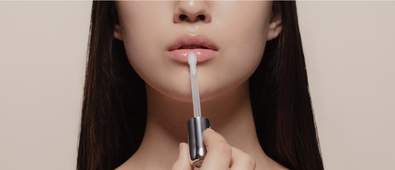 The rise of lip injections over the recent years has really been quite fascinating to watch. The trend of 'Kylie Jenner' lips has transformed the beauty industry, with both men and women striving to achieve a fuller, juicier pout. If you're fed up with exaggerating your lips with lip liner but aren't too fond of the filler, then lip plumpers are undoubtedly your saving grace.
They're not the lip plumpers that you once knew, though. Nope. Since fuller-looking lips became fashion, lip plumping glosses have had a complete refurb and now utilise skin-loving ingredients that actually define, plump and add volume to your mouth's natural contours, rather than burning your face off and nothing else.
In a bid to help you achieve a bigger, fuller pout at-home, we've rounded up all of the best lip plumpers, from plumping glosses to lipsticks and patches, as well as answered all of your FAQs.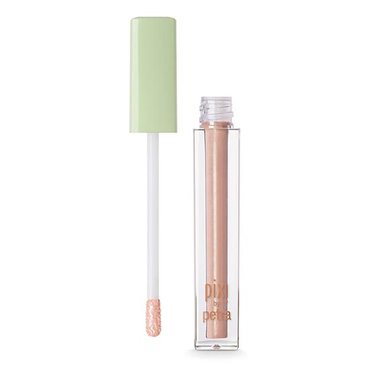 £10.58

£13.23

(21% off)
We're kickstarting our haul with the one and only PIXI LipLift Max Lip Plumper. You've probably seen this lip plumper all over your social media as beauty fans race to share the visible volumising benefits. In just a few minutes you can reveal fuller, plumper lips that are full of shine. Take your pick from the clear gloss, which is perfect to layer over your fave lipsticks, or a variety of plush pink shades.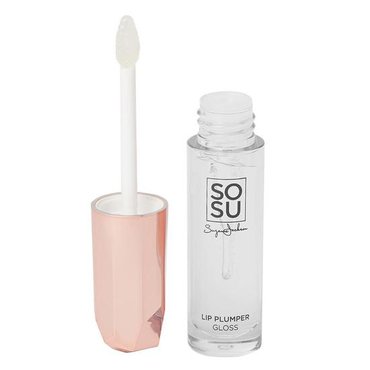 £7.92

£8.81

(11% off)
Another lip gloss that offers a plumping effect comes from SOSU by SJ. In less than a few minutes, users are left with a fuller, smoother and plumper pout. The non-sticky formula, high-shine sheer finish and vanilla scent ensures that this lip plumper is one worth talking about.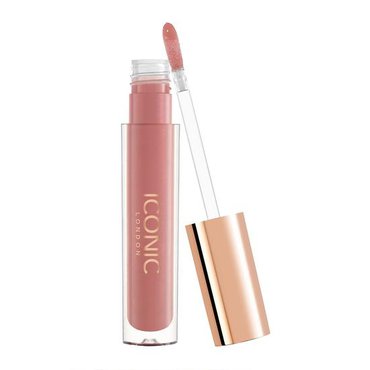 £21.24
Who doesn't want Kylie Jenner lips without the commitment? ICONIC London supply a lip plumping gloss that helps you plump your pout in an instant. Expertly designed to enhance the natural contours of your lips, the high-shine lippy utilises peptides to stimulate collagen production. Plus, a minty menthol infusion supplies a cooling tingle and tasty flavour.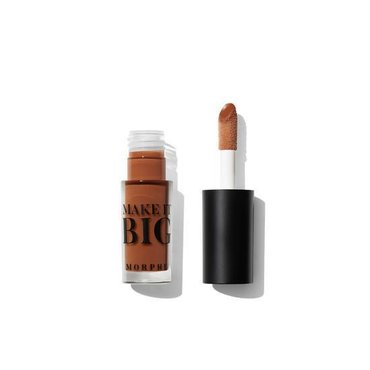 £6.15

£12.35

(51% off)
Morphe serve up their own plumping lip gloss in a variety of must-have shades. From cool nudes to plush pinks and fiery reds, there's a lip plumper to finish off any and every makeup look. Just a few swipes is enough to lay down a statement pout that's also super juicy.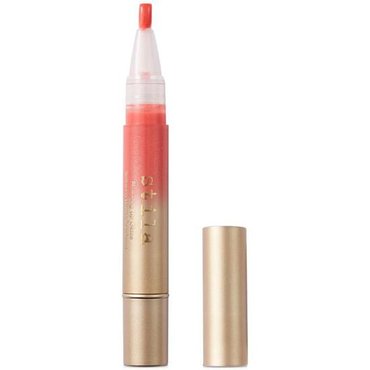 £14.22

£20.00

(29% off)
Introducing, an OG lip plumper. Stila's cult-classic Lip Glaze is the go-to for beauty obsessives looking for a fuller pout. Powered by Maxi-Lip™, it plumps lips from the inside out, delivering ultimate volume and hydration as well as scintillating sparkles and a refreshing mint flavour.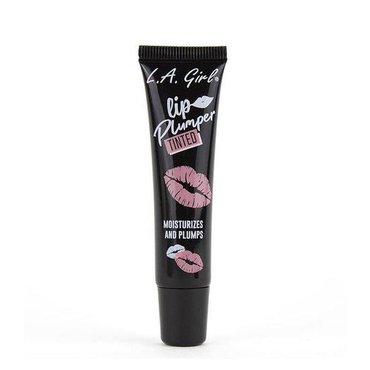 £8.81
Tasty, tingling and tantalising, this lip plumper from L.A Girl uses cinnamon properties to give your pout a plumping. The formula works by boosting circulation in the lips in order to temporarily boost volume. A hint of colour provides a flirtatious lip-bitten look which works alone or over your favourite lipsticks.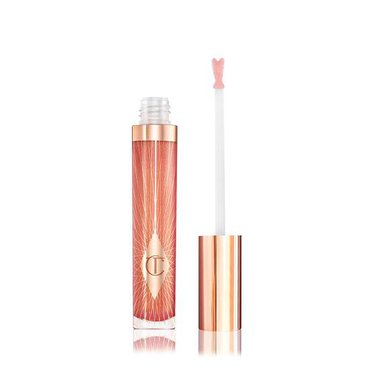 £25.00
Now here is something to shout-a-pout. Charlotte Tilbury's Collagen Lip Bath is packed with skin-enhancing ingredients such as marine collagen, coconut oil and peppermint in order to supply definition, volume and hydration to your lips. Just one swipe of that oh-so cute heart-shaped wand is enough to leave lips feeling full and coated with an impressive high-shine.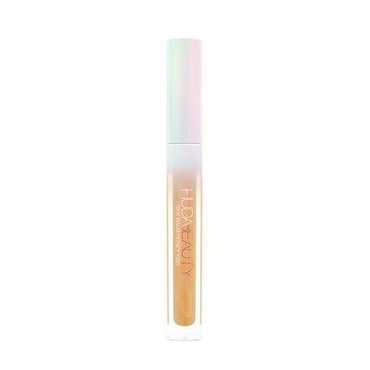 £15.30

£18.00

(15% off)
Max out your smile with Huda Beauty's Silk Balm Honey Kiss Plumping Lip Balm. A cocktail of soybean, liquorice, hyaluronic acid and manuka honey banish chapped lips in an instant by delivering intense nourishment. A subtle plumping action ensures fine lines are filled for a fuller finish, whilst an addictive sweet honey scent will have you wanting to pucker up at any given chance!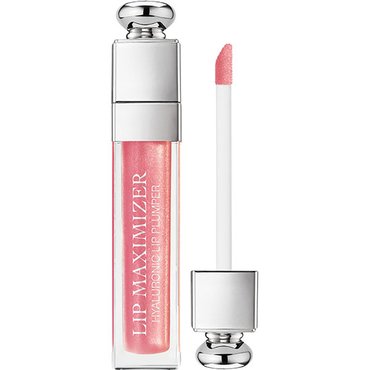 £28.99

£30.00

(4% off)
If you're looking for a lip plumper that also really delivers on the pigment promise, then look no further. Dior's Lip Maximiser is a lipstick-lip gloss hybrid that instantly transforms your pout. It laces lips with an intense high-sheen colour, whilst the plumping ingredients keep your pout full of shape and definition. With a variety of plush pink shades up for grabs, there's a lippy suited to every look.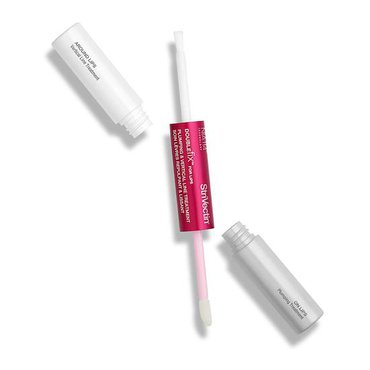 £23.85
If you want to plump your pout without adding any extra colour, then look towards this StriVectin lip duo. The 2-in-1 lip treatment is designed to boost the look of thin lips by reducing the appearance of fine lines, wrinkles and dehydration. One side is a plumping lip product with a glossy finish and the other side is a vertical line treatment which helps improve the elasticity and firmness around your lips.
What are lip plumpers?
Lip plumpers can take the form of multiple different products, ranging from glosses and balms to full-coverage lipsticks. Acting as a more minimal and temporary alternative to cosmetic enhancements, lip plumpers are a topical treatment that can boost the volume and plumpness of your pout. Investing in a good plumping gloss doesn't only impart an enviable shine, but also helps to keep lips moisturised and healthy for a chap-free finish. Often, a lip plumping gloss will contain moisturising ingredients such as hyaluronic acid to retain that all-important hydration, abolishing the likes of fine lines that can make lips seem thinner than they actually are.
How do lip plumping glosses work?
Lip plumping glosses work by utilising a specific mix of potent ingredients that actively work to fill out your lips, adding volume and hydration for an enviably fuller pout.
The best lip plumping glosses will often contain a variety of ingredients such as collagen, menthol, hyaluronic acid, wintergreen, ginger and/or capsaicin. These ingredients contain properties that either cause localised swelling or impart a surge of hydration: both of which are key factors for attaining fuller lips. Caffeine is another common ingredient used, as it increases blood flow for the perfect plumped-up pout.
How long does lip plumping gloss last?
This can totally depend on the elasticity of your skin as well as the strength of the ingredients used within the lip plumping gloss. The most common answer is between one to four hours of plumping wear, with two hours being the norm. Simply reapply for a glossier, more plumped-up finish.
Should I choose a lip plump gloss or balm?
Lip plumping glosses and balms have very different finishes, although both have the same aim of plumping up your pout. If you're after a high-shine, statement finish then opt for a gloss as this formulation remains tacky and reflective, rather than drying down to a matte finish. Lip plumping glosses also work nicely over a lipstick for a more high-fashion finish.
A balm, however, makes a nice alternative for those that like a more lowkey look. Lip plumping balms can be worn before or after lipstick application to improve the texture of lips rather than add shimmer or shine.
Why are lip plump products better than injections?
Lip plumping products are far more temporary as they only last around one to four hours, as opposed to lip injections that can sometimes last between 6 to 18 months. Lip plumping glosses require far less time, commitment and discomfort, and are attainable for a fraction of the price.
Of course, the results aren't quite as obvious as lip injections and fillers, but they are far less invasive and do not require injecting any foreign substances into the skin.
Now that you're fully equipped with all that you need to know about lip plumpers, it's time to pucker up! If you want to achieve an even more kiss-worthy pout, be sure to check out Everything You Need to Know About Lip Makeup.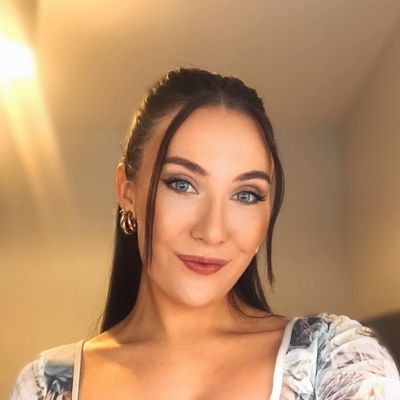 As the Senior Content Editor for Cosmetify, Carly is the go-to for all the latest (and greatest) beauty tips, tricks and trends. With over six years of experience in the industry, she knows all the ins-and-outs when it comes to health, beauty and wellbeing.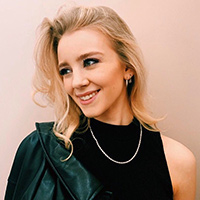 With five years' experience under her belt, Ellie has worked alongside a range of highly regarded makeup artists, giving her a real insight into what consumers should be spending their money on.