Ultimate Men's Shaving Guide
By Luke Chapman, Content Writer
With our men's shaving guide, you can find out everything you need to know before buying or using the product including how to stop razor burn and how often do I need to clean my razor. If you're ready to buy or want to see our selection, visit our men's shaving page.
Men's Shaving FAQs
How to stop razor burn?
Razor burn is a classic example of the prevention being easier than the cure. Treating razor burn can be difficult; you need to let your skin breathe for a few days and soothe it with calming lotions and oils. Preventing razor burn is much simpler - it's all about the prep work.
Firstly, you need to make sure your razor is as clean as possible. Once your razor is pristine, we recommend using a pre-shave oil to make the hairs stand up and reduce the risk of small nicks and bumps.
Now, here's the most important bit. You need a premium shaving cream to work into a soapy lather, making sure your hairs are easy to shave. Mix it with warm water, then when you're ready, gently shave against the grain. Use smooth, seamless gliding movements to cleanly shave your facial hair until you have the final touch. Rinse off with some warm water then finish the job with a quality after shave balm.
How often do I need to clean my razor?
It's vital that you clean your razor after every use. Hair, dirt and debris cling to the razor blade, creating an environment which allows bacteria to thrive. It may not seem like a big deal, but allowing dirt to accumulate on your blade can cause razor burn or bumps, which is not something you want to endure.
Thoroughly rinse your razor after every use and make sure to work between the blades until they're looking spotless. Just a small amount of dirt can lead to bacteria growth, paving the gateway to irritated skin.
If you haven't used your razor in a while, it's worth giving it a quick rinse every so often to stave off the threat of dirt or debris making its way between the blades.
What does shaving cream do?
Shaving creams can now take many forms: lotions, oils and creams are all readily available, though they often have similar qualities. The primary use for a shaving cream is to protect your skin; your skin is soft and supple, and without a lubricant there will be high amounts of friction from the razor.
A dry shave without shaving cream is a surefire way to get redness, irritated skin and potentially ingrown hairs. You need to make sure your skin is protected when wielding the razor, and a quality shaving cream simultaneously protects the skin and moisturises the beard.
As well as the numerous benefits to the skin, shaving cream also makes the shaving process much easier. It allows you to effortlessly glide the razor between the hairs, and helps you keep track of any bits you may have missed.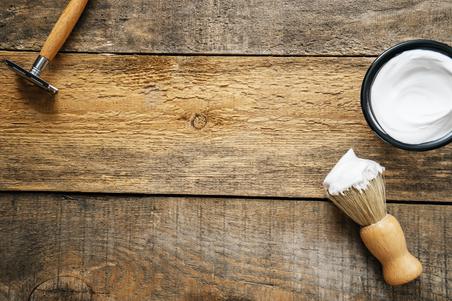 How to pick a shaving brush?
There are myriad of premium shaving brushes from the most esteemed brands, so we understand that picking the right one can be a tough choice. If you're on a budget, there are plenty of top-quality shaving brushes that are affordable and long-lasting.
For those of you who spend a lot of time expertly manoeuvring the shaving brush, it's worth spending a bit extra on a brush that enhances your grooming kit for several years. Finely packed bristle heads and lightweight handles are two of the key aspects when picking a premium brush, and a sleek and stylish design is always a bonus.
Most shaving brushes are made with animal hair, however, there are now an abundance of vegan brushes that are made without any animal bi-products.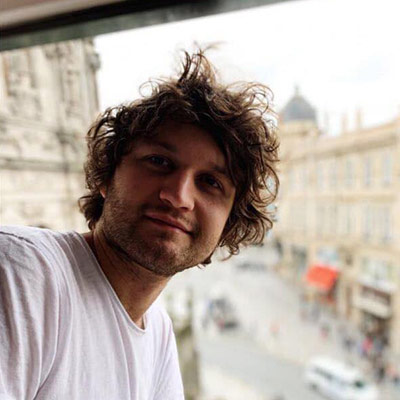 After six years of experience in content writing, Luke followed his passion for male grooming, particularly fragrances, hair styling and natural skin care.