Ultimate Beard Care Guide
By Luke Chapman, Content Writer
With our beard care guide, you can find out everything you need to know before buying or using the product including how to maintain a thick beard and do I need beard care products. If you're ready to buy or want to see our selection, visit our beard care page.
Beard Care FAQs
How to maintain a thick beard?
Full and thick beards are in fashion in male grooming. If you head out to a shopping centre, restaurant or bar, you will see an abundance of men sporting luscious beards. If you want to replicate that look but are having some issues maintaining your beard, there are some steps you can take to give you a helping hand.
The first step is easy - just allow your beard to grow naturally for a couple of weeks. If you're constantly sculpting and shaping your beard, you're hindering your beard's chances of forming its own shape. Taking a step back is also the first step forward.
Secondly, invest in a reliable and effective beard thickening shampoo or oil. These formulas are purposely designed to stimulate your beard hair follicles and add thickness to thinning areas. Thirdly, find the right shampoo, oil and conditioner to maintain your beard and keep it looking and feeling luscious. Keeping it neatly trimmed and tidy helps with the maintenance process.
Check out our blog for more tips on growing out a beard.
Do I need beard care products?
You don't necessarily need beard care products, however, if you intend on sporting a full, soft and luscious beard, we suggest you add them to your grooming kit. Some men pride themselves on having an untamed and unkempt beard, which is suitable if that's your style, but a finely sculpted and tidy beard requires some care and attention.
Much like the hair on your head, beards need moisture. If they fail to receive enough moisture they become dry, brittle and weak with split ends and patches scattered across your face. Beard care products are tailored to provide moisture to your beard and give it the nutrients it needs to stay healthy and hydrated.
Beard care also helps protect your beard against pollutants and dirt which can cause long term damage. Good beard oils unclog your pores and keep your skin feeling smooth as well as providing a protective layer. Some beard care products also help to stimulate hair growth and thicken hair which is thinning.
What are the best beard care products?
With male grooming becoming equally as prominent as female beauty regimes, there are copious amounts of grooming brands that cover man's every need. Every male grooming brand offers a wide range of beard care products, catering to thick, full beards as well as finely sculpted facial hair.
The spectrum of male grooming and beard care brands stretches far and wide: premium brands like Murdock London, Anthony and Kiehl's offer deluxe products on the higher end of the price range. For more affordable beard care, there are many reasonably priced products from brands such as Woody's, Men Rock and Zeos For Men.
We recommend getting products from the same brand if you intend on having a finely stocked beard care collection; most brands tailor their products to complement each other.
How often should I wash my beard?
A good rule to follow is to wash your hair one day, your beard the next. This allows you to keep track of when you gave your beard a thorough cleanse and allows your beard to maintain its natural oils. Excessively washing your beard removes its natural oils and dries out the hair, resulting in an itchy, dry and scratchy beard.
We recommend adopting a simple and clear beard care routine to follow each morning. Find shampoos and conditioners that complement each other, as well as a luscious beard oil or balm. Once you get into a regular routine of washing you beard, you only need to wash it once or twice a week to keep it in optimum condition.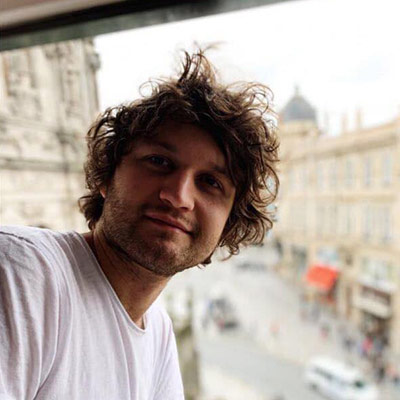 After six years of experience in content writing, Luke followed his passion for male grooming, particularly fragrances, hair styling and natural skin care.