Makeup Palettes Guide
By Rebecca Jenkinson, Beauty Writer
With our makeup palettes guide, you can find out everything you need to know before buying or using the product including what is a makeup palette and how do I choose a makeup palette. If you're ready to buy or want to see our selection, visit our makeup palettes page.
Makeup Palettes FAQs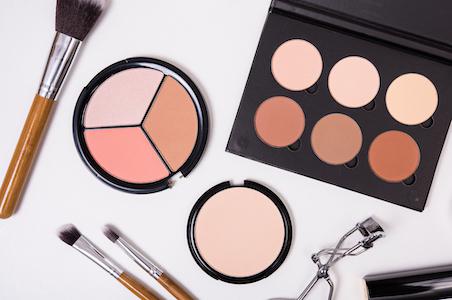 What is a makeup palette?
Makeup palettes are multi-functional products, which offer a great range of shades in one single compact case. Whether you're jet setting or need every day top ups, makeup palettes are perfect for on-the-go beauty moments. Discover your new favourite palettes and all-in-one products to help save space in your makeup bag. Not only are they cost effective, but they also keep your routine streamlined.
Here at Cosmetify, we have a variety of makeup palettes for you to choose from. Browse blusher, eyebrow, contour, eyeshadow, face, highlighter and lip palettes. All offer a multitude of formulas, with a range of finishes, coverages and formats. Whether creamy contour products or satin finish eyeshadows, there's a palette for every beauty buff.
How do I choose a makeup palette?
With so many to choose from, picking your new favourite makeup palette can be a tricky task. The first step is finding one that fits your requirements, do you want it for your eyes, face or lips? Remember makeup palettes aren't limited to eyeshadows, instead there's a huge range of multi-use, convenient face palettes for you to peruse.
Once you've decided what kind of palette you need, you should consider your makeup skills, how many colours are in the palette and if you'll use most of the shades. For example, is that bold makeup palette really worth it if you usually a natural makeup lover? Although we all get tempted by new releases, make sure you're not doubling up on similar shades to avoid an overflowing makeup collection.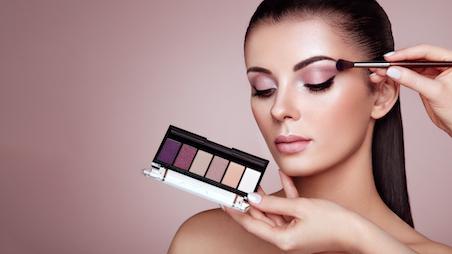 How do you use a makeup palette?
The beauty of makeup palettes is that you can experiment with different shades and formulas depending on your mood, the occasion and your style. Simply mix and match palettes to completely customise your makeup routine.
With eyeshadow palettes, use the lighter shades to highlight, deeper colours to define your eyelid crease and apply fun, bold shades to the middle of the lid. Face makeup palettes have many different uses. When using a contour palette, use the darker shades around the cheekbones, forehead and jaw to sculpt the face. Dust shades from highlighter palettes across the high points of the face, such as across the bridge of the nose and on the top of the cheekbones.
With lip palettes, mix and match shades with a lip brush to find the perfect shade for your pout. Do the same with blusher palettes to find the best flush of blush to swipe across the apple of your cheeks.
How do you travel with a makeup palette?
When travelling make sure you pack all your makeup tightly to ensure that palettes don't break in your bag. This includes all compact powder products, such as bronzer and highlighters. As an extra precaution, you can wrap products in clingfilm or bubble wrap to ensure that your makeup palettes don't move around too much.
It's also recommended to pack your makeup bag lightly. Palettes are a great option for travel as you have everything in one handy compact case, rather than lots of little products that could easily get lost or broken en route to your destination.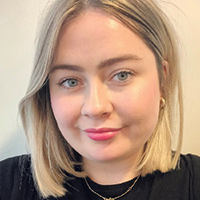 Rebecca is a content writer with over three years' experience and a keen interest in cosmetics. Cosmetify allows her to combine her blogging skills with her passion for beauty.