The Best Massage Oils and What They Do for Your Body
By Rebecca Jenkinson
-
3 weeks ago | Updated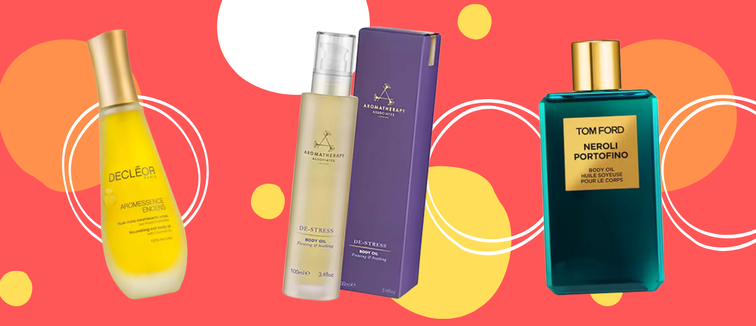 Hands up who wants a massage? It's a full house here at Cosmetify HQ. Whether it's been hard day at work or a big gym session, massages can help you unwind and shed the stresses of the day – not to mention nourish your skin and leave you feeling soft, supple and oh-so-relaxed.
With that being said, not all of us can justify weekly trips to a professional masseur (who's got the time or the funds?!). But one thing you can easily do is have a pamper session from the comfort of your own home, armed with the best body oils, candles and face masks.
Not sure where to start? Take a look at our roundup of the 7 best massage oils and what they can do for your body.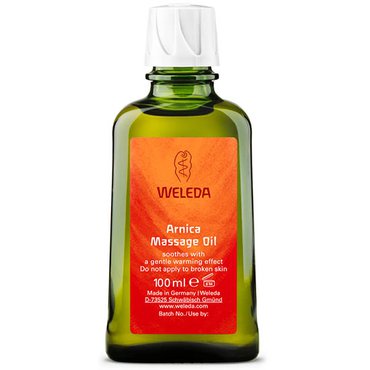 1. Weleda Arnica Massage Oil
Best Massage Oil for Back Pain & Sore Muscles:
Weleda are committed to the healing power of plants and this massage oil is no different. The Arnica Massage Oil uses the homeopathic arnica blossom, birch leaves, rosemary and lavender to create a formula loved by all. This body oil relieves all aches, pains and stiffness and is the perfect way to relax after exercising. So whether you're a keen swimmer, a budding cyclist or a cross-country runner, this is the product for you.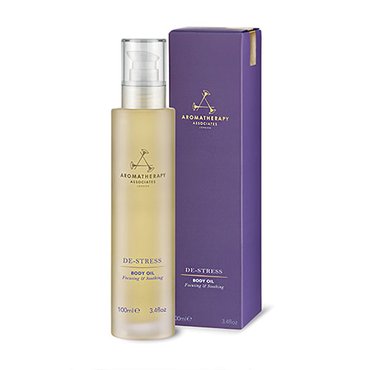 2. Aromatherapy Associates De-Stress Body Oil
Best Massage Oil for Stress:
Feeling stressed after hard day at work? Don't worry, we've the found the perfect calming solution. Unwind with the help of the Aromatherapy Associates De-Stress Body Oil. This luxury product can be massaged into your skin or poured into a bubble bath for the ultimate zen moment. It uses a therapeutic combination of arnica, lavender, rosemary and ginger to de-stress your muscles and ease away all your tension.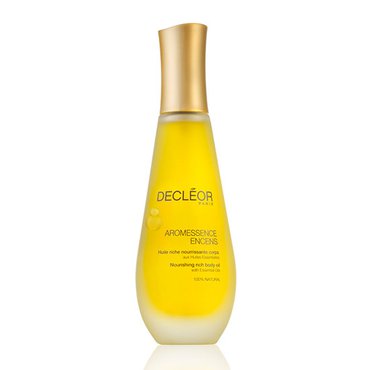 3. Decléor Aromessence Encens Nourishing Rich Body Oil
Best Massage Oil for Dry Skin:
It's a tricky task finding the best massage oil for sensitive, dry and irritated skin, but we think we've cracked it with the Decléor Aromessence Encens Nourishing Rich Body Oil. This dermatologically tested formula is free from parabens, colourants and mineral oil, which means it will be gentle on your skin. It contains essential oils and plant oils that help rejuvenate, hydrate and protect – what more could you want?
4. Cowshed Mother Stretch Mark Oil
Best Massage Oil for Mums To Be:
If you're an expecting mum, no doubt you'll only want to use gentle formulations on your skin. The Cowshed Mother Stretch Mark Oil is the perfect choice as it is free from parabens and sulphates. Enriched with an innovative combination of sea buckthorn, vitamin E, calendula, jojoba and patchouli oils, this is a wonderful formula to pamper and protect stretch-marks and growing bellies.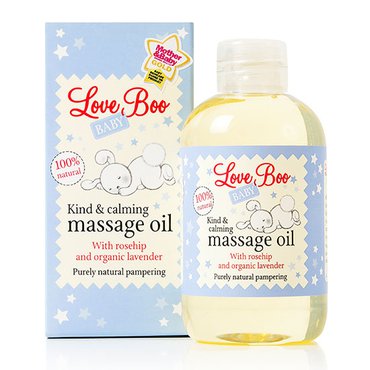 5. Love Boo Massage Oil
Best Massage Oil for Babies:
Once your little bundle of joy has arrived, it's important to keep their delicate skin nourished and protected too. The Love Boo Massage Oil is formulated with 100% natural ingredients, which are gentle and mild on sensitive skin. This product uses rosehip oil to calm dry, irritated skin and organic lavender oil to help create a sense of peace. Using this oil after bathtime can be a beautiful bonding moment between you and your baby.
6. Tom Ford Neroli Portofino Body Oil
Best Massage Oil for A Luxury Scent:
Indulge in the irresistible scent of the Tom Ford Neroli Portofino Body Oil. This might be slightly on the pricey side but it's worth every penny for its refreshing scent and moisturising properties. The strong burst of citrus and grapeseed oils boost your skin's radiance, while leaving an irresistible fragrance that lasts all day long. Simply massage into your skin for a luxurious pamper session.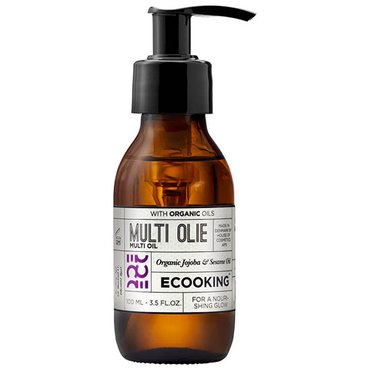 7. Ecooking Multi Oil
Best Massage Oil for Multi-use:
Searching for the best all-rounder? Look no further than the Ecooking Multi Oil. No this can't be used in the kitchen, but it can be used all over the body from back massages to hair treatments, not to mention it being the perfect facial serum. With 100% organic oils, this must-have product feels fantastic on the skin and is ideal for deep, relaxing massages.