The Best Hair Oils for Your Hair Type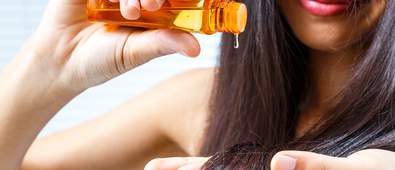 Hair oils: they're the simple route to softer, sleeker locks. All you have to do is slather your strands, sit back and wait for them to work their magic, right?
Not quite. While they may seem pretty straight-talking, the world of oil-based hair treatments can get a little overwhelming, especially if you're not too familiar with the ingredients – pick the wrong formula and you might just end up with hair oilier than the bottom of a chip fryer (eek)!
In a bid to help you save your coin, time and strands, we've rounded up the best hair oils and matched them to each and every hair type. But before you pick your potion, here's a 101 guide to using hair oils and serums.

What is hair serum?
Hair serum is a treatment that is liquid-based and can be used in tandem with other hair care products, aiming to add shine and nourishment to your strands. Its primary function is to coat the hair in a protective glaze that adds shine whilst in some cases delivering a specialised dose of nutrients (e.g. some serums are created to encourage hair growth).

How does hair growth serum work?
A hair growth serum won't directly increase hair growth, but it can support the hair follicles to grow thicker and shinier than usual which should improve the overall look of your 'do. Some hair growth serums work by focusing on the scalp and increasing blood flow to the scalp, which in some instances can encourage a healthy environment for hair to grow. However, it is important to note that how quickly hair grows is usually predetermined by your genetics, and no amount of serum can drastically change this.
How do you use hair serum?
You can use hair serums on pre-washed, post-washed or styled hair to smooth down flyaways – there really is no incorrect way to apply it! The latter is the most popular way as it adds shine and smooths down that unwanted frizz without drastically weighing it down.
Depending on your hair type, you should aim to use around two to three drops of your chosen oil or serum and apply it to the mid-lengths and ends. Applying these products to the roots will only create a greasy scalp which will then cause you to indulge in over washing your tresses. It can be applied to wet or dry hair based on your personal preference.

What are the effects of different hair oils?
The effects of different hair oils include boosting growth, taming frizzy hair, accommodating sensitive skin, beating dandruff and fixing up severely dehydrated hair types. For example, argan oil is renowned for kicking dry hair to the curb, whilst baobab oil has been known to sometimes boost hair growth. Almond oil is loved for its effect on dandruff, and coconut oil is an all-rounder oil that pretty much tackles all of your major hair woes.
Overall, most hair oils share the same aim of smoothing out frizz whilst nourishing dry hair types, but some oils are better at different things. Different hair types require different hair oils, too.


Best for thick hair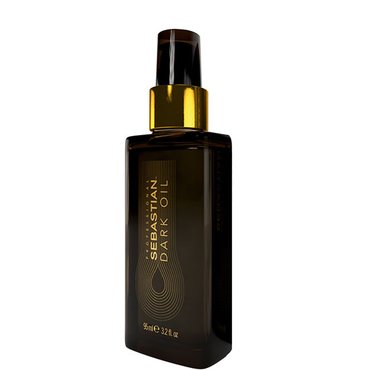 £11.95

£14.20

(16% off)
The last thing thick hair needs is a slathering of heavy-duty oil. Check out this lightweight formula for a soft, weightless finish. It boasts a sandalwood, cedarwood and argan oil blend that leaves locks smelling scrummy, all whilst lacing hair with a nourishing invisible veil.
Best for curly hair
Fellow curlies know that finding a product that doesn't weigh hair down, ruin curl patterns or leave locks looking lifeless can be hard, but oh, have we found you a good'un.
This formula can be used post 'poo or for a quick revitalising boost as a blend of natural oils return the hold, body and bounce back to your curls.
Best for fine hair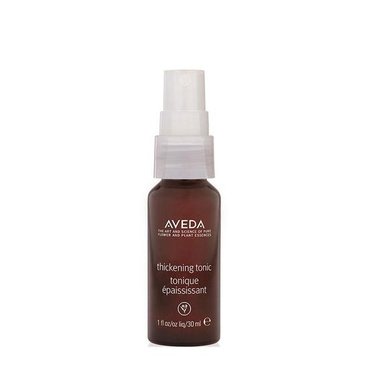 £20.42
Make limp, fine and thinning hair the least of your worries as this powerful treatment instantly thickens locks.
Utilising a blend of botanical ingredients, this tonic penetrates from the root down to the tip and leaves you with strands that are visibly fuller in appearance.
Best for dry hair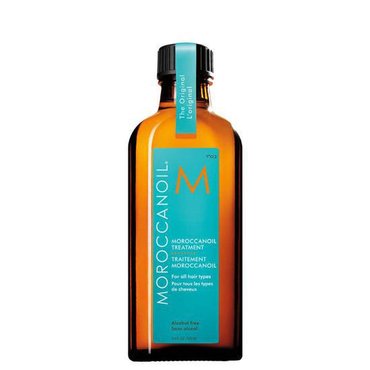 £13.45
First they set the standard for oil-infused hair care, then they made argan oil go global. Now, they have over 15 awards to their name and are the ideal option for those that have dry or damaged hair.
Tripling up as a conditioner, styling and finishing tool, this oil from Moroccanoil provides silky, shiny and healthy results.
Best for colour-treated hair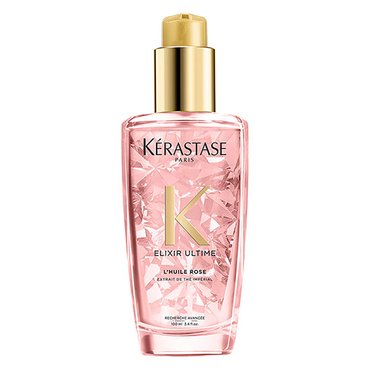 £28.28

£31.95

(12% off)
Long-lasting hair colour, smooth strands and a luscious rose scent – we're sold.
Hair experts Kérastase have an oil that's specially formulated to keep bleached hair bright, healthy and full of shine.
Best for all hair types
The humble coconut oil has many talents. When it's not removing stubborn makeup, moisturising skin or making perfume wear longer, it's perfect to use as a deep conditioning hair oil.
Forming a protective seal around each strand, expect hair to be packing shine, strength and a sumptuous tropical fragrance.
Best for split ends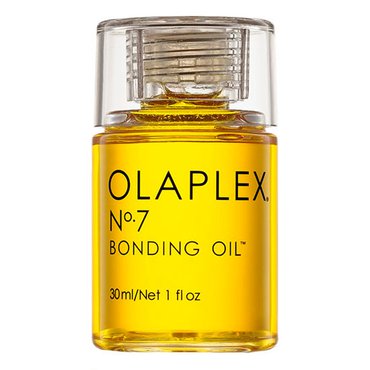 £19.80

£26.00

(24% off)
If you're suffering from a serious case of split ends then you're going to want to grab this best-selling treatment from Olaplex.
Nourishing, conditioning and strengthening, the salon-grade formula repairs strands from the inside out, so you can relish in long, healthy locks.
Best for frizz control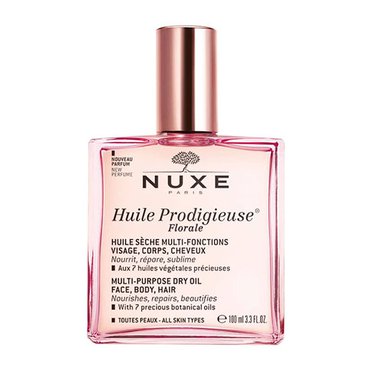 £16.25

£17.10

(5% off)
The frizz-days are over, ladies and gents, as unruly strands and humid weather have nothing on this French pharmacy favourite.
Lightweight and bursting with goodness, this oil smooths, conditions and moisturises hair, leaving it soft, glossy and ready for the day ahead. Not to mention, it boasts a brand new floral scent, making it ideal for the summer season.
Best for a sensitive scalp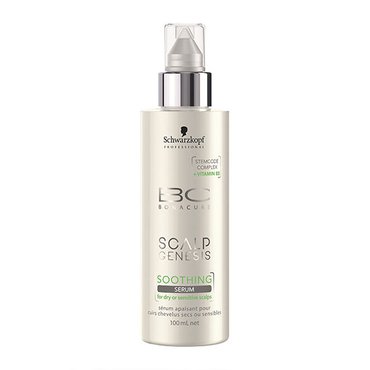 £10.16
Putting irritated, sensitive and sore scalps at ease once and for all is this soothing serum from our hair heroes, Schwarzkopf.
A cocktail of vitamins balance the scalp and restore its natural barrier so you can look forward to a future of strong and healthy hair.
Best for heat protection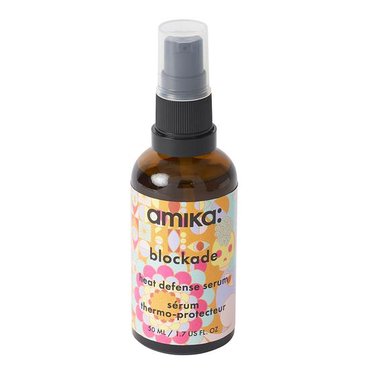 £17.50

£20.00

(13% off)
It doesn't matter if it's heat from your trusty straighteners or a tropical island, it'll still take a toll on your tresses.
Resurrect dry, damaged hair and protect it from future heat exposure with a few spritzes of this serum-like formula.
Now that we've kitted you out with your ultimate hair oil, it's time to get greasin'. Before you know it, you'll be flaunting Hollywood-worthy hair. Want to take your hair transformation that one step further? Check out our guides on How to Grow Your Hair Faster and Get Rid of Split Ends.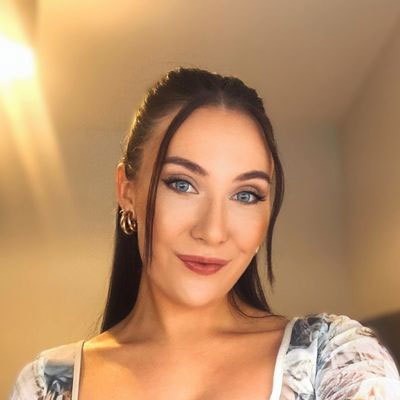 Carly is a beauty editor at Cosmetify and has been a part of our family for three years. She has over five years of experience in health, beauty and wellness writing.