Guide to Hair Masks
With our hair masks guide, you can find out everything you need to know before buying or using the product including what are the benefits of using a hair mask and how do you use a hair mask. If you're ready to buy or want to see our selection, visit our hair masks page.
Hair Masks FAQs
What are the benefits of using a hair mask?
Using a hair mask is one sure fire way to get moisture back into your parched locks. Not only do they help mend damaged tresses, but they also make your hair soft, shiny and oh-so healthy. Better still, hair masks can also have dreamy scents that create the perfect pampering pick-me-up.
Hair masks are great for beauty lovers who suffer from heat damaged locks or have extra-long, thick hair. They add much needed hydration, but also help revive coloured hair or locks that have been chemically treated. Browse our wide collection today to find a hair mask that suits your hair type and your hair concern.
How do you use a hair mask?
The first step is ensuring your hair is clean, so hop in the shower and shampoo your locks with your favourite formulas. Then take a generous amount of the mask and massage into your damp strands. Leave to sit for at least ten minutes and relax. Once the mask has worked miracles rinse out and towel dry as normal.
Top tip: When you've applied the mask to your hair take a wide tooth comb through the length of your tresses to distribute the product from root to tip. This helps evenly cover your hair and makes sure your ends are just as nourished as your roots. We recommend a hair mask at least once a week, but if your hair needs some extra TLC use two to three times.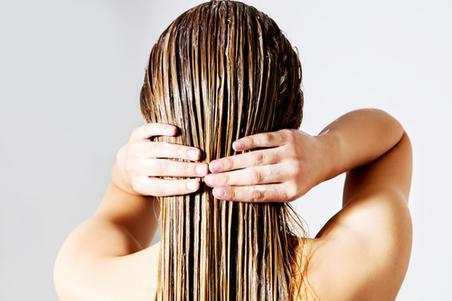 What is the best hair mask?
At Cosmetify we have a range of nourishing hair masques, creams and balms. From restorative Olaplex to deeply conditioning Philip Kingsley, there's a brand and a product to suit every hair type. Search by hair concern to find the best hair mask for your specific routine, whether it's dry, damaged hair or chemically treated, weak strands.
Our handy search filters mean you can find hair masks for all routines, all price points and all ingredient preferences. Find formulas using well-known and well-love ingredients, including argan oil hair masks, which help improve the strength of your strands while boosting hydration.
What ingredients do you need for a homemade hair mask?
When creating homemade hair masks, it's easy to get carried away with weird and wonderful concoctions. Coconut hair masks are a great way to add hydration, as well as common kitchen cupboard ingredients such as honey and olive oil.
However, if your hair is truly suffering it's always good to leave the hair masks to the hair care professionals. They use an innovative combination of these ingredients to create industry-leading hair masks that help take you hair from zero to hero in a matter of minutes (without the mess of slathering honey on your head).
And if you worried about added chemical and toxins, use our drop-down options to filter out any nasties. It couldn't be easier to find natural, organic, vegan-friendly, cruelty-free formulas here at Cosmetify.