What is the Glass Hair Trend and How to Achieve It
Glass hair is the brand new trend that's taking over our Instagram feeds, and it seems like the celebs can't get enough of it.
From Kim to Khloe Kardashian, Jourdan Dunn and Dua Lipa, we've seen this statement style pop up countless times, and we'd be lying if we said we weren't tempted to join the hype.
But before you take the scissors to your strands, let's fill you in with all that you need to know about the glass haircut.
What is it?
Glass hair – which features no real glass – is a 60s-inspired, super sharp cut, styled to be incredibly polished, smooth and shiny. It boasts an intense colour and is so reflective that it could literally be a mirror.
Who was first to rock it?
We're going to have to give the crown to Lucy Hale this time round, who was papped on the red carpet showcasing the trend back in summer 2018.
With that being said, it didn't take long for other A-listers and beauty bloggers to give it a go. If it's on trend, it's on Kimmy K's radar so she wasn't too far behind.
Forget Bradley Cooper – Irina Shayk's chic and sleek hairdo stole the 2019 Oscars, with not one baby hair falling out of place.
With a jawline like Jenna Dewan's, a glass hair cut is nothing but a must - and this one might just be the sharpest of them all.
Jourdan Dunn proved that the cut can look just as gorgeous on blonde locks...
And supermodel Bella Hadid couldn't get any bolder as she paired the hairstyle with the brightest neon blazer.
How can I get glass hair?
So, the glass hair has won you over and you're already thinking of the bomb-selfie you can post on the 'gram.
The first step is to go in with the chop. Wave goodbye to long locks and beachy waves: you've got to commit to the blunt-cut bob or lob.
After you've taken the plunge, it's all smooth sailing – literally. All you need to do is stock your hair cabinet with some styling products that pack the sleek and shine.
The six products you need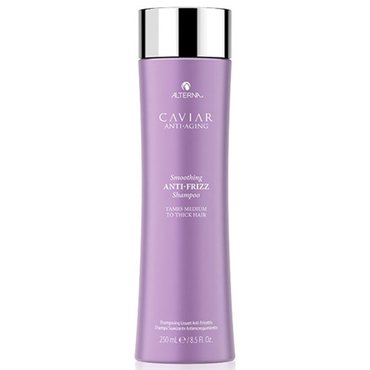 £20.99

£25.68

(19% off)
Kick off your glass hair routine with a super smoothing shampoo to tame frizz and flyaways from the offset.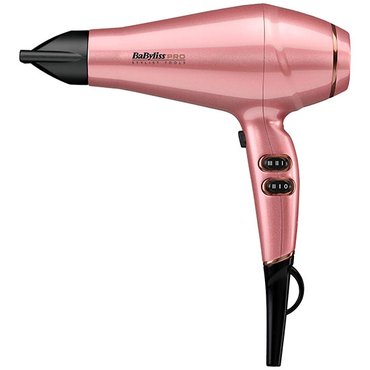 £39.50

£89.00

(56% off)
Setting your locks early in the process is the secret to a long-lasting look. A blast with this hairdryer from BaByliss will ensure that hair dries straight and sleek, making it all the easier to style.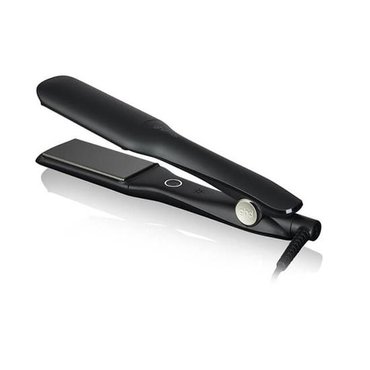 £179.00

£199.00

(11% off)
ghd are the OGs when it comes to straighteners, so it's a no-brainer that we'd recruit them for our glass-like hairdo. The iconic Max Styler will straighten out pesky kinks and leave you with super-sleek strands in no time.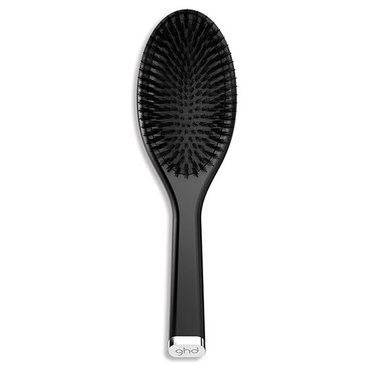 £19.13

£23.00

(17% off)
This classic brush is the ultimate tool when getting rid of frizz and flyaways. Run it through your hair for that silky, soft and smooth finish, then pack it in your handbag so you can keep hair looking pristine throughout the day.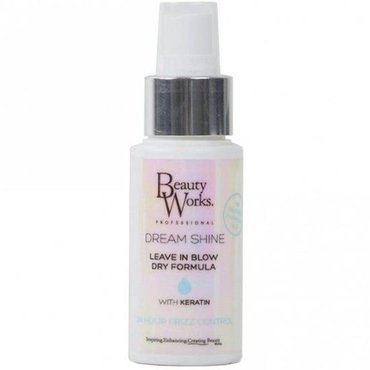 £4.99

£5.99

(17% off)
Cue the first round of gloss! This lightweight spray laces hair with a natural shine and adds hydration. The conditioning formula even detangles strands, smooths them out and protects them against humidity so that your blunt-cut stays bold and beautiful.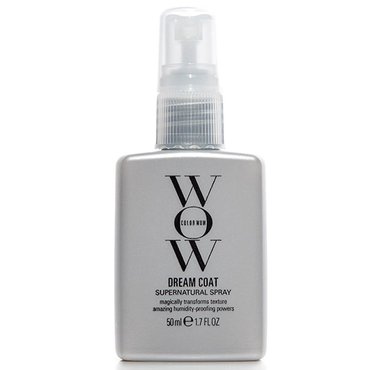 £9.99

£12.50

(21% off)
We're on the home straight, now: this is where you'll really see your glass hair come to life. Used by Kim K herself, Color Wow's Dream Coat Supernatural Spray takes the mirror-effect from zero to 100 by adding an epic shine to your hair.
Want to see how to achieve the look? Watch this tutorial with gorgeous influencer Dana Dey who'll show you how it's done!
While we think this trend is here to stay, there's no time like the present – start snipping and get glassing so that you can unleash your inner diva. Until next time, find us in front of the mirror comparing shine. For more celeb-loved trending styles, check out 12 Pop Knot Styles for Every Hair Type.
Related Categories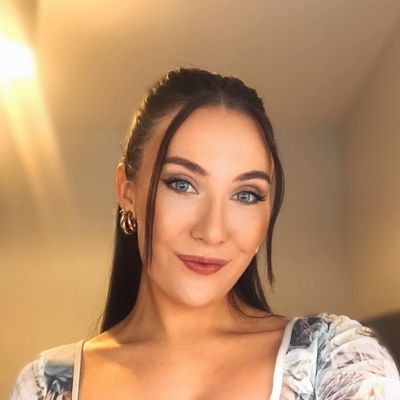 As the Senior Content Editor for Cosmetify, Carly is the go-to for all the latest (and greatest) beauty tips, tricks and trends. With over six years of experience in the industry, she knows all the ins-and-outs when it comes to health, beauty and wellbeing.