Shaved Hairstyles For Women
Shaved Hairstyles For Women
By Edward Obeng
-
3 years ago | Updated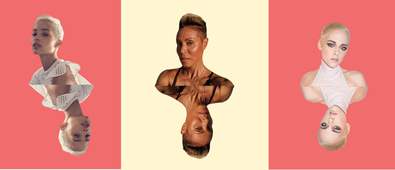 We love kicking back with a glossy mag and discovering all the tips, tricks and guides of the moment. But if the last few years have taught us anything, it's that we're equally happy to tear up the rulebook as we are to read it.
And that's where the shorn look comes in. Whether fashion, practicality or assertiveness are behind the decision to swap out the salon for the barbers, the style has become accepted as a very contemporary means of self-expression. Sure, there've been plenty of women throughout history who have chosen to go close with the clippers, from Egyptian queens through to original, ska-loving skinheads and the women of the Masai Mara. The way that the women listed here have made the look their own, however, is entirely of the twenty-first century, and maybe – just maybe – the nudge some of us need to embrace our own take on a style that's all confidence and self-possession.
Platinum Crop
It's practically impossible to list off the best shaved hairstyles for women without first mentioning Zoe Kravitz, who – via appearances across perfume adverts, prestige TV and blockbuster movies – has made the shorter style her own, whether that be as a pixie cut, inch-long bangs or platinum crop.
A Different Take...
Of course, the same style can look radically different from woman to woman, as evidenced by newly-anointed arthouse darling Kristen Stewart's own interpretation of the in-vogue dye-and-trim. Her face shape dials up the look's 'elfishness', which she balances out with a judicious application of mascara.
Au Natural
Although no stranger to the blonde hair dye herself, Amandla Stenberg has also rocked a more natural take on the trim, electing to grow out her dark locks a little for a softer finish – one that perfectly accentuates her bone structure.
The Quiff
Given that she's an actress, we might expect Jada Pinkett Smith to constantly switch-up her hairstyles. Except her constant hair evolution goes beyond even that, as the matriarch of the ubiquitous Smith clan constantly evolves her look between episodes of her online talkshow. This particular effort, which brought together both precise use of clippers and a dash of sun-drenched colour, was a great example of how to go short while still complementing your face shape.
The Undercut
Natalie Dormer drew a definite line beneath her costume drama past when she stepped onto the red carpet with this vaguely Mad Max-inspired cut. It turned out, slightly disappointingly, to have been for a role rather than a belt-and-braces reinvention, but the striking blend – or rather, the lack of any such blend – of the longer locks up top and the shaved sides means that this is how many remember the erstwhile Game of Thrones actress.
So regardless of whether you're trawling for actual inspo, or whether the buzzcut remains very much a half-formed fantasy (for now), these looks showcase the way to go. And if you're still on the hunt for ideas, then check out our list of the best short hairstyles for black women, as well as our rundown of androgynous looks.