How To Stop Biting Your Nails
How to Stop Biting Your Nails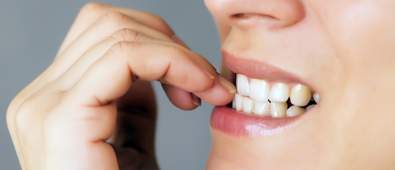 No matter how many times we put it at the top of our New Year's resolution list, nail biting is that nasty beauty habit that we just can't seem to shake.
While it may seem innocent, nothing good ever comes from obsessive cuticle chewing. As well as ruining your freshly painted manicure, your fingers throb, nail growth is stunted and you can even damage your teeth. Whether it's a nervous habit, a stress reliever or a way of passing time, we have some handy hacks that will help you stop biting your nails once and for all.
1. Cut your nails short
Simple yet effective. If your nails are already short there's no chance that you'll be able to find anything to grip and gnaw on. Whilst scissors might not be able to provide you with the same satisfying sensation, it'll be worth it in the long run.

2. Wear acrylics or false nails
Try to bite off an acrylic or false nail and we can bet that you'll only be met with excruciating pain. This hack kills two birds with one stone, as not only are you transforming chewed, raggedy nails into beautifully manicured ones, you're also making it impossible to get your teeth into them.
3. Give your nails a bad taste
As with anything in life, if you don't like it you probably won't do it. Painting your nails with a treatment will not only improve the strength and growing rate your nails, it'll also help you stop biting them. The bitter taste is the fast track to ending nail biting as you quickly learn to keep your hands far, far away from your face. The only downfall is that finger food is off the cards, unless you want to be put off chicken wings and cocktail sausages for life.
4. Get a manicure
If your nails are sporting a gorgeously glossy manicure (at a price), there's a big chance you probably won't want to ruin them. Gel manicures are great as thick layers of varnish are cured onto your nail beds, meaning it's harder for you to chew away at them. With the treatment lasting up to three weeks, not only will your nails grow but you'll also be subconsciously breaking that bad habit.
5. Think about all the bacteria
Think of all the things you touch on a daily basis, from toilet seats and door knobs to your work keyboard and that sweaty pole on the central line. Fingernails are a sanctuary for all kinds of dirt and debris, so biting away at them is nothing but an invitation to your insides for germs and other nasties, which is enough to put anyone off.

These terrific tips will surely help you hit the nail on the head when it comes to breaking bad habits. Follow them religiously and you'll be able to swap that bad-tasting nail lacquer for some pretty polish in no time.
READ MORE: Christmas Nail Art Ideas
Related Categories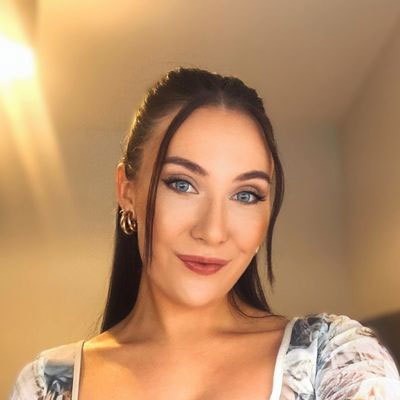 Carly is a beauty editor at Cosmetify and has been a part of our family for three years. She has over five years of experience in health, beauty and wellness writing.