Post-Christmas Skin Treatments
10 Products to Treat & Cover Post-Christmas Skin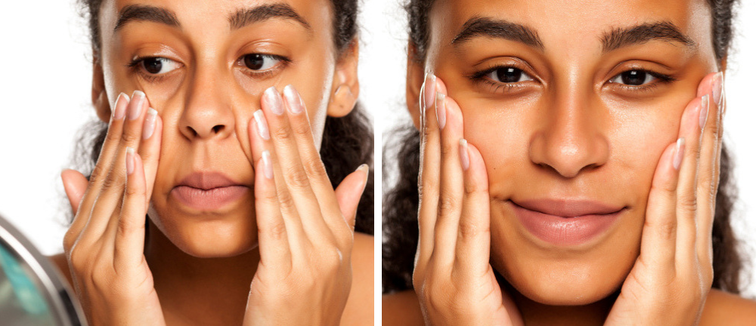 It's so so easy to go a bit overboard at Christmas. Eating chocolate as soon as you wake up suddenly becomes OK; drinking before 12pm is the norm – in fact, drinking every day throughout December is deemed acceptable; party food becomes your standard diet; late nights and early mornings become a regular occurrence and mince pies are eaten like they're going out of fashion (OK, they kind of are, but they'll be back next year). If you're like us, and embrace every one of these things over the festive period, then congratulations: you're doing Christmas right. But, also like us, you'll be very aware of the effects the yuletide routine can have on your skin.
So, in preparation for the extremely indulgent Christmas we're all about to have, here are the best products to treat and cover your post-Christmas skin. Because let's face it, it's inevitable – the camembert, bread sticks and mimosas are already calling out our name!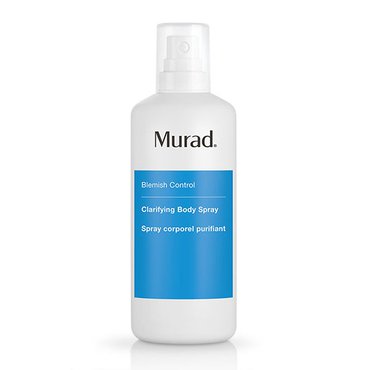 Murad Clarifying Body Spray
Breakouts don't just happen on your face – full body breakouts are a thing too. The only force that's going to stop those pesky pimples is this Murad Clarifying Body Spray. Just a few spritzes and the antibacterial formula purifies your skin from head to toe. Your body will be glowing and you'll feel a whole lot better about wearing that backless dress come New Year.
Go To Store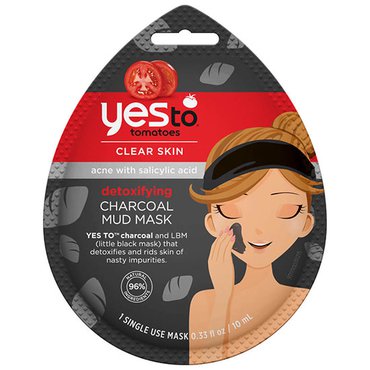 Yes To Tomatoes Detoxifying Charcoal Mud Mask
When it comes to spots, inflammation and redness, you want to feed your skin natural ingredients. Focus on treating your face to a detox with this Yes To Tomatoes Mud Mask. The tomatoes combine with salicylic acid to clear up pores and give your skin the space to breathe and heal. They're also a great source of antioxidants and reduce the chance of any future blackheads.
Go To Store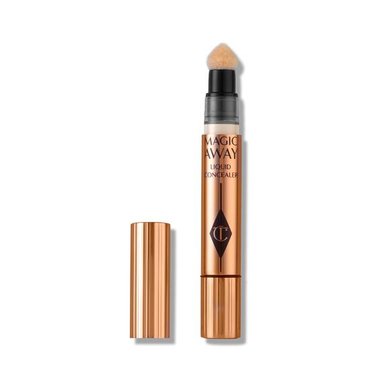 Charlotte Tilbury Magic Away Liquid Concealer
The New Year brings lots of new opportunities and the last thing you want is to be showing up for that job interview or first date with angry pimples. Keep them covered with this Magic Away Liquid Concealer from Charlotte Tilbury. Your skin will be looking luminous and any imperfections will be camouflaged. It'll also hide any dark circles after all of that late night partying.
Go To Store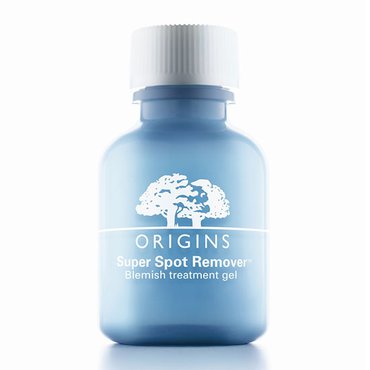 Origins Super Spot Remover Blemish Treatment Gel
This Origins Super Spot Remover is a renowned acne treatment gel that helps battle those breakouts – and in a timely manner, too. Bursting with salicylic acid, anti-spot technology (welcome to the future) and red algae, this miracle-working gel quickly zaps those zits and eliminates excess oil. Until next year, chocolate and alcohol skin!
Go To Store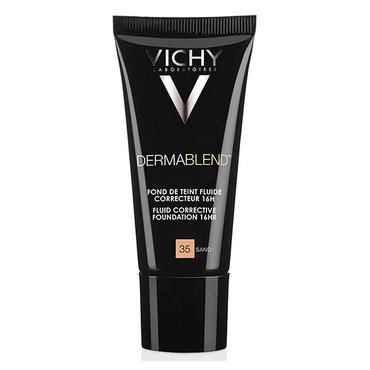 Vichy Dermablend Fluid Corrective Foundation
Designed to mask acne, dark circles, scars and even tattoos, this dermatologist-approved foundation from Vichy provides lasting and comfortable coverage for up to 16 hours. Thick foundations can lead to bigger acne problems. That's why this light and hydrating foundation is the perfect solution for those who want full coverage but without that claggy feeling. It's also great for both oily and dry acne-prone skin types.
Go To Store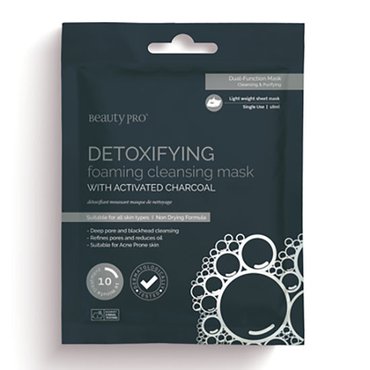 BeautyPro DETOXIFYING Foaming Cleansing Mask
We all love a good face mask: they're quick, easy and a bubble one like this brings lots of laughs. But those aren't the only reasons. This particular detoxifying mask from BeautyPro is rich in fruit extracts, which are great for refining your pores and reducing oil production. The charcoal works deep into your skin to clear out impurities, leaving you with a clean and clear complexion. Get ready for those compliments!
Go To Store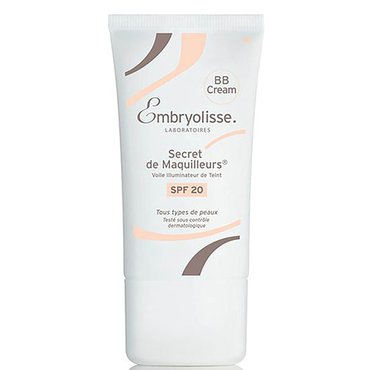 Embryolisse Complexion Illuminating Veil 30ml
If you're lazing around and don't want to have to make that much of an effort with your makeup, then this illuminating BB cream from Embryolisse is the perfect beauty option. It keeps your skin hydrated and looking healthy while evening out your complexion and minimising the appearance of pimples and redness. It also offers SPF 20 protection for if you do happen to step foot outdoors.
Go To Store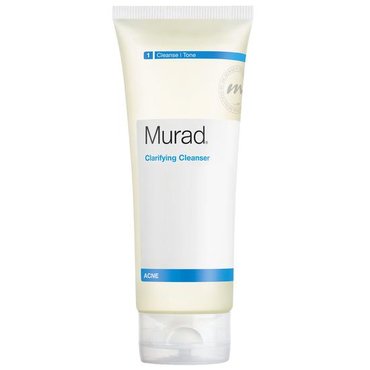 Murad Clarifying Cleanser
Another Murad treatment but boy oh boy is this a goodie (and we're speaking from personal experience). This fan-favourite cleanser polishes away dead skin, impurities and dullness to reveal a more youthful and brighter face. It gets deeps into your pores to clear blackheads and smooths out any dry patches. It's great for both acne-prone and blemished skin.
Go To Store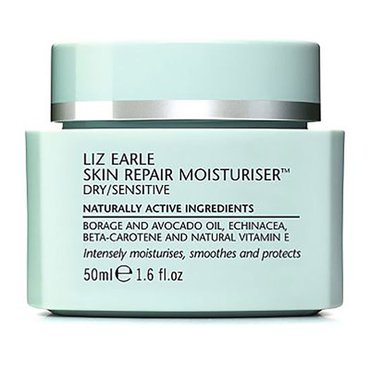 Liz Earle Skin Repair - Dry/Sensitive
Speaking of dryness: if your skin has suffered majorly this winter, fear not – Liz Earle's Skin Repair moisturiser is here to save your face. Incredibly rich and soothing with a host of powerful natural ingredients, this is perfect for super dry skin, especially during winter time. It's non-greasy, delightfully refreshing and will instantly revitalise any dullness and dry patches. Use morning and night for some seriously intense hydration.
Go To Store
Water
Water: the fool proof way to detox your skin. It's very underrated but man, it does the job. Water keeps your body and skin hydrated and when your skin is hydrated, it's happy. Not only does it flush out all of those nasty (but oh-so lovely at the time) toxins from the inside but it cleans you up on the outside too. Banish those blemishes and soothe any redness by making sure you're drinking two litres a day while eating up your fruit and veg. Yes, this may sound motherly but trust us, your skin will soon clear up and your confidence will be back through the roof.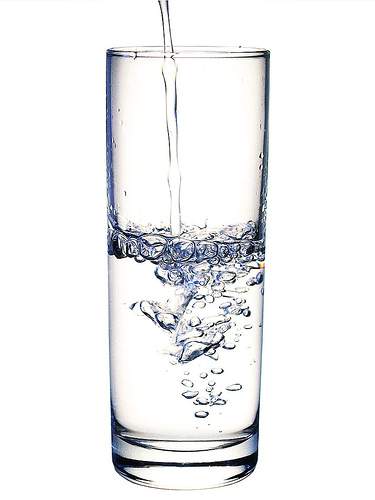 As always, prevention is better than cure. But if we told you to swap mulled wine for green tea and mince pies for a carrots (we're sure Rudolph wouldn't mind) that would be boring. Christmas is about feasting and having a good ol' time, amirite? And if you can't eat, drink and be merry then seriously, what's the point?
Want more skin care tips? Check out our guide on how to get glowing skin and The Top 6 Moisturisers for Acne-prone Skin to keep your complexion looking radiant this winter.
Related Categories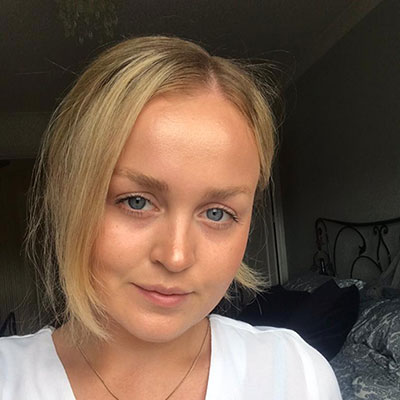 A firm believer that dehydration is a character flaw and good skin starts from within. Hyaluronic acid is her saviour too though.