Dry Shampoos: Why You Should Skip Hair Wash Day
By Ellie Child
-
3 months ago | Updated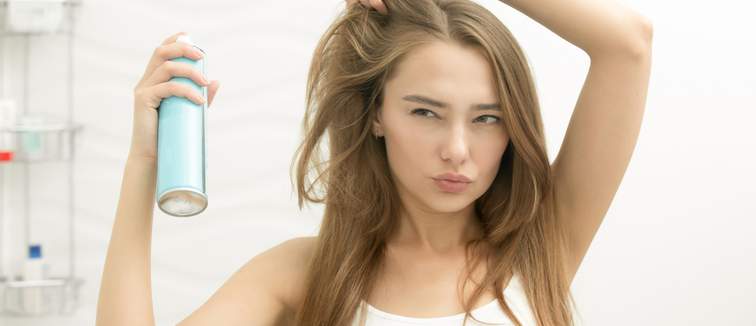 Hair wash day is something that we think about in advance and, occasionally, schedule our social events around (guilty as charged). For me, hair wash day commences every two days – inconvenient yes, but that's just the cruel reality of having an oil-prone scalp.
However, recent studies have shown that if you too are cursed with oily roots, there is a remedy. The price? Totally free. BUT – and this is a big but – you have to endure greasy hair for quite a while.
What is hair training?
Hair training is a process in which you refrain from washing your hair for as long as possible. If I were to start 'training' my hair, I'd begin by adding an extra day between washes (leaving it for three rather than two). As each week went by, I'd add on an additional day until my hair became used to not being washed so frequently.
How does it work?
It's important to remember the following principle: the more you wash your hair, the greasier it becomes. Yep, possibly the most nonsensical statement you'll read today but that's just the way the cookie crumbles.
Basically, over-washing your hair can strip it of its natural oils, which then encourages the scalp to produce more and more oil – the very thing you're trying to rid your strands of.
Experts haven't given an exact number of days that you should leave off washing your hair for but recommend as long as possible. The only exceptions to this are finer-haired folks and frequent gym-goers or someone that lives in very humid conditions.
It's also worth noting that the thicker your hair is, the less oil there. This means you don't have to shampoo as much. Remember, all hair types vary and have different thresholds, so you'll need to decide what you're comfortable with.
So, what's a gal (or guy) to do?
Put the shampoo and conditioner down, mentally prepare for a lack of good hair days and put some simple strategies in place to counteract the 'I haven't showered' look. Luckily, we're here to help you with the last part.
Beauty Instagrammer Milana shows us how to rid the appearance of greasy locks with two key products. It may take us a bit of practice to master this but it's DEFINITELY worth it.
The main tool you're going to rely on throughout the hair-wash-free days is dry shampoo, and there is no shortage of brands to choose from. As someone that has recently starting 'training' their hair, I'm here to recommend the best dry shampoos for staying fresh.
Top 5 dry shampoos for oily hair: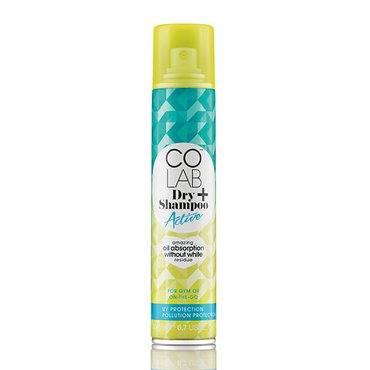 COLAB Active Dry Shampoo
Created by international blogger Ruth Crilly and a team of experts, this dry shampoo is sure to leave your locks feeling refreshed, revived and smellin' fine.
Buy now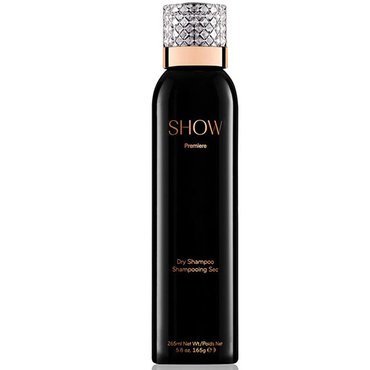 SHOW Beauty Premiere Dry Shampoo
One thing worth noting about this dry shampoo is its lavish packaging and rich scent. It works amazingly for those who also require a little added texture and volume, making it a real winner. Coming in at a slightly higher price tag, this dry shampoo is definitely one for those special occasions.
Buy now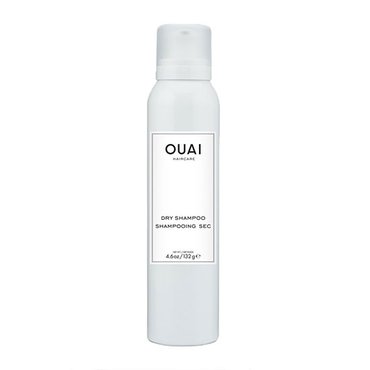 OUAI Dry Shampoo
When Khloe Kardashian religiously uses a brand, you know you're onto a good thing. For salon-quality results, put your trust in the OUAI Dry Shampoo.
Buy now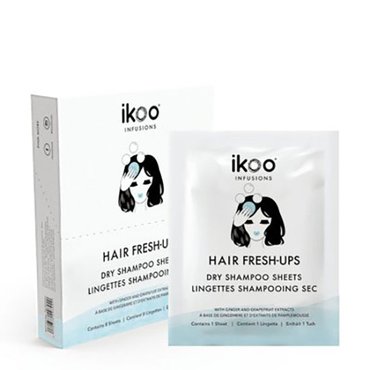 Ikoo Hair Fresh Ups Dry Shampoo Sheets
Ideal for hand luggage, these oil-absorbing sheets make the perfect travel companions for last minute touch-ups.
Buy now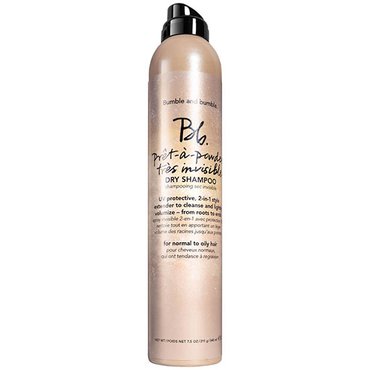 Bumble and bumble Exclusive Pret A Powder Tres Invisible Dry Shampoo
As a lover of Bumble and bumble products, I was fairly certain this product wouldn't disappoint – and I was 100% right. Keeping your hair looking (and feeling) fresh for days, the dry shampoo is a must for anyone struggling with greasy roots.
Buy now
Ready to brave a few hair-wash-free days? We hope so (and so does your scalp). In the meantime, give your strands an extra helping hand by discovering the best hair vitamins with our Ultimate Guide To Hair Vitamins for grease-free, healthy locks.