Hanz de Fuko Hair Wax Review
Sponge Hair Wax by Hanz de Fuko Review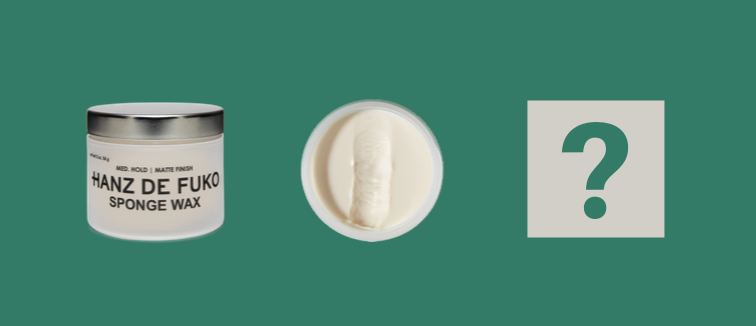 As a rule of thumb, the world of grooming is far easier to navigate than that of beauty. No eyeshadows with names that sound like sub-atomic weaponry, less migraine-inducing colour ranges and no sudden miracle cures without which our too-long-neglected flesh will wither and die (apparently).
It's enough to leave you nursing a healthy sense of scepticism about the whole industry. Except that it's all too easy to overcompensate and dismiss any new or higher-quality alternative to an old favourite as little more than 'better marketing'.
And that's especially true of hair wax. We all started off on a tin of VO5 or some such equivalent – economical, does the job well – and that's where many of us were happy to remain. Because how much difference can a pricier formula really make? It either slicks back hair or doesn't, right?
That's why I decided to try out Hanz de Fuko's Sponge Wax, to discover if there's a clear difference or whether a shadowy cabal of Mad Men-type figures really were stringing us all along.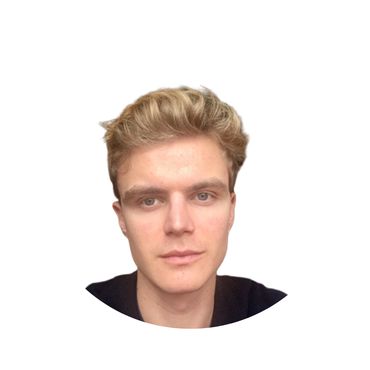 The Rundown
So the first thing to note is that there really is a difference. On hair wax, at least, we've not been duped by the cabal.
The hold is not only strong but longer lasting, something I discovered to my cost when parting my hair too close to the middle. Ordinarily, I'd simply restyle it but on that particular day – and date – I had to settle for looking a little 90's era Suede, a bit Tim Burton and entirely like I'd got ready in the dark. This hump in the road aside, though, the formula's improved strength was a massive plus.
But perhaps the single greatest aesthetic feature was the increased volume and life. Quiffing or smoothing down hair typically means moulding your locks into some sort of single mass, unyielding to the touch and vaguely Lego-lite. The Sponge Wax, however, keeps everything looking a little livelier; the product is less obvious and while everyone with passing grooming knowledge and a brain knows that your hair hasn't just fallen like that, it's a nice enough fiction.
On top of this, your hair retains its natural colour better. So while my type of blond normally takes the sorry road from Danish to dirty with each waxy-fingered pass, Hanz de Fuko keeps things looking fairly Scandinavian up top.
Given how most of us are moving away from shampooing our hair every day, it's worth noting that the wax can look quite different depending on how cleansed your locks are. If you've washed your hair that morning, for instance, you'll likely be a little taken aback at the levels of volume and bounce, while working the product through slightly greasier hair has an effect more comparable to a typical, common-or-garden wax.
What's behind these differences? Well, for one thing, the ingredient list is a little less dense with confusingly named chemicals, resembling more the wares you'd find at a farmer's market. Aside from any styling benefits, the 100% organic fusion of jojoba seed oil, castor seed oil, horsetail fern extract and eucalyptus extracts actually helps promote thicker hair growth, as well as relieving scalp disorders like dandruff and eczema. That's what the scientists say, anyway. My sole contribution here is to remark that the blend smells cleaner and better than just about anything I've ever worked through my hair.
The Verdict
Hanz de Fuko's Sponge Wax could well be the best hair wax for men – it's certainly the best I've ever used – but that's not going to persuade the legions of guys who are settled with their own long-time favourites. And nor should it, necessarily. If you're a student, say, then it's hard to justify splashing out on high-quality hair styling, in much the same way you wouldn't tuck into a steak dinner every night.
If you're a little older and a little more financially secure, however, then it's certainly something to consider. It's crazy how many guys will spend a small fortune on a shirt while some several inches further up they simply 'make do' with their hair products. What's more, the wax is long-lasting and strong enough to be surprisingly economical, making the discrepancy in price nowhere near as much as a first glance might suggest.
I certainly enjoyed it, and was actually presented with an unexpected survey opportunity when I threw a party on what turned out to be the wettest weekend in months. As my increasingly bedraggled guests turned up with hair washed clean of product, I passed around the wax and – being a consummate professional – asked what they thought. And it may well have been simple politeness, or at the very least a desire to avoid being turfed back out into the rain, but everyone seemed to like it just as much as me.
So not exactly the kind of rigorous data that a silicon valley-originating brand like Hanz de Fuko might expect, but good enough for me. And also, I hope, for you.
For more info, check out Cosmetify's ultimate guide to hair wax.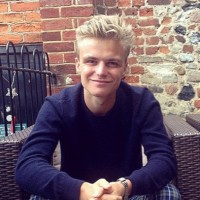 Alex has over six years of experience as a writer. He demonstrates exceptional grooming knowledge and has a natural skill for following current trends.