A Handy Guide to the Best of Amika Hair Care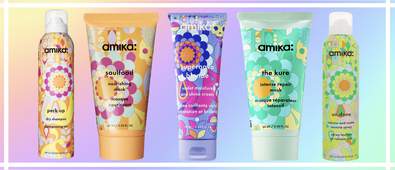 Amika entered the hair care scene armed with rainbow-inspired, Insta-worthy packaging, cool and quirky product names and of course, high-quality, revolutionary formulas. Having undoubtedly caught the eye of beauty buffs everywhere, they're the next brand to pave the way for the hair care industry.
Passionate about creating collections that cater to every type, texture and style, Amika pack their bottles with 'super stuff', all whilst banning the nasties (1,300 ingredients and counting). It's no secret that all hair is welcome here. So, pull up a chair and cast your eye over our handy guide to the best of Amika hair care, where you're bound to find your new, go-to hair essentials.

Amika Shampoo & Conditioners
Amika has become one of the go-to brands in hair care for a reason. Their range is drenched in specific products for all hair types, from messy to slick, thick to fine. Browse this bestselling selection to find the product that is tailored to your collection.
Choose a volume and thickening shampoo if you want to add some oomph to your locks or opt for a cleansing conditioner to keep those tresses feeling silky-soft. Whatever addition you make to your selection, do so with a clean conscience: all of Amika's products are vegan, cruelty-free and free from artificial colourants.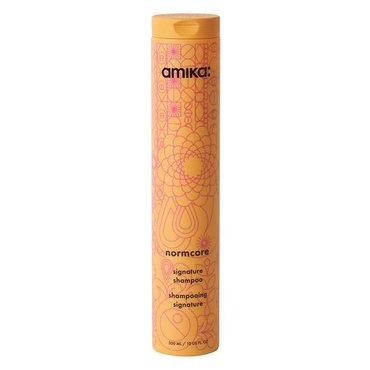 £14.00
Put your search on hold, we've found 'the new normal' shampoo for damaged, dull and dry locks. One of Amika's best-selling shampoo is saturated in hair-loving nutrients that transform tired and frizzy hair into gorgeous, glossy locks.
The diversity and flexibility of this nourishing formula makes it suitable for all hair types, even coloured or chemically treated tresses. The revitalising remedy is powered by sea buckthorn, a must-have ingredient that helps encourage strength and elasticity.
Coconut acid also makes managing those bountiful locks much easier, as it provides brilliant lathering and conditioning properties. Add the enriching remedy to your hair care routine and notice visibly healthier hair that you can't stop running your hands through.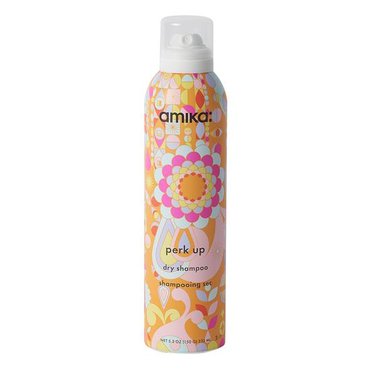 £18.90

£20.00

(6% off)
The bright, colourful and vivid packaging of this must-have shampoo reminds you of a summer festival, and that's exactly the kind of place where it comes in handy. Tailored to those who are always out and about, it's the closest thing you can get to washing your hair without water.
Simple and effective, the dry shampoo is ideal for short breaks away, long journeys or just when you haven't had time to thoroughly wash your hair. Imbued with rice starch, the formula removes excess dirt and oil without leaving behind any of that unwanted residue.
Such is the potency of the remedy, it's volumising and texturising properties mean it can be used as a styling tool, perfect for when your hair needs a little extra oomph.
If ever you were in doubt of the quality of Amika's best-selling dry shampoo, relax in the knowledge that it picked up the 'Best Dry Shampoo' at the 2017 Reader's Choice Awards.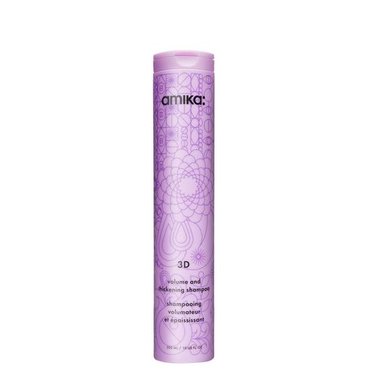 £16.00
Amika knows what you want in a shampoo. They've developed a creamy, lightweight shampoo that's an effortless dream to apply and it's a glorious dream to run your hands through your hair once you've finished.
Harnessing the volumizing properties of hydrolysed vegetable protein, this remedy delivers thicker hair that looks and feels flawless. Hydrated and nourished, each strand locks in moisture from the follicle to the tip, resulting in a healthy head of happy hair.
As much as you want to enjoy your gorgeous, full locks, they need protecting, but don't worry, Amika can do that for you. They've infused the formula with sea buckthorn, a natural ingredient that adds elasticity and hydration.
Get ready for all your Insta followers begging you for your hair care secrets (we don't mind if you tell them).
£16.00
Their 3d Volume & Thickening Conditioner is drenched in nourishing ingredients to produce velvety-smooth, volumized tresses that are a doddle to manage. Add this bestseller to your shower routine and notice tangibly softer and shinier locks in just a few weeks.
Designed to add thickness and moisture to fine hair, the formula is imbued by a nourishing blend of hydrolysed vegetable protein and sea buckthorn; the duo's moisturising qualities hydrate your hair and leave your locks feeling full.
Suitable for fine, limp or flat tresses, coat your hair with the creamy, lightweight texture whenever your hair feels like it needs an injection of vitality.

Amika Hair Styling
No-one does style quite like Amika. The ground-breaking brand knows how to perfect every look, whether it's the messy, bedhead vibe or the professional, slicked back style. Add texture, volume and long-lasting hold to your locks with their deluxe collection.
The inclusive brand caters to every style and every form: choose between a hairspray, gel or cream to sculpt those luscious locks to perfection. Sleek and compact, every product has been specifically designed to be easily portable, ideal for those fun-filled weekends away with your friends.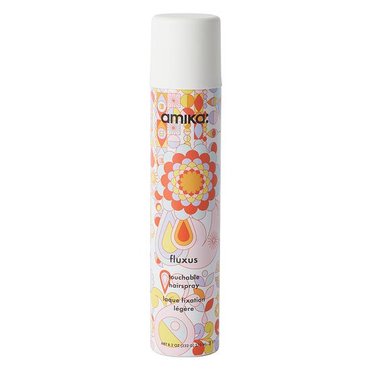 £20.00
Easy-to-use and highly malleable, this hairspray lets you sculpt your locks however you wish, whether that's with the carefree and rugged image or something more refined. The formula is flexible enough to be resculpted throughout the day, giving you the freedom to change your look depending on what you're doing.
Antioxidant rich and rife with vitamins, the nourishing remedy produces sexy hair that looks on-point, but also makes those luscious locks softer and smoother. The colour safe formula contains polymers to protect against humidity and omega-rich sea buckthorn to help you maintain your gorgeously styled, conditioned hair.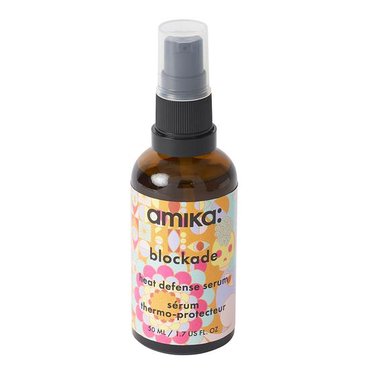 £20.00
Amika are renowned for the quality of their styling products, and Amika Blockade Heat Defence Serum is the jewel in their crown.
Designed to take the wrath of your heat tools, this weightless defence serum protects your strands from becoming fried, frazzled and frizzy.
The nourishing remedy is purposely designed to protect hair from heat up to 230°C, all whilst locking in moisture to keep locks healthy and hydrated.
£20.00
Is there a sexier look than voluminous, flowing locks? We don't think so, and if you agree, here's your chance to replicate that dreamy style without going heading to the salon.
The beauty of the blowout spray lies in its dexterity: you can add or remove texture and volume as you please until you get your signature look. You don't have to worry about your style falling flat either; the long-lasting qualities keep those lustrous locks in place throughout the day.
Whilst we appreciate that styling products are all about the looks, this thickening spray delivers a wearable style that doesn't damage your hair. The spray is seamlessly absorbed into your hair without leaving excess sebum or residue, resulting in a matte finish that looks entirely natural.

Amika Colour Protection
Calling all blondes, brunettes and...well, everyone. Amika appreciates that coloured hair needs a little bit more TLC and has created a range tailored to those who are always showing off a new hair colour.
They also appreciate that there are few things more infuriating than spending your hard-earned cash on a new colour, only for it to fade a few weeks later. Keep your new colour looking light, bright and lustrous with their premium collection. Each product is formulated with an enriching blend to improve the look, feel and health of your locks.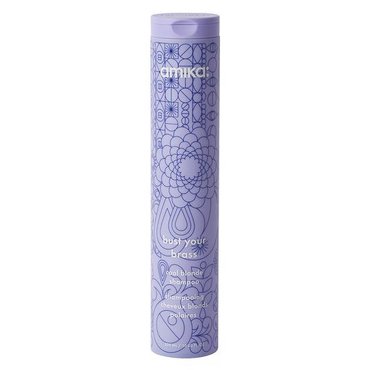 £16.00

£17.75

(10% off)
This one's for all you bodacious blondes. Blondes have more fun, but only when they have gorgeous hair to show off. Amika's best-selling shampoo is designed for lighter tones and is specifically formulated to prevent yellow undertones from creeping through.
The colour protection is taken care of by the infusion of ultra-violet ingredients, which are complemented by wild cherry bark to maintain vivid colour and shine. Whilst that enriching blend enhances your hair's appearance, hydrolysed keratin retains moisture and amplifies elasticity.
To make sure your locks stay strong, soft and smooth, a nourishing dose of avocado oil delivers continuous hydration for a gorgeous finish. Vegan and cruelty-free, this versatile formula is suitable for all hair types, because everyone deserves to have confidence in their hair.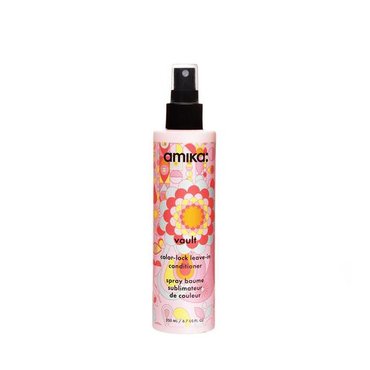 £20.00
For those of you who love to show off a new colour every few months, you appreciate the difficulty in maintaining that initial burst of vivid colour. Amika also understands the toils of fading colour and have created the antidote in a bright pink bottle.
Their Vault Color-Lock Leave-in Conditioner is saturated in hair-loving amino acids, a powerful group of ingredients that restore shine and smoothness to keep your colour looking bright and bold. Whether you've gone for light, blonde tones or a fearsome pink, this shampoo makes your hair stand out from the rest.
Once you've established your dream colour, it needs protecting. Amika have imbued this leave-in formula with UV absorber to prevent colour fading from sun exposure.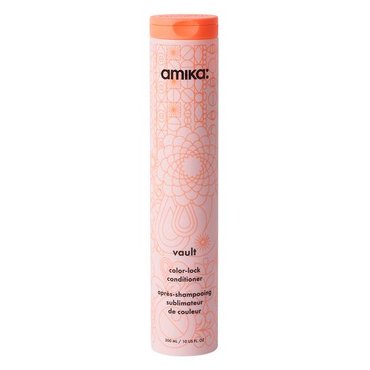 £14.00
Calling all you colour junkies, the Vault Colour Lock Conditioner is drenched in active ingredients to lock in that gorgeous new colour. Whether you've gone for a bright blonde, a subtle red or a daring pink, Amika have created a potent formula that caters to all colours and hair types.
Utilising the antioxidant-rich qualities of soybean oil, the nourishing remedy protects your tresses against environmental stressors and toxins to maintain a silky-soft touch. Complementing the protective properties of soybean oil, a soothing stream of amino acids enhances your hair's elasticity, smooths the cuticle and keeps it looking flawless.
Completing the formula, an enriching dose of betaine locks in moisture to keep your hydrated, resulting in a radiant shine. Add this bestselling shampoo to your collection for Insta-worthy locks you love to show off.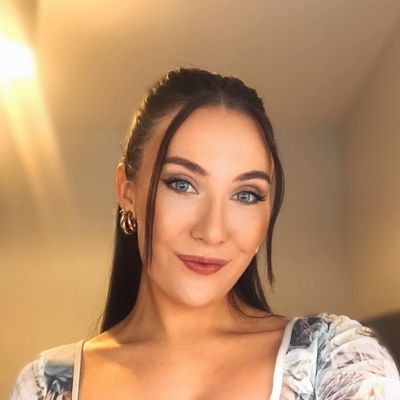 As the Senior Content Editor for Cosmetify, Carly is the go-to for all the latest (and greatest) beauty tips, tricks and trends. With over six years of experience in the industry, she knows all the ins-and-outs when it comes to health, beauty and wellbeing.