Cheap Makeup Gift Sets to Save You Money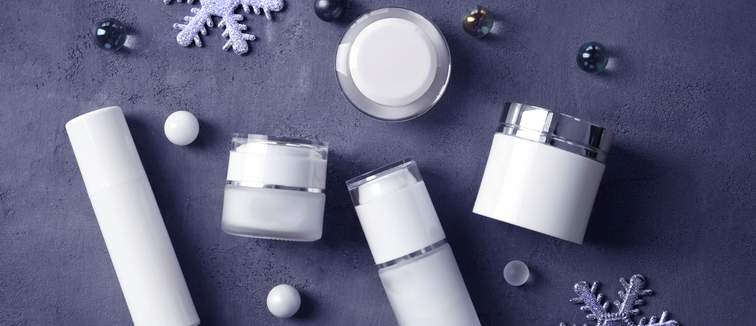 It's funny how on a normal day of shopping we don't give gift sets a second look, but as soon as the Christmas period approaches they become seriously hot property. Festive duos and gift sets are literally everywhere you look, from the moment you enter a store to popping up on the homepage of your favourite beauty sites (us included, oops).
But when you actually think about it, they're pretty worthwhile. You can save time on scouting out the perfect present by getting a compact, gift-wrapped duo that complement each other perfectly, making you the master at gift-giving. So, in classic Cosmetify style, we're going to show you some best buys to help you save those extra pennies whilst still offering you some of the best skin care gifts and makeup sets that will make you the new favourite aunt/uncle/brother/sister etc of 2019.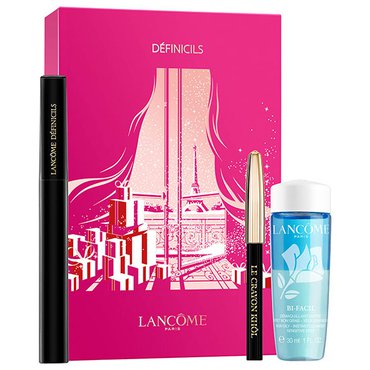 If you ever wanted to know what the dream beauty kit looked like, it's this. Packed full of eye-enhancing essentials, this set from Lancôme helps you achieve a range of model-like looks that enhance and define your peepers. It consists of everything needed to beautify your eyes, plus a skin care essential to keep them feeling their healthiest.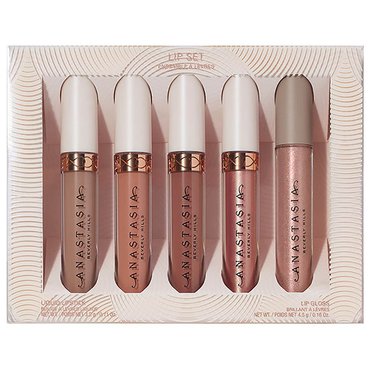 Hitting you with five fab lip products, this set from Anastasia Beverly Hills is the perfect treat for makeup lovers. It includes the shimmering glosses and chic mattes which all glide easily for a long-lasting, full-coverage pigment that looks totally Insta-worthy.
What's more, you can add these miniature lippies into your handbag essentials, meaning your pout will be looking like a straight 10/10 at all times. Look out Angelina Jolie, you've got competition.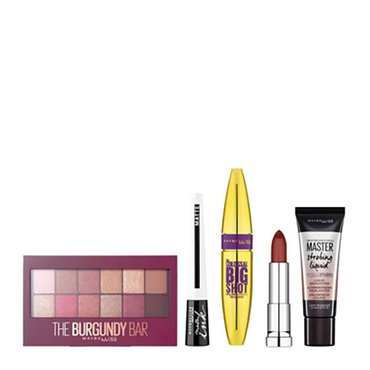 The power to create endless looks begins with these gems from Maybelline. Together, these innovative makeup essentials revamp your look by adding a smoky and sultry finish to your style. The universally-flattering Maybelline Burgundy Bar Palette enhances and dramatises your eyes whilst the Maybelline Mascara Colossal Big Shot Black gifts you with larger-than-life lashes.
Pair that with the brand's matching lipstick, eyeliner and strobing cream and you've unlocked the secret to achieving a complexion that puts Barbara Palvin's to shame.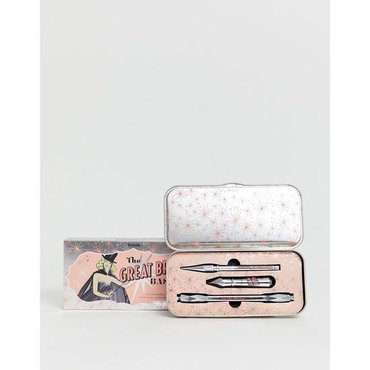 Whether you're discovering the classic Benefit brow selection for the first time or restocking your everyday essentials, this collection is an absolute must for those seeking a penny-saving deal. Containing everything you need for bold, beautiful brows, the set makes for an ideal indulgent treat.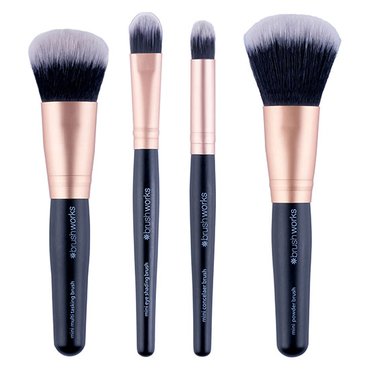 Loved for their innovative designs and cheap prices, Brushworks have become a firm favourite amongst beauty fanatics everywhere - with good reason, too. This iconic set allows you to perfect and enhance your complexion with complete precision, making it a makeup kit must-have. Perfect as a birthday or Christmas gift, this four-piece set helps in the most inexperienced beauty lover create professional results.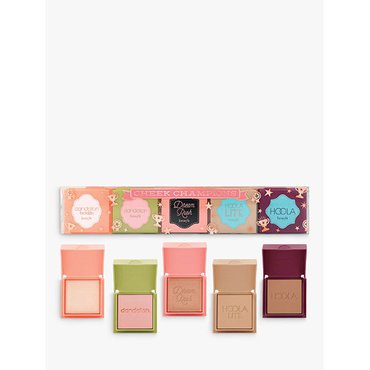 Get a lot for a little with this selection of dreamy must-haves from Benefit. This brand knows a thing or two when it comes to attaining a glowing complexion, which is exactly what this gift set provides. Packed with some of Benefit's sell-out complexion products, this wallet-friendly kit is not to be missed.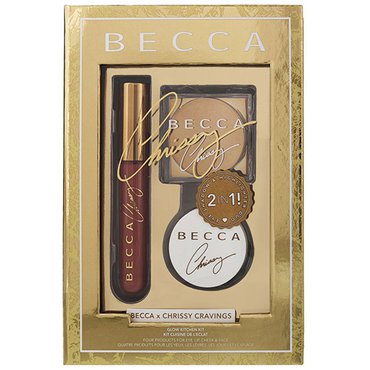 Discover a brilliantly sweet makeup selection from Becca and uncover beautified results like never before. Featuring everything you need for a flawless complexion, this set is ideal for achieving a glam finish that leaves heads turning and jaws dropping.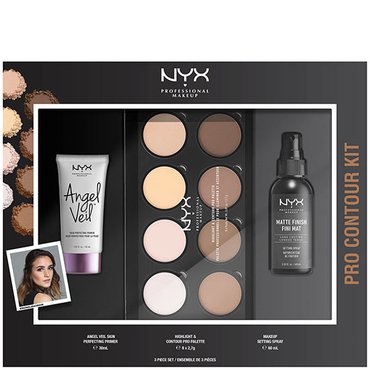 Okay, now we can't teach you how to contour like MakeupByMario, but we can give you every tool you need to get the job done. This gift set contains everything you could possibly need to get that Kimmy K contour whilst also setting it in place for a faultless finish that lasts all day long. Get this in your baskets ASAP!

If you're playing the role of Father Christmas this festive season, these affordable gifts sets will ensure you start the New Year with some money. They beat vouchers any day of the week, if you ask us. For more inspiration, check out our guide to the best gifts for him under £30 and the best gifts for her under £50.