The Best Leave-in Conditioners for Men of All Hair Types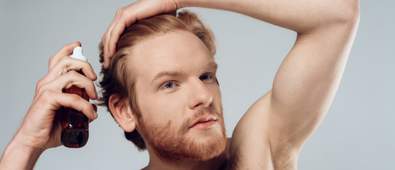 It sometimes seems crazy that a hair care product so absolutely vital to women can leave such little impression on the world of male grooming. We're talking, of course, about hair conditioner. A holy grail item within certain households, it's met with a resounding shrug by others. And, unsurprisingly, the difference in attitude is often split along gender lines. After all, conventional wisdom suggests that a man requires little more than a razor, deodorant and some sort of hair wax. Maybe an aftershave if he's feeling fancy.
Thankfully, we now regard this as neither especially conventional nor wise. We both expect more from our cosmetics, and better appreciate the stresses that modern living can exert on our bodies. And it's here that conditioner enters the scene.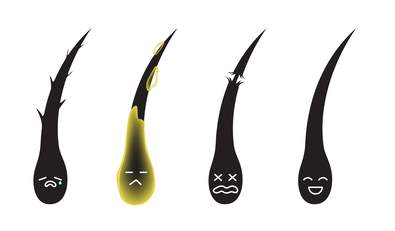 Your hair is covered in microscopic cells that, when damaged, push out. This leaves individual hairs coarse and stripped of essential moisture, especially if you're using cheaper shampoos. In fact, perhaps the best way of thinking about conditioner is as a moisturiser for your hair. It brings back lustre, shine and health, transforming that crosshatched mass of wisps and corkscrews into something more photogenic and presentable.
Because while you and your mates are unlikely to have swapped conditioner tips and 'inspo', you've almost certainly seen the benefits on the scalps of numerous different male celebrities. If ever you wondered how to bridge the gap between your hair and that of the great and the good, the answer may well reside in bottle of high-grade conditioner.
So read on to discover our pick of the very best leave-in conditioners for men.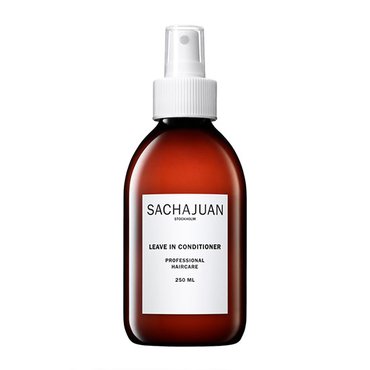 £15.90

£30.00

(47% off)
Given that Sweden is a traditionally seafaring nation renowned for design, it should perhaps come as no surprise that this leave in conditioner unites both elements. Utilising Sachajuan's own proprietary Ocean Silk technology, itself a blend of cold water algae, the brand's hair care specialists distil huge amounts of conditioning goodness into each chic, minimalist bottle.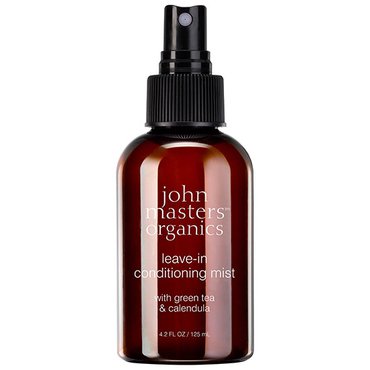 £19.20
Meet John Masters- the brand that can give your hair a salon-worthy transformation from the comfort of your own home. A little goes a long way with this leave-in conditioner, thanks to its super-concentrated formula. Expect locks to feel silk-to-the-touch and boast a light shine - ideal for dry hair types.
By now, we're all familiar with the benefits of a Mediterranean diet. And no, that 3am pizza in the back of the cab doesn't count. There is, however, wiggle room, as exhibited by Novex's Coconut Oil conditioner. This nourishing and repairing conditioner is proof that working one of southern Europe's most popular ingredients through your hair can bring about a whole host of benefits, chief among them detangling, adding shine and protecting from damage.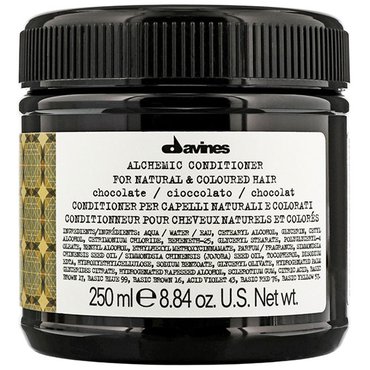 £6.80

£9.40

(28% off)
If alchemists were focused on turning base metals to gold, then the central aim of Davine's Alcheme formula is to transform your locks into the very best version of themselves. That means tailoring each formula according to the colour and tone of your hair, a design choice that enables you to lock in a natural or chosen shade. This particular blend boasts strong colour pigments that combine with hydrolysed milk proteins to leave locks both moisturised and vibrant with colour. Explore the Davines collection to discover more specialised formulas.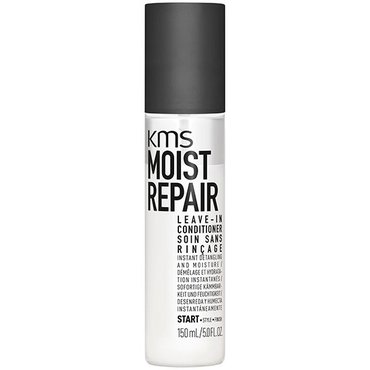 £17.09

£19.40

(12% off)
If your hair is prone to bouts of dryness, then this KMS spray conditioner is just the thing that your body's crying out for. Aloe provides intense moisture for a smooth, sleek finish, whilst a touch of vanilla freshens your hair. With the formula being so light enough, it can be used daily on unwashed hair for a hydrating hair pick-me-up.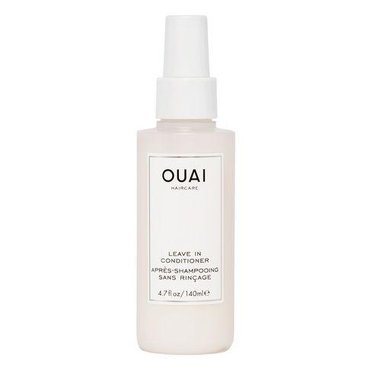 £12.00
OUAI pack their formulas full of active nutrients, focusing on the strengthening power of proteins, amino acids and vitamins. This nourishing remedy combines an abundance of soothing ingredients to detangle, condition and protect your luscious locks.
Combat dryness, lock in moisture and rebuild your hair's shape and structure for bountiful hair you love to run your hands through.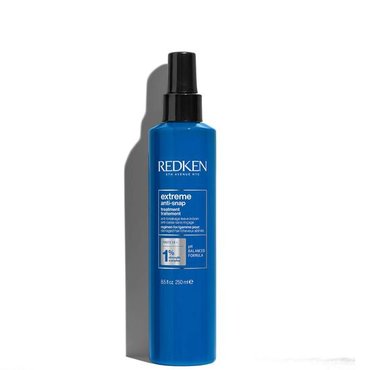 £15.75

£20.25

(23% off)
Lightweight yet intensive, Redken have created the ultimate form of defence for your hair. Don't worry about heat styling, UV rays or vigorous brushing damaging your locks, this potent remedy negates any damage from your daily routine.
Suitable for regular use, it adds strength, body and shine to your locks.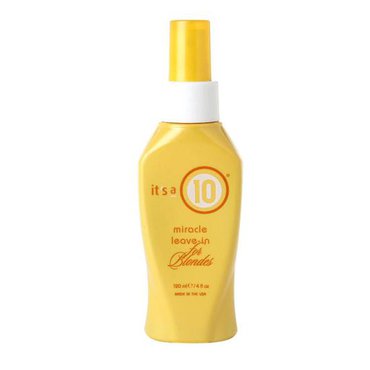 £16.20
This is one for our blonde and fair-haired dudes. It's a 10 deliver a leave-in conditioner that caters specifically to blonde hair colours, whether that be natural or a box-dye. As well as de-frizzing, detangling and restoring moisture, the formula brightens blonde locks, increases shine and enhances highlights, leaving you with a barnet that always scores 10 out of 10.
We're trying our best to offer up something a little bit different in this blog. This dry conditioner from Amika is tailored to men who are always on the go (yes we're looking at the gym bunnies, workaholics and travellers) and don't have time for a thorough hair care routine.
Designed to spruce up those locks between washes, it's a must-have in your travel bag for festivals, weekends away and short holidays with your mates.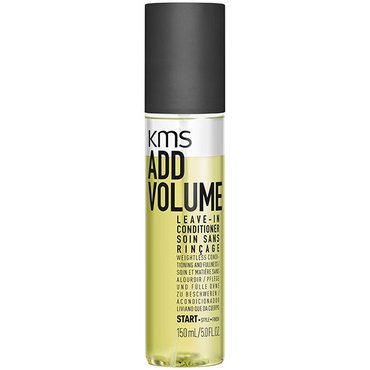 £17.09

£19.40

(12% off)
Brace yourselves, we're about to turn up the volume. Promising up to 40% more volume, welcome KMS' revitalising remedy into your routine to enjoy bigger, bolder and bouncier locks.
Powered by citric, lactic and malic acid, the weightless formula silently transforms your tresses from dull to dashing as you go about your day.
Long hair, short hair, afro or straight – practically any hair type stands to benefit from a few well-directed drops of conditioner. And, best of all, you don't need to reconfigure your routine or commit to applying it everyday. Simply working a little of your preferred formula through that 'do every few days can have a near-instant effect on the way you feel about your hair. Find out more by checking out our guide to leave-in conditioner.
Related Categories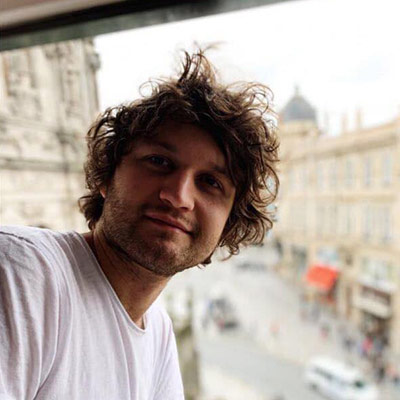 After six years of experience in content writing, Luke followed his passion for male grooming, particularly fragrances, hair styling and natural skin care.