10 Blue Shampoos That Every Brunette Needs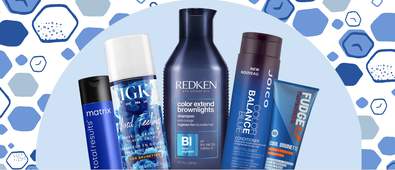 Chances are, you've heard all about purple shampoo. Designed to bust brassy tones, it's a saviour for those wanting to keep blonde and highlighted locks looking salon-fresh. But, what's the equivalent for brunettes, we hear you ask? The answer: blue shampoo.
Here's a fact that'll have you wishing you paid more attention in art class; blue and orange are opposites on the colour wheel and can counteract each other. Blue shampoo is therefore a cleansing toner packed with blue pigment in order to effectively neutralise the orange and copper tones found in naturally brown and dyed dark hair. Just like purple shampoo, they're your one-stop-shop to keeping dark locks cool, vibrant and refreshed between salon visits.
Sound like something you need? Keep scrolling to find the best blue shampoos on the market.
£25.00

£31.99

(22% off)
An essential set for all brunettes. This shampoo, conditioner and hair mask trio utilises blue pigments in order to banish brass, colour correct and neutralise orange tones. Brunettes will see cooler, cleaner results instantly as locks remain salon-fresh.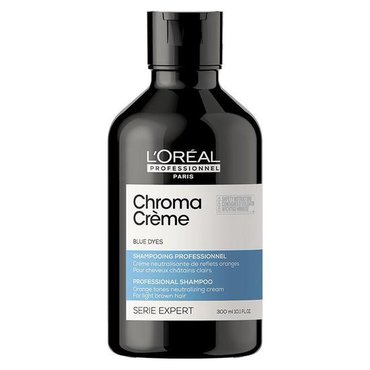 £11.10

£15.44

(29% off)
Specially developed for light to medium brown hair, this shampoo is enriched with blue dyes to reduce the appearance of orange undertones in hair. Hair fibres are nourished without stripping colour for refreshed and radiant tresses.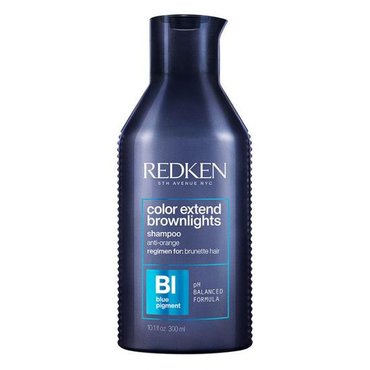 £20.79
Colour-correcting pigments are deposited onto strands to keep both natural and highlighted brown hair types looking their best. Unwanted brassy tones are banished for a brighter, cooler brunette shade.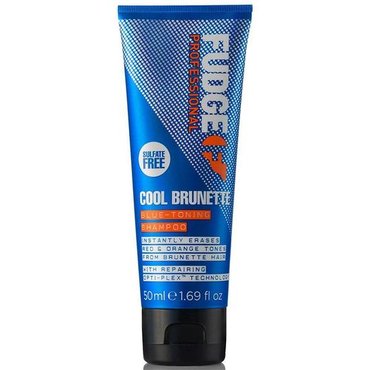 £6.70

£15.00

(56% off)
Strong enough to combat copper tones but gentle enough to not strip colour or stain your hairline. This blue shampoo for brunettes ensures that your 'do stays fresh and vibrant between salon visits.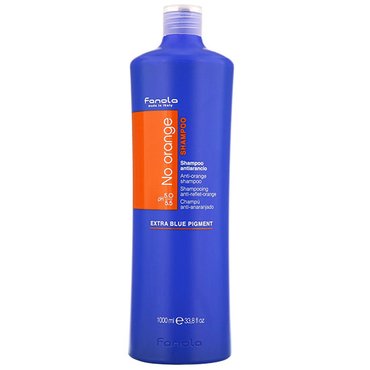 £9.90

£19.95

(51% off)
Say no to orange (and red, and copper) with this shampoo from Fanola. A godsend for brunette, dark blonde and warm hair types, this formula neutralises strands for a fresh and radiant colour.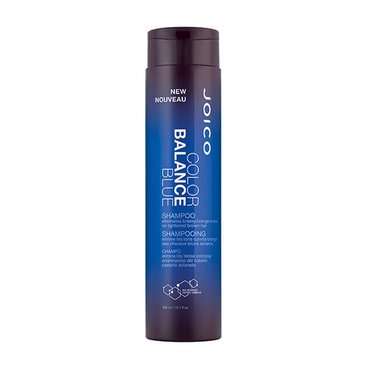 £12.95

£14.21

(9% off)
This blue shampoo from Joico pulls out all the stops to de-brass brunette hair. Working best for dark brunettes with professional highlights, the formula keeps warm and brassy undertones under wraps.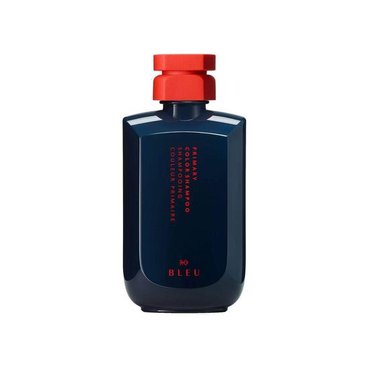 £60.00

£63.16

(6% off)
Keeping all shades brilliant, bright and bold, this colour shampoo allows you to hold on to vibrant locks for longer. Deeply nourishing hair as it cleanses, plus sealing the cuticle and adding strength to strands, this vegan, cruelty, gluten and paraben- free formula helps you hit refresh on brunette hair between salon appointments.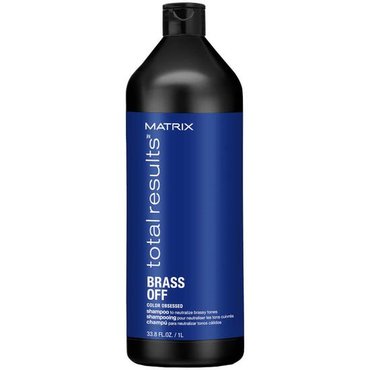 £19.50
There are many blue 'poos on the market, but the Matrix Brass Off is a must-try. Bursting with blue-violet pigments, it minimises brassiness in just one wash. The vanilla-rose scent makes a nice finishing touch, too.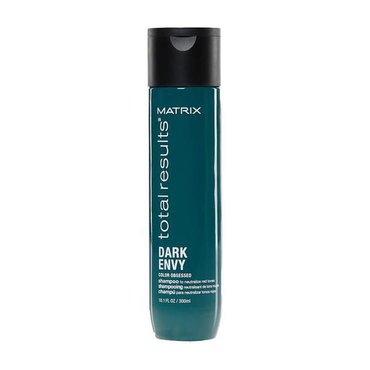 £8.95

£9.83

(9% off)
Another entry from Matrix that shines above the rest is the Dark Envy Neutralising Green Shampoo. Whilst it's not quite the blue 'poo, the green pigments do a stellar job at neutralising red and orange tones in dark, dyed hair.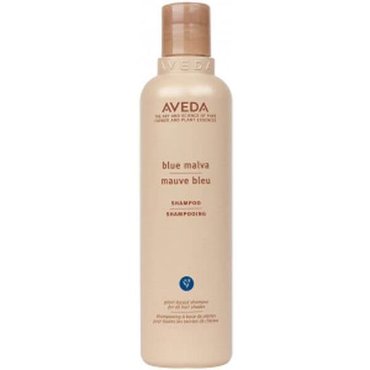 £43.10

£49.50

(13% off)
This one boasts a hefty price tag, but the results are so worth it. Organic ylang-ylang, eucalyptus and lemon are fused together to make a luxury botanical blue shampoo that not only nourishes the scalp but brightens colour-treated strands.
Whether you're a natural brunette or have recently joined the dark side, these blue shampoos ensure that you preserve your truest, deepest and healthiest brown colour. Want to add some length to those locks, too? Check out the Best Shampoo For Hair Growth.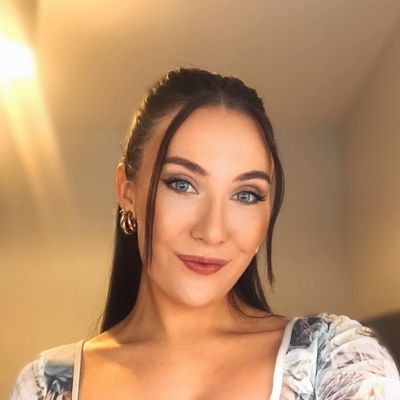 As the Senior Content Editor for Cosmetify, Carly is the go-to for all the latest (and greatest) beauty tips, tricks and trends. With over six years of experience in the industry, she knows all the ins-and-outs when it comes to health, beauty and wellbeing.