10 Blue Shampoos That Every Brunette Needs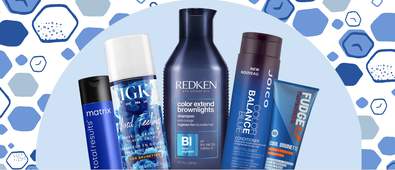 Chances are, you've heard all about purple shampoo. Designed to bust brassy tones, it's a saviour for those wanting to keep blonde and highlighted locks looking salon-fresh. But, what's the equivalent for brunettes, we hear you ask? The answer: blue shampoo.
Here's a fact that'll have you wishing you paid more attention in art class; blue and orange are opposites on the colour wheel and can counteract each other. Blue shampoo is therefore a cleansing toner packed with blue pigment in order to effectively neutralise the orange and copper tones found in naturally brown and dyed dark hair. Just like purple shampoo, they're your one-stop-shop to keeping dark locks cool, vibrant and refreshed between salon visits.
Sound like something you need? Keep scrolling to find the best blue shampoos on the market.
Whether you're a natural brunette or have recently joined the dark side, these blue shampoos ensure that you preserve your truest, deepest and healthiest brown colour. Want to add some length to those locks, too? Check out the Best Shampoo For Hair Growth.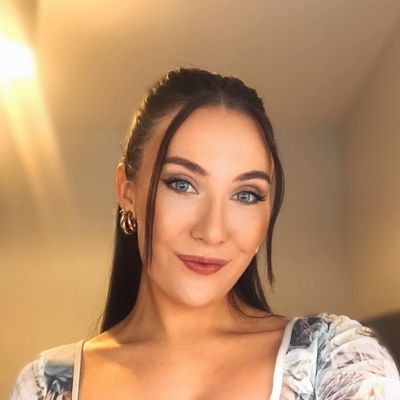 As the Senior Content Editor for Cosmetify, Carly is the go-to for all the latest (and greatest) beauty tips, tricks and trends. With over six years of experience in the industry, she knows all the ins-and-outs when it comes to health, beauty and wellbeing.