Instant Tan Guide
By Carly Cochrane, Beauty Editor
With our instant & wash off tans guide, you can find out everything you need to know before buying or using the product including what is the best instant tan and how long does instant fake tan last. If you're ready to buy or want to see our selection, visit our instant tan page.
Instant Tan FAQs
What is the best instant tan?
When you're looking for an instant tan, you're going to want a formula that is transfer-proof, tone-adapting and quick-drying. Not to mention, you need a product that promises no streaks or orange patches and can withstand anything from sweat to rain. Luckily, some of your most-loved self-tanning brands supply just that.
Some of the best instant fake tans come from brands such as Bondi Sands, Isle of Paradise, Bali Body and Vita Liberata, all of which are continuously praised and recommended by beauty editors and influencers alike. If you're new to the world of instant fake tanning, you can rest assured that these top-dog brands will provide you with a flawless, airbrushed finish every time.
How long does instant fake tan last?
Typically, instant fake tan can last anywhere between 24 hours to a few days. It all depends on the individual product. Some instant fake tans may wash off easily just hours after use, whilst others may give a more long-lasting colour that's harder to scrub off in the shower. Instant fake tan formulas are designed to provide a quick, sun-kissed fix, so you should expect short-term results. However, some can be gradually layered to create a darker, longer-lasting glow.
Does instant tan come off in the rain?
Most modern-day instant tans are developed to be water-resistant and withstand rain and bad weather conditions, so you won't have to worry about your sun-kissed glow trickling down your legs just yet!
However, to ensure that your tan stays looking flawless, it is best to try and refrain from going out in the rain once applying a fresh layer. Much like other self-tanners, instant fake tan needs some time to dry and develop, and can only do so if skin is dry. Sometimes, if skin comes into contact with water, the DHA (the ingredient that helps to darken skin pigment) can wash off, meaning that area of skin will not tan like the rest of your body.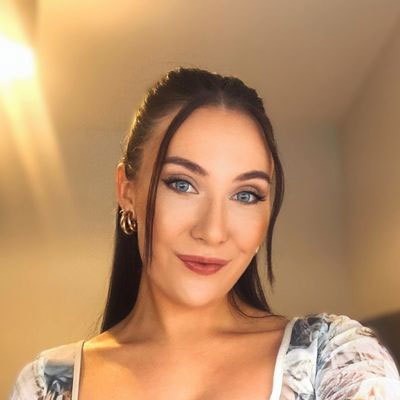 Carly is a beauty editor at Cosmetify and has been a part of our family for three years. She has over five years of experience in health, beauty and wellness writing.