Ultimate False Nails Guide
By Rebecca Jenkinson, Beauty Writer
With our nail art & false nails guide, you can find out everything you need to know before buying or using the product including how do you do nail art and what nail art supplies do I need. If you're ready to buy or want to see our selection, visit our false nails page.
False Nails FAQs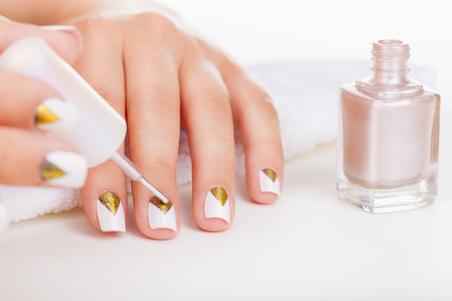 How do you do nail art?
No matter if you're a nail art newbie or false nail aficionado, nail art is the perfect way to add some glam to your latest manicure. At Cosmetify, we love looking at new nail inspo with everything from Easy Nail Art You Can Master in Five Minutes to Party Nails Inspiration.
To recreate some killer nail art, you'll need to start with a clear base coat to protect you nails. Then use a range of gorgeous colours to add a variety of shapes, twirls, swirls and dots to make your favourite designs. Once you've added a pop of colour, lock in place with a clear top coat.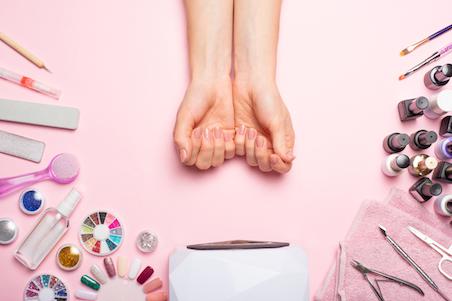 What nail art supplies do I need?
Make sure you have a base coat, a top coat, multiple colourful nail polishes, as well as a nail polish remover pen to get rid of any small mistakes. To create the fun designs, you'll need a nail dotting tool, nail art pens and a fine tipped nail brush. A nail dryer can also make things a little easier, to help dry you nails in between different coats.
If you want to skip a few steps, you can always find false nails which already have nail art patterns. These are easy to use and are perfect for quick fixes and big events. At Cosmetify, we have a range of handy nail care, false nails and nail art supplies. Refine your search with our categories and drop-down filters to find the best brands and products.
How do I apply false nails?
You need a clean base to start with, so make sure you clean your nails with nail polish remover. Then buff, trim and file your nails down to a reasonable length. At this stage you can also use a cuticle pusher to push back your cuticles if needed, so the falsies don't stick to the skin.
Next up, you can use nail guards to protect your nails or you can go straight into measuring the size of the false nail against your natural nail. Once you have got the right size apply your adhesive (either nail glue or tabs) to your natural nail. Then once you have covered your nails, press the fake nail securely on. Once you've finished, shape and file the falsies to your desired shape.
How do I take off false nails?
To remove press-on false nails, simply soak a cotton pad in nail polish remover and apply under the false nail to help loosen the glue. If that doesn't do the trick you can Remove Acrylic Nails at Home in Five Steps with the right tools and a little bit of patience. Make sure to trim your nails down and then thin the acrylic with a nail file. Once that's done, wrap them in acetone-soaked pads and leave for half an hour.
When using acetone be sure to protect your nail beds with petroleum jelly. Then after soaking the nails off, you'll need to hydrate your hands with a nourishing hand and nail cream.
Will fake nails ruin my natural nails?
Acrylics are often the most damaging to your natural nails, while gel soak-off nails and press-on falsies are a healthier option. Make sure whenever you're removing them you do it properly in order to prevent any further damage. Then after removing your fake nails, take much-needed breaks between appointments and at-home manicures.
To avoid weak, brittle nails and promote stronger, healthier results, try to maintain a balanced diet and drink lots of water. You can also regularly apply nail oils, creams and lotions to nourish your hands. Also, keep your nails trimmed and filed to ensure they are in tip top condition for your next set of fake nails.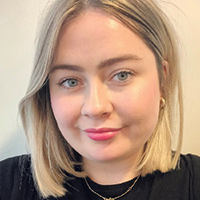 Rebecca is a content writer with over three years' experience and a keen interest in cosmetics. Cosmetify allows her to combine her blogging skills with her passion for beauty.