Deborah Lippmann
Explore the Deborah Lippmann array of nail products. Be sure to create an alert so that you always get informed about Deborah Lippmann deals and promotions.
12 products found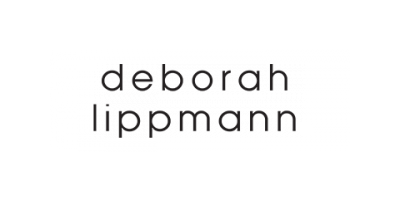 From the backstage of fashion shows to the polish collections of your favourite celebrities, this marvellous brand by Deborah Lippmann herself can now help you achieve beautiful nails from the comfort of your own home, setting out to change the industry since 1999 with just a collection of 27 nail lacquers.
Today she has nearly 100 colours in treatments and lipsticks. Plus countless fashion and celebrity collaborations which makes her a trusted nail expert that has gel polishes to give you great gel manicures at home that have stunning pigment and benefit your nail beds. She even has a wonderful marshmallow cuticle scrub so your nails always look in tip-top condition.
Deborah was the go-to manicurist with years of experience working with the most renowned magazines and fashion houses like Vogue, Elle, Donna Karan, Vanity Fair, Versace and InStyle. And was honoured in 2010 as Nail Visionary at Cosmoprof Worldwide which is beauty's largest and most respectable trade show. So why not step up your nail care with Deborah Lippman.
Where can Deborah Lippmann products be bought in the UK?
Deborah Lippmann can be bought from a number of leading retailers in the UK, such as HQHair and Feel Unique.
With Cosmetify you can save money on nail products, as we compare the prices across different retailers on the web. If you're looking for the cheapest place to buy Deborah Lippmann products, then you've come to the right place.
Is your favourite Deborah Lippmann product out of stock? Don't panic, simply sign up for an alert and we'll let you know the second it's back.
Frequently Asked Questions about Deborah Lippmann
Do these products have paraben-free formula?
For those concerned about parabens, Deborah Lippmann have a number of products that are paraben-free.