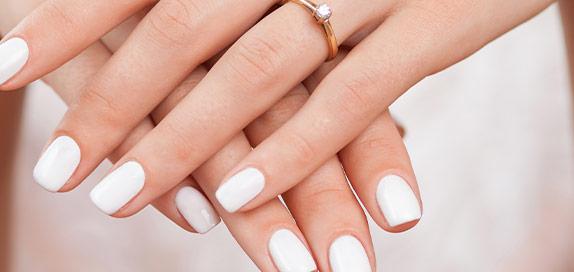 Nail Products Guide
By Rebecca Jenkinson, Beauty Editor
With our nail products guide, you can find out everything you need to know before buying or using the product. If you're ready to buy or want to see our selection, visit our nail products page.
Your Guide To Nails
Nail Polish
Whether you're searching for the perfect pop of pink or a dreamy touch of turquoise, our extensive nail polish selection offers a kaleidoscope of colours. With something to suit all tastes, trends and types, you're spoilt for choice. Browse our selection today and shop brands like Deborah Lippmann, OPI and Leighton Denny.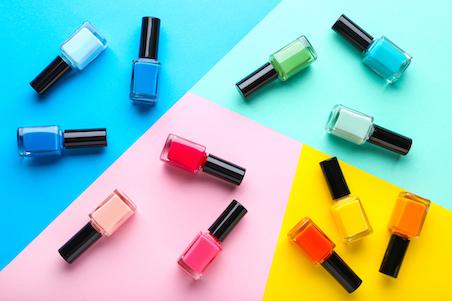 What is the best nail polish brand?
At Cosmetify, we have a wide range of some of the very best nail polish brands for you to choose from. Popular choices include OPI, Barry M, essie, Sally Hansen and Nails Inc. No matter your manicure needs, there's a nail varnish to suit every style and every set of nails.
Discover French manicure sets, gel nail polish, quick drying formulas and top and base coats. Each nail polish brand offers their own unique spin of nourishing solutions, colourful shades and long-lasting formulas. To find your favourite varnishes and brands use our nail polish filters, including finish, colour and ingredient preference.
Is it OK to wear nail polish all the time?
It all depends on the type of nail polishes and nail prep you undertake. Some nail varnishes can dry out your nails and without proper hand and cuticle care, this can lead to brittle and unhealthy tips. So, we recommend regularly treating your hands to a nourishing hand cream and cuticle oil. And if your nails need some extra TLC, remember to try take a break between manicures.
Then when choosing your new shade, pick a strengthening nail vanish and acetone-free nail polish remover. To avoid any nasties, look out for 3, 5 or 8 Free nail polishes. These formulas are free from known toxic ingredients, either banishing three, five or eight components. This includes the likes of formaldehyde, dibutyl phthalate (DBP) and toluene, which are all known to weaken your nails over time.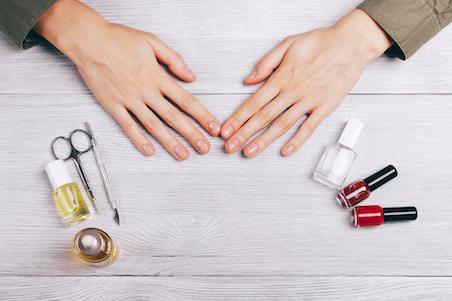 How can I strengthen my nails?
As well as avoiding nasties in your nail polishes and adding nourishing cuticle care into your routine, there's a few other things you can do to strengthen your fingertips. First and foremost, maintaining a healthy diet and staying hydrated will do wonders for your hair and nails. Next, make sure you prep your nails before you add any colour with a nuturing base coat. Base coats protect your nails and help restore strength and shine, no matter how many layers of polish you go through.
We also recommend keeping your nails in the best condition by cutting them to a manageable length, so they are less likely to chip, crack or split. Also, if you file your nails make sure you file in one direction to avoid weakening them.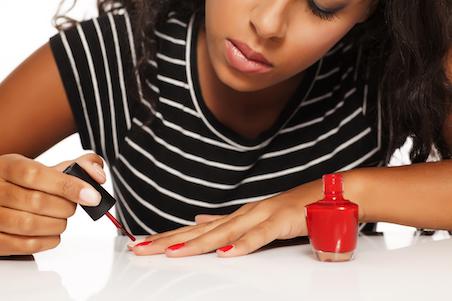 How do you keep your nail polish from chipping?
There a few quick things you can do to make your nail polish last longer. Firstly, make sure when you apply any of your nail polishes that your hands and fingertips are completely dry as this ensures smooth application. Then it's crucial you start with a clear base coat, which helps your polish last longer and prevents any yellow stains.
When you apply the colour, let the first coat completely dry before adding the second. To complete your nail routine, add a top coat to lock in shine and create a smooth finish. Then to avoid chips after you've painted your nails, avoid biting them and keep your nail polish to hand for any midweek top-ups.
Tools
Cosmetify is here to bring you the very best nails tools on the market so that you can benefit from having gorgeously healthy nails, anywhere, any time. From Mavala nail clippers to Nails Inc buffer boards, we have everything you could need all under one roof. Discover the secret to instantly beautified nails, all within the comfort of your own home for a professional and hygienic finish. Attaining that post-salon style has never been so easy!
What are nail care tools and equipment?
Nail care tools are pieces of equipment that help keep your fingernails and toenails in tip top condition. This can include nail clippers, scissors, files, buffers and callus tools. These are essential nail care items that everyone should have in their bathroom cabinet. Whether you're treating yourself to a summer pedicure or want to maintain the perfect manicure, these tools make it a fuss-free process.
To find the best nail tools for the job, discover our wide array of tools and accessories for your hands and feet. Simply sort by category and then refine your search further using our drop-down filters. This helps you find everything from handy nail care kits to specialised foot files and pumice stones.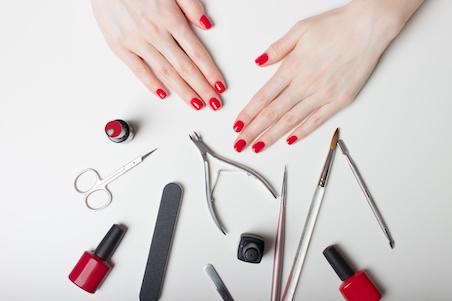 What are the nail tools used in manicure?
To achieve the perfect at-home manicure without stepping foot in the salon you need a few nail tools to hand, as well as your favourite base coat, nail polish colour and topcoat. This includes a cuticle pusher and cuticle scissors, which are essential for pushing back and trimming the cuticles if needed. Then you also need nails clippers or scissors to cut down any uneven or long nails. And then to achieve your desired shape you will need a nail file.
Also remember to have nail polish remover to get rid of any old polish on your nails and cuticle oils and hand moisturising products to keep your hands soft and smooth afterwards.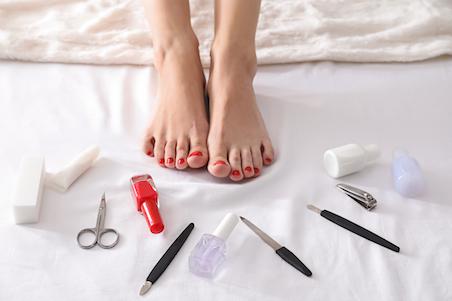 What are the best pedicure nail tools?
Treating yourself to a pedicure is the ultimate pamper moment. As well as the obvious nail polishes, there are a few items you will need to help keep your feet looking their very best – especially in sandal season. Essentials are foot files and callous removers, which you can use on a regular basis to remove dry skin. Then to keep your nails in check, you'll also need nail clippers, nail filers and cuticle clippers and pushers.
To keep your feet soft and smooth, we also recommend finding the perfect foot lotion. Or, for a little self-care treat add a foot peel or foot exfoliating treatment into your routine to keep your tootsies soft between pedicures.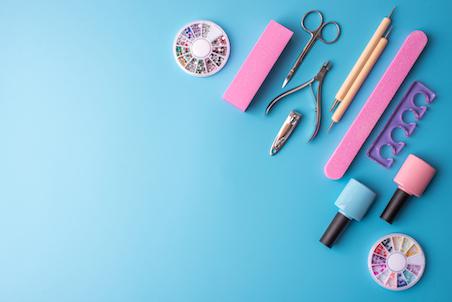 What are nail art tools?
Nail art tools allow you to buff and shape your nails into the perfect tip, while also helping you create fun designs, whether it's dots, stripes or something a little more complicated. Tools you can use are scissors, nail files, buffers, thin tip brushes, topcoats, nail polish correcting pens, tape and nail dotting tools.
Depending on what design you want to create, you first want to cut nails down to size and shape by filing in one direction. Then buff the nails to achieve a glossy look. Next apply your base coat and allow to dry. If you want to apply fun polka dots, you can use a nail dotting tool by dipping the small end into a polish and carefully dotting across the nail. To correct any mistakes, simply use a correcting pen. Then once you've finished your design, allow to fully dry before applying a topcoat to seal everything in place.
Nail Art & False Nails
Browse the iconic patterns of House of Holland false nails or get playful with a Sally Hansen nail art pen. However you like to have your nails, we have just what you need to celebrate your unique style.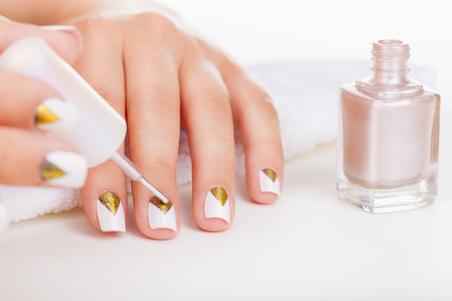 How do you do nail art?
No matter if you're a nail art newbie or false nail aficionado, nail art is the perfect way to add some glam to your latest manicure. At Cosmetify, we love looking at new nail inspo with everything from Easy Nail Art You Can Master in Five Minutes to Party Nails Inspiration.
To recreate some killer nail art, you'll need to start with a clear base coat to protect you nails. Then use a range of gorgeous colours to add a variety of shapes, twirls, swirls and dots to make your favourite designs. Once you've added a pop of colour, lock in place with a clear top coat.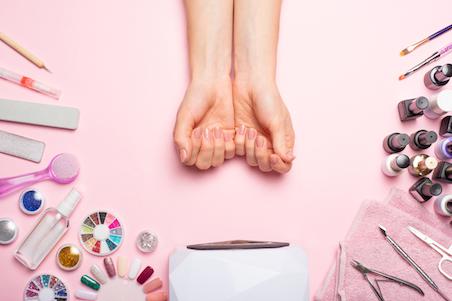 What nail art supplies do I need?
Make sure you have a base coat, a top coat, multiple colourful nail polishes, as well as a nail polish remover pen to get rid of any small mistakes. To create the fun designs, you'll need a nail dotting tool, nail art pens and a fine tipped nail brush. A nail dryer can also make things a little easier, to help dry you nails in between different coats.
If you want to skip a few steps, you can always find false nails which already have nail art patterns. These are easy to use and are perfect for quick fixes and big events. At Cosmetify, we have a range of handy nail care, false nails and nail art supplies. Refine your search with our categories and drop-down filters to find the best brands and products.
How do I apply false nails?
You need a clean base to start with, so make sure you clean your nails with nail polish remover. Then buff, trim and file your nails down to a reasonable length. At this stage you can also use a cuticle pusher to push back your cuticles if needed, so the falsies don't stick to the skin.
Next up, you can use nail guards to protect your nails or you can go straight into measuring the size of the false nail against your natural nail. Once you have got the right size apply your adhesive (either nail glue or tabs) to your natural nail. Then once you have covered your nails, press the fake nail securely on. Once you've finished, shape and file the falsies to your desired shape.
How do I take off false nails?
To remove press-on false nails, simply soak a cotton pad in nail polish remover and apply under the false nail to help loosen the glue. If that doesn't do the trick you can Remove Acrylic Nails at Home in Five Steps with the right tools and a little bit of patience. Make sure to trim your nails down and then thin the acrylic with a nail file. Once that's done, wrap them in acetone-soaked pads and leave for half an hour.
When using acetone be sure to protect your nail beds with petroleum jelly. Then after soaking the nails off, you'll need to hydrate your hands with a nourishing hand and nail cream.
Will fake nails ruin my natural nails?
Acrylics are often the most damaging to your natural nails, while gel soak-off nails and press-on falsies are a healthier option. Make sure whenever you're removing them you do it properly in order to prevent any further damage. Then after removing your fake nails, take much-needed breaks between appointments and at-home manicures.
To avoid weak, brittle nails and promote stronger, healthier results, try to maintain a balanced diet and drink lots of water. You can also regularly apply nail oils, creams and lotions to nourish your hands. Also, keep your nails trimmed and filed to ensure they are in tip top condition for your next set of fake nails.
Nail Polish Removers
Whether you've made an oopsie or you're ready to switch up your colour, we have a selection of top-of-the-range nail polish removers that'll see to the task at hand. From OPI to Leighton Denny, shop our collection here.
How can I remove nail polish without remover?
While remover is the quickest and easiest way to take off nail polish, there are other household products you can use. For instance, rubbing toothpaste over your nails can help to remove polish as the paste contains ethyl acetate, an ingredient found in nail polish remover.
Perfumes, body spray and deodorant can also work as a nail polish remover. Simply spritz on to a cotton pad and rub gently across your nails to break down the polish. If you don't want to waste your favourite scents, you can try applying hairspray to a cotton pad instead. Hairspray contains rubbing alcohol, which is a great alternative to nail polish remover. Work quickly with this method or you might find the cotton pads sticking to your fingertips. Hand sanitiser also contains alcohol and can therefore be used as an efficient way to remove nail polish.
Last but not least, painting your nails with a top coat can remove polish too. Apply a thin layer and while it is still wet, wipe it off with a cotton pad. The top coat melts the old varnish, making it easy to peel away.
What are some natural nail polish remover alternatives?
If you want to stay away from chemical-heavy formulas, then why not try some natural nail polish remover alternatives. The most popular method when it comes to removing nail polish naturally is to soak your fingers in vinegar and lemon juice. Simply mix equal parts of vinegar and lemon juice in a bowl. Soak your hands in the mixture for 15 minutes to break down the nail polish then rub your nails with a cotton pad to get rid of all traces.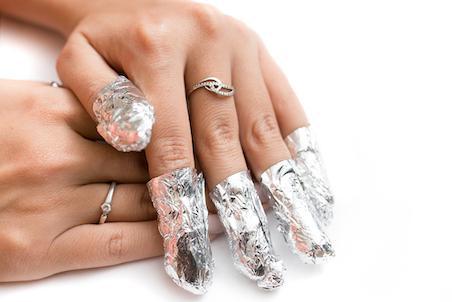 How can I remove gel nail polish at home?
The best way to remove gel polish at home is to soak nails in acetone. Soaking gel nails in acetone helps to break down the polish so that it can be peeled away easily, without damaging the nail bed.
You can do this by soaking balls of cotton wool in acetone and placing them on to each nail. To hold the cotton balls in place, you should wrap aluminium foil around fingers. Alternatively, you can soak your fingers in a bowl of acetone for around 15-20 minutes. After this time the gel polish would have lifted and you will be able to gently scrape it away with a nail tool. If the polish has not peeled away, you will need to soak nails for another five to ten minutes.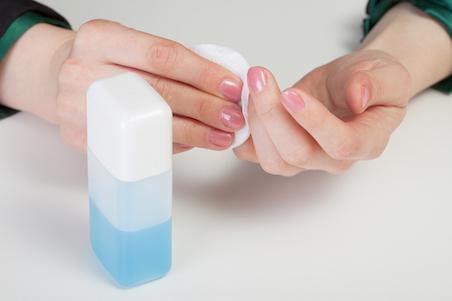 Are acetone and nail polish remover the same?
Acetone and nail polish remover have their similarities, as they are both effective when it comes to taking off nail polish. However, they also have their differences.
Acetone is a volatile, flammable and colourless liquid and is used as a solvent in many industries, including the pharmaceutical, beauty and domestic sector. It is the main ingredient found in nail polish remover, although non-acetone formulas are also available.
On the other hand, nail polish removers are an organic solvent and can utilise everything from colouring and scents to oils and other components, such as ethyl acetate. Nail polish removers are only used in the beauty industry.
To summarise, acetone and nail polish remover can both be used to dissolve nail polish, however they both contain different ingredients. Acetone can be used alone or as a component in nail varnish remover.
Treatments
If your nails are looking a bit 'meh', they may just need an extra bit of attention – and we have just the solution for you. Thanks to our range of nail treatments – from cuticle oils to strength builders – you can give your nails the TLC they need to grow strong and healthy. Add a pop of shine or strengthen damaged nails with our varied range of treatments that boast specialised formulas to tackle common nail care problems.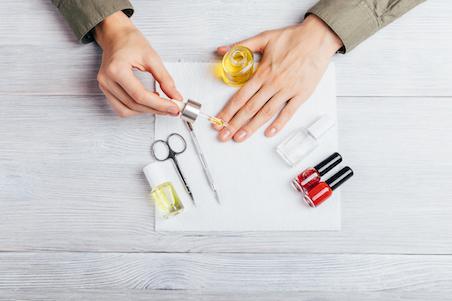 How can I treat my nails at home?
It's crucial you keep your hand and nails in tip top condition. At home you can start by filing, buffing and trimming your nails regularly. Manicure sets are a great option as they have everything you need to in one handy bag or pouch. You can also incorporate a cuticle oil, cream or lotion into your routine to help nourish and maintain healthy nail beds. Then finish everything off with a hydrating hand cream.
Find everything you need to treat your nails at home, here at Cosmetify. We showcase hundreds of nail treatment products from a wide range of retailers and brands so you can find the best possible price.
What is the best nail treatment for damaged nails?
The best nail treatment for damaged nails are serums, oils and strengthening solutions. Rescue nail treatment kits are also a great option as they have everything you need to treat your poor nails to some extra TLC. Great options come from leading nail care brands, such as Sally Hansen, Nails Inc, Mavala and Leighton Denny.
To discover your new favourite nail treatments, use our drop-down nail concern filter. This allows you to refine your search and find solutions for specific concerns such as damaged, brittles, dry or weak nails. You can even sort by price to find the best wallet friendly option.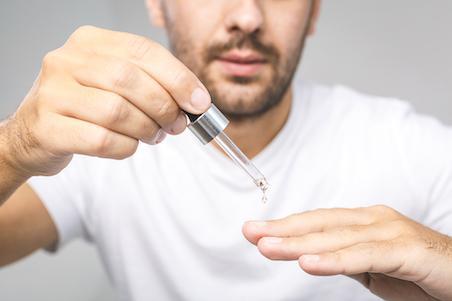 How can I rehydrate my nails?
Dry, brittle nails are normal occurrence, especially in the winter months. Over-washing your hands and too many gel or acrylic manicures can also take its toll on your nails. To rehydrate your fingertips, it's important to take a break from the polish and add nourishing nail treatments into your hand care routine. Nail creams and cuticle oils are a fantastic way to give your mitts a surge of moisture.
Look out for hydrating ingredients such as shea butter, coconut oil, avocado oil and almond oil. These nutrient and vitamin-rich components help hydrate, strengthen and smooth the hands and nails.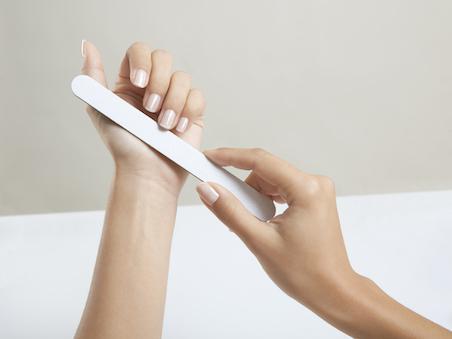 How long do damaged nails take to heal?
This all depends how damaged your nails are and what caused the damage in the first place. However, with regular, daily hand and nail care you can get your nails back to top health in a couple of months. This time allows the nails to breathe and fully grow out. Make sure you add nail treatments, like nail hardeners and oils, into your routine as this prevents breakages and helps with regrowth.
Also stay away from the acyclic and glue on false nails as these can cause more damage. Instead, keep them short and file them to avoid ridges and breakages.