Clay & Mud Masks Guide
By Carly Cochrane, Beauty Editor
With our clay & mud masks guide, you can find out everything you need to know before buying or using the product including how often can you use a mud mask and are mud and clay face masks good for acne. If you're ready to buy or want to see our selection, visit our clay & mud masks page.
Clay & Mud Masks FAQs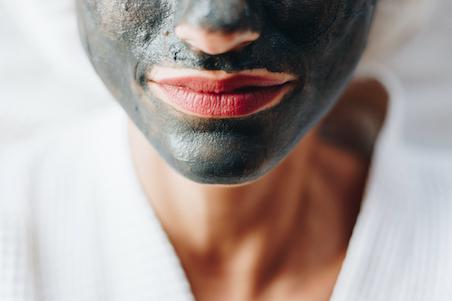 How often can you use a mud mask?
Ideally, the use of mud and clay masks should be restricted to one to two times a week. However, they make a great treatment for those with oily skin, and therefore can be used a maximum of three times a week.
As mud masks help to draw out impurities and excess oil from the skin, they should be worn for no longer than 15 minutes, otherwise the benefits of the mask may not be as successful. In fact, mud masks are much more effective if you don't let them dry out completely.
Are mud and clay face masks good for acne?
Mud and clay masks are the best option when it comes to face masks for acne-prone skin types. Not only do they help draw out any excess sebum or bacteria that is clogging pores, but they also absorb oil and dead skin cells from the skin's surface. Better still, as mud and clay masks work as a gentle exfoliant, they can remove the impurities that cause breakouts, reduce shine and provide a mattified complexion.
As well as being packed with purifying benefits, mud and clay masks are also bursting with minerals and nutrients that keep skin healthy and balanced. Copper, iron, magnesium, silica and calcium are just a few of the ingredients that treat ongoing symptoms of acne-prone skin, all whilst keeping your complexion firm, plump and scar-free.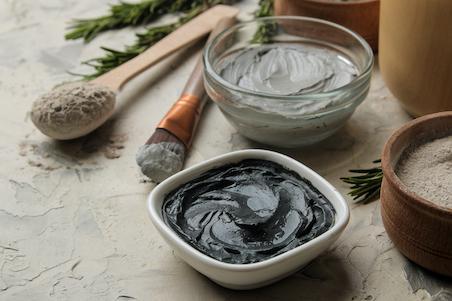 What's the difference between a mud mask and a clay mask?
While mud masks and clay masks are extremely similar (they both come from the Earth), they also have their differences. The main difference being that mud is a skin-healing agent, whilst clay is a cosmetic, drying agent.
Clay masks are most useful for those with oily, acne-prone skin types, as they help to absorb the excess oils that cause breakouts, exfoliate away dead skin cells and minimise the appearance of enlarged pores.
On the other hand, mud is a water-based ingredient, so when in mask form it is great at delivering hydrating benefits. Mud masks are known to boost blood circulation, cleanse, moisturise and refresh tired skin. They even repair skin tissue and improve elasticity, making them a better option for those with dry and dull complexions or as a post-breakout treatment.
What is the best clay mask?
There are plenty of clay masks on the market, all of which offer excellent beautifying benefits. If you are new to the clay mask category, some cult-favourite clay masks come from brands such as La Roche-Posay, L'Oreal Paris and This Works.
If you have sensitive skin but still want to experience the purifying and clarifying benefits of a clay mask, then be sure to check out pink clay formulas. They're an extremely popular choice as they draw out impurities but are much more gentle on the skin.
If you're looking to achieve a serious deep clean, then opt for charcoal clay masks. They're the best at getting down and dirty and keeping both breakouts and blackheads at bay.
How can I make my own clay mask?
Making your own clay mask at home is much easier than you think. It typically includes mixing one tablespoon of clay with warm water. Depending on your skin concerns, you can add extra ingredients such as honey and charcoal, or essential oils like tea tree. If the clay appears too dry, then simply add a few more drops of water. Stir it all up with a small spoon or whisk. Apply it to your skin and leave it to work its magic for fifteen minutes.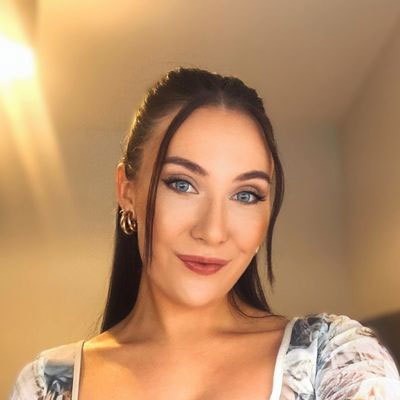 Carly is a beauty editor at Cosmetify and has been a part of our family for three years. She has over five years of experience in health, beauty and wellness writing.