Bubble Masks Guide
By Carly Cochrane, Beauty Editor
With our bubble masks guide, you can find out everything you need to know before buying or using the product including what is a bubble face mask and do bubble masks work. If you're ready to buy or want to see our selection, visit our bubble masks page.
Bubble Masks FAQs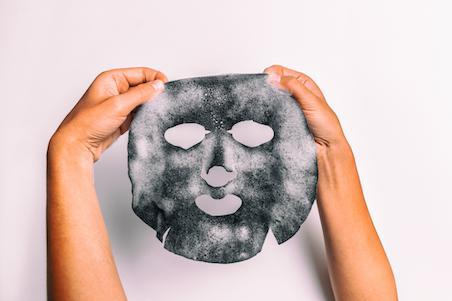 What is a bubble face mask?
A bubble mask is essentially a face mask that foams up once it comes into contact with oxygen; similar to an oxygen facial but with a much more affordable price tag. Bubble masks are specially designed to give skin a deep cleanse and help to push out any dirt, oil or impurities that may be dulling your complexion.
Bubble face masks are one of most recent types of face mask to hit the shelves, with the trend originating in Korea. You may have seen them pop up on your Instagram feed as consumers not only adore them for their skin care benefits but their ability to turn your face into a real-life cloud. They are available in everything from cream to clay and sheet forms. Whichever bubble mask you choose to use, you can rest assured the end result is a face full of foam.
Do bubble masks work?
Yes! The bubble mask isn't just a cool and fun one-time trend to try out with your friends. It actually provides a heap of skin care benefits. As the mask reacts with oxygen in the air, it creates tiny bubbles that help cleansing ingredients get deeper into the skin. As a result, any blackheads, oil or dirt that is clogging pores is pushed out, whilst the good stuff, such as antioxidants and hydration, is pushed in. Some bubble masks are infused with other ingredients such as detoxifying charcoal or marine-based collagen, in order to give your skin that extra pick-me-up.
What are bubble masks made of?
Bubble masks are mainly developed with perflurocarbons, a component that helps to dissolve oxygen. When you smooth a thin layer of the mask onto skin, the perflurocarbons slowly turn any trapped oxygen back into gas, creating the appearance of bubbles along the way. Bubble masks come in many formulas, from sheet to clay, gel and cream, so you can easily discover the perfect product to suit your skin needs.
Depending on your skin concerns, you can also shop bubble masks that utilise ingredients such as charcoal, collagen and vitamin C, for an extra skin-saving punch.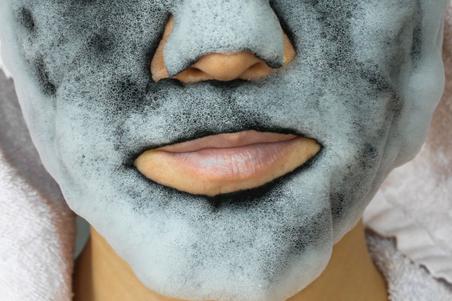 Are bubble masks good for acne?
As bubble masks are great at purging skin of impurities, they make a suitable option for those with acne-prone complexions. The oxygen in a bubble mask is able to kill any acne-causing bacteria, calm redness and irritation and stop future breakouts. Not to mention, it helps to unclog pores by pushing out dirt and oil. The result? A cleaner, clearer and brighter complexion.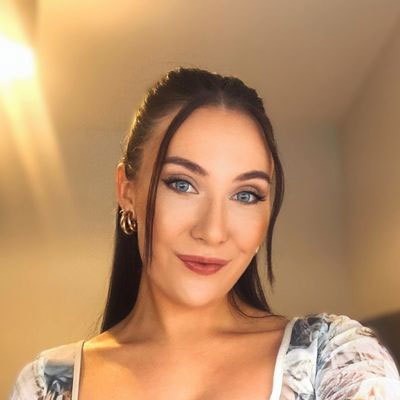 Carly is a beauty editor at Cosmetify and has been a part of our family for three years. She has over five years of experience in health, beauty and wellness writing.